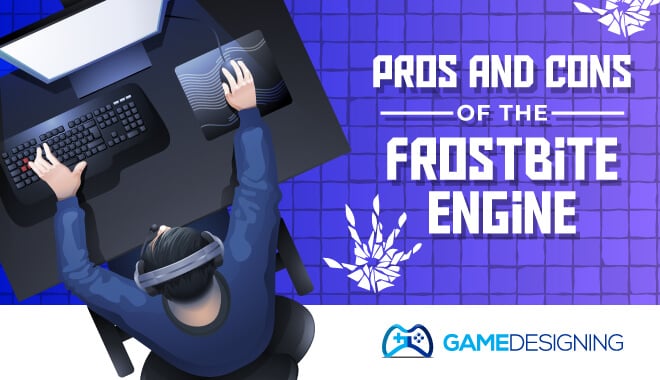 I have been waiting to do a review for an iconic game engine like FrostBite. What can I say that hasn't already been said?
Do you like blowing things up?
I know you do.
How about playing alongside your friends, team deathmatch style while the scenery crumbles around you as you head to the objective?
This is just something I cooked up, but it is a reality with the FrostBite engine.
It was originally implemented in the Battlefield series of video games, namely Battlefield: Bad Company, released in 2008. I originally played this game when it was released, expecting a Call of Duty clone.
This was the late 2000s: rap music had never been bigger, Obama had just been elected president, and every combat game was trying to steal Call of Duty's 'secret sauce'.
What I discovered with Battlefield: Bad Company was something miraculous—an FPS team-based shooter where I was feeling like I was part of the action. Like REALLY part of the action.
Not just bullets whizzing by, but explosions every 10 seconds. This title accomplished this great blend of mayhem and realism primarily through the use of the FrostBite engine.
Environments were no longer solid: the house that you camped in to get a better shot on the opposing team could, at any moment, be blown to smithereens by a tank or a rocket launcher-wielding opponent with a grudge.
This then puts the player into an ever-changing situation where they will have to constantly strategize to accomplish their goals.
Nowhere is safe; especially the building where the objective is housed. Never before had I seen such carnage in a video game.
FrostBite made all of this infinitely replayable and somehow more real than Call of Duty's environments
About the FrostBite Engine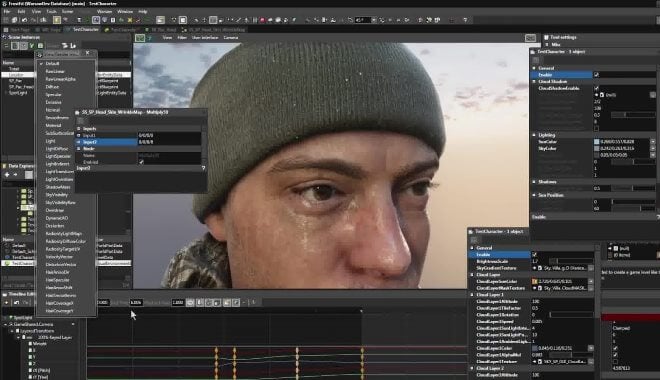 As I have said, FrostBite was released in 2008. It's exclusive to Electronic Arts titles and deals mainly in FPS shooters. It was developed by EA DICE and FrostBite Labs. This engine can be found and played on a number of consoles: PlayStation 4, Xbox One, Windows, Xbox 360, and PlayStation 3. EA explains the origins:
"The first generation of Frostbite was designed and built in conjunction with the game Battlefield Bad Company. Based on DICE's experience with the large-scale open world Battlefield series, Frostbite was an ambitious game engine that enabled large scale multiplayer interactions in dynamic destructible environments. Today Frostbite is the core piece of EA's one-team strategy; through the sharing of technology between studios we are creating a shared language for EA developers."
And it did just that. The emphasis on large scale multiplayer was the engine's crowning achievement. Chaos, mayhem, strategy, and teamwork were all somehow coexisting in hundreds of thousands of online game sessions played out over the past 10 plus years.
Different Versions
As the years went on, and Battlefield sequels kept getting churned out, EA and DICE had to up the ante with FrostBite. They released FrostBite 2 in 2011 with Battlefield 3. They also implemented it in the first non-FPS game to use the engine, Need for Speed: The Run that same year. As of right now, games are being released using the FrostBite 3 iteration.
Classic staples of gaming like Battlefield 1, Battlefield V, the new Star Wars: Battlefront titles and the FIFA franchise all use FrostBite 3. The engine has evolved over the years and has moved well beyond just FPS games. They have even branched out into Plants vs. Zombies, Dragon Age: Inquisition, and Mass Effect: Andromeda.
I love the evolution that FrostBite goes through from the 'Battlefield exclusive engine' to different genres in gaming.
FrostBite isn't only about blowing stuff up, though. It prides itself on realistic animation, fluid visuals, and in-depth, detailed game worlds. EA has fully adopted FrostBite as their go-to engine for their games.
Some Glaring Issues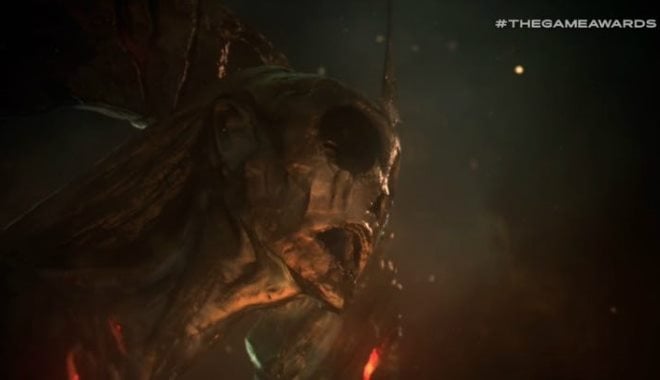 This is all revolutionary, no doubt. However, there seem to be some big gripes within the game development community about FrostBite and its compatibility within development titles. There was some backlash against the engine's use in Dragon Age: Inquisition, as it was an RPG and the engine's strengths really lie in the FPS market.
"BioWare first began using Frostbite for Dragon Age: Inquisition in 2011, which apparently caused a slew of issues for the experienced development team. Many of the features present in other game engines don't exist in Frostbite: save-load systems and third-person cameras need to be built from scratch, which creates a lot of extra work for those using Frosbite. The same problems plagued Mass Effect: Andromeda, a game that was one of the worst-reviewed BioWare titles ever."
Ouch. Surely, it's just a one-time thing? Uh oh:
Although marriage between BioWare and Frostbite seemed like a match made in heaven–imagine a great RPG battle scene where things were fluid and destruction was complete. However, this was no bed of roses. BioWare has stated that Frostbite is no favorite among game developers; not a good sign.
"Frostbite is like an in-house engine with all the problems that entails—it's poorly documented, hacked together, and so on—with all the problems of an externally sourced engine."
The employee stated that since all their coworkers didn't develop the engine, there were aspects which remained elusive to them and caused them problems. It'd be like receiving a book that's 50% in a different language. Sure, you can probably make the most of it, reading and then translating, but overall, there's just something missing.
This is troubling to hear as such an admirer of games using FrostBite. The inability, or rather the lack of easy access to non-FPS is very troubling.
Frostbite Engine Pros & Cons
Okay, okay, okay, let's get focus on the stuff that matters and get down to the nitty-gritty.
Pros:
Great destructive potential: I have already waxed and waned poetic about my personal bias toward this engine and the memories it has given me. However, it truly is the one-stop shop when it comes to destruction. I haven't seen destruction look this realistic before or since. If your game requires the environment to blow up, FrostBite is the one to make it happen with style and panache.
Greatly Optimized for FPS: FPS games using FrostBite, for the most part, run like a dream and look great too. FrostBite was developed for specific FPS games in mind, and they go all-in with their quality with this specific genre. Movement, gunplay, visuals, all of it is completely solid and seems to just click with whatever you are doing in the game.
Cons:
Can only be licensed by EA: Since this is EA DICE's engine, they only allow studios publishing under EA to use their engine. I saw this as a major bummer, as I would love for something so iconic as FrostBite be able to be harnessed by first-time game developers and game lovers. Imagine the creative potential that can be finely tuned into indie games if they had access to this kind of firepower. I hope that someday EA DICE will license it out, at the very least charging users of the engine a fee for its overwhelming power. Oh well, we can all dream.
Poorly Optimized for FPS: The complaints I saw online for the use of FrostBite in non-Battlefield titles were staggering. EA DICE has some work cut out for them when game developers, rather than fixing glitches with the engine, code around the engine. This means the problem never gets fixed. Hopefully, FrostBite can undergo some overhaul when it comes to non-FPS titles, as having the same visceral quality, one where realism and mayhem blend together, would be a huge asset in many other games.
Verdict
Overall, if you were to develop an FPS, FrostBite is a great asset to have. The animations and AI paths all are finely tuned to help the FPS game move smoothly.
However, this is a double-edged sword. As we have learned during the development of Dragon Age: Inquisition and subsequent use of FrostBite via BioWare, FrostBite is just not optimized enough for non-FPS games.
When playing Dragon Age: Inquisition, I noticed that the frame rate would dip a lot, and the graphics would be very unreliable. Maybe that was just my system, but if it's a universal experience, it's a huge problem.
This being said, FrostBite works very well on FPS's, but just can't be depended on when diversifying their genres. If you stick with FrostBite FPS games, you'll be happy. But if BioWare's unfortunate foray into FrostBite is any indication, stay far away if you're developing an RPG.