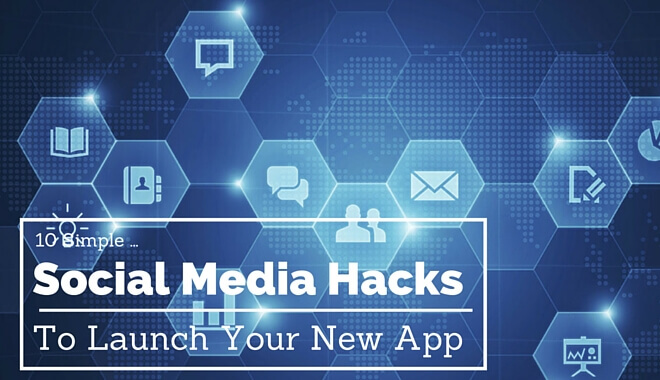 You've put the finishing touches on your new app or game and can't wait to launch it.
However, with a limited marketing budget and a plethora of social platforms to consider, making the right promotional choices can be difficult.
Below you'll find ten working hacks to successfully launch your product and make the most of what your app or game has to offer.
1. It Starts with Building your Online Presence
---
No matter how you feel about using social media in your daily life, for your launch, building a strong presence across several platforms is the basis for success.
At apptamin.com, you'll learn about the best hashtags to use on Twitter, the best groups to join on Facebook, and even how to incorporate sites like Vine or Reddit to connect with the best audience.
2. Avoiding Crucial Pre-Launch Mistakes
---
One of the biggest mistakes game and app developers make is believing that you don't need to do any marketing or research before launch.
At apps-builder, this article will help you make crucial pre-launch decisions that could get your app or game not just seen, but noticed, shared and make you profit. Gain valuable tips such as ensuring that your icon stands out, app store optimization is in place as well as other vital steps.
Consider whether you will have a Facebook page about your app, links to a website where your app or game is featured, or perhaps a forum where people can discuss important aspects of your product.
3. Ensure your Product is Truly Ready for Launch
---
You are eager to get your product out there. Testing and retesting your product thoroughly is the best way to make sure you're providing a stable product for your customers. This and other preparatory steps you'll read about here will help you stay patient and put a solid, working product out for all.
One possible strategy is utilizing Facebook or Reddit to seek out beta testers. Many people are eager to beta test and if they like your product, they will give positive reviews that will build excitement about the release.
4. Include Users from Multiple Platforms
---


When considering your potential customers, don't forget that users will be interacting with your product from multiple devices. Never underestimate the power of your web presence to draw in new users.
Forgetting to optimize user access for desktop, mobile, and tablet will potentially lock out customers from a friendly way to browse, purchase, and use your app or game.
5. Choosing the Right Social Media Platform
---
When you are devising a plan for marketing your new product, you need to take some time and think about the type of user your app or game will entice. There are many social media platforms out there and what might be appealing to Reddit users might not work so well for Pinterest users.
So, think about what your potential customer base will most likely be and build appropriate social media tie-ins for just the platforms that will work for your product. It's not necessary to use every single one and that will allow you more time to cultivate just a few.
6. Advanced Market Timing on Facebook
---
While you want to get your product out to the public as soon as possible, you can see a recurring theme here when it comes to preparing for launch.
Planning ahead a few or even several months ahead of time to build the excitement is a prudent course of action. You can also take that time to anticipate the reaction and find out if your strategy needs some fine-tuning.
When using Facebook, you can give sneak peeks at your product over time or even create a video showing you beta testing and having fun with your almost complete product.
7. Utilizing Twitter's Unique Platform
---
Twitter is a great way to research the genre of your product and user-friendly tweets to interact with like-minded users. In this comprehensive look at marketing with Twitter, you'll learn about many ways to build followers with easy to use steps.
You'll learn how to interact with like-minded products and users, follow them, and re-tweet their information with a friendly comment. People will start to notice you and you'll build an audience where you can begin promoting your upcoming launch.
8. Using Pinterest's Visual Database
---
Don't underestimate Pinterest for your marketing use. With Pinterest's incredible visual database, it's a developer's dream to upload choice screenshots, upcoming logos, and virtually any photo you want (copyright-minded use of course!) to link to your platform to encourage interest.
Users can pin your upload and before you know it, you'll be driving traffic to your site and creating excitement.
9. Find a Wealth of Information on Reddit
---
Staying on a budget doesn't mean you have to miss out on excellent tracking information and marketing opportunities.
This in-depth article on Reddit is packed with helpful information about launching your app or game.
10. Don't Be Afraid to Dive into Analytics
---
While the focus here has been to find budget-friendly ways to use social media to help you successfully launch your product, never underestimate the ability to learn how to track your efforts.
There are many different analytical products out there to help you track your progress across several platforms.
While extensive, this detailed look at marketing analytics can help you on your way to finding the strengths and weaknesses in your efforts so you can focus on what's working and where you need improvement.
Indie Game Design: