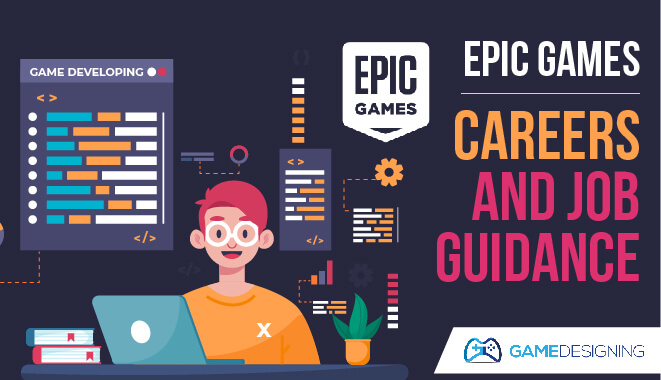 People 'in the know' when it comes to modern video game technology understand precisely who Epic Games is.
Operating one of the largest games in the world (as far as popularity and number of accounts are concerned) in Fortnite, this company records over 350 million accounts and an impressive total of 2.5 billion friend connections.
Epic Games Company Overview
The company was established in 1991 and founded by Tim Sweeney, its current CEO. They are located in Cary, North Carolina, and boast more than 40 offices located around the world.
Epic Games is also responsible for developing Unreal Engine, which has become responsible for many of the world's best games as well as numerous projects in film and television.
Yet, that's not where Epic Games' story ends, because the technology they have developed is also used in manufacturing, architecture, the automotive industry, and numerous simulation technologies.
It may be oversimple to equate Epic Games today with Fortnite, but that misses out on a significant value in the technology they bring to the world, including the world beyond gaming.
Current Location
Currently, Epic Games is breaking ground on a brand new world headquarters in its base hometown of Cary, NC. Having purchased the old Cary Towne Center (a mall that had been in decline for years) and torn down a significant portion of it, Epic Games will soon be heading to its new state-of-the-art facility in the heart of one of the hottest real estate and business markets in the world.
How Many People Are Employed at Epic Games?
Globally, Epic Games employs 6,356 people at 23 locations around the world. In 2020, annual revenue was $5.1 billion, with $4.3 billion in total funding for the company.
Working for Epic Games
The company attracts a high number of developers, designers, producers, artists, engineers, publishers, business managers, and operations specialists, among numerous other positions.
Work Environment
While it's difficult to provide an overview of the climate and culture of a place to work that is relevant to everyone, the general consensus with regard to working at Epic Games is that the company offers a solid benefits package and seeks to be diverse in an age of diversity and inclusion.
However, one of the key components that many current and former Epic Games employees noted was that there was a lack of work and life balance. In other words, long hours and not much time to be able to devote to family, friends, and even recreation were one of the biggest issues people had with the company.
A few individuals complained about the management, arguing that even though they worked hard and provided value to the company, micromanaging was a problem, as was what may be perceived by some as an unfair promotional structure.
Indeed.com also noted that the main viewpoint or perspective from employees at Epic Games was that it still seemed to be operated like a startup company, rather than one with thousands of employees and billions in revenue.
Operating Like A Start-Up Company, A Major Concern?
A startup company often requires early team members (aka. Employees) to put in long hours and there's generally a lot of pressure to meet hard and fast deadlines and achieve adequate funding levels to continue growth.
When a major company that's been around for more than 30 years tends to operate like a startup, there is a serious risk of burning through valuable team members, which aligns well with the overall comments and reviews of past and current staff members.
Positions at Epic Games
There are numerous positions available at Epic Games, likely due to both expansion opportunities and turnover. Every time an employee steps into a role at a highly frenetic and demanding company, stress increases and that tends to lead to burnout, which causes men and women to seek employment elsewhere.
The experience as well as the overall benefits of having Epic Games on one's resume can certainly provide the kind of balance a young, ambitious individual needs to dive into these opportunities.
The core disciplines at Epic Games include Art, Engineering, Production, Design, Publishing, and Business/Operations. While openings change as they are filled and others open up, currently, this is a list of some openings at Epic Games:
3D Animator – Cinematics
3D Marketing Artist
Account Manager
Account Transactional Specialist
Agency Development Manager
Analyst AW Senior – Animation
Analytics Producer
Animation Programmer (MetaHumans)
Apple Platform Programmer
Art Direction
Art Producer
Associate Producer – Creative Events
Audio Gameplay Programmer
Automation Software Development Engineer in Test
Backend Engineer
Business Affairs Associate
Cinema FX Manager
Insights Manager
Lead Animator
IT Engineer
HR Coordinator
Marketing Analyst
Music Supervisor
Online Programmer
Outsource Manager
Partner Marketing Manager
Physics Programmer
Platform Engineer
Product Designer
Product Director
Senior Data Analyst
Senior Environment Artist
Senior Financial Analyst
Senior Level Designer
Senior Mobile Engineer
Senior Technical Writer
Senior VFX Artist
Web Developer
There are literally hundreds of job openings along these lines. The core talents and skills that Epic Games seeks out involve passion. Their focus is on creating a positive, collaborative environment. They also hold high value in doing what's right for their community and are constantly seeking to raise the bar, as they put it, on engine and game development.
How Much Do Epic Games Workers Make?
A common theme many currents and former employees of Epic Games have mentioned is solid compensation and benefits. Although it's difficult to narrow the focus on how much money Epic Games workers make because there is a wide range of positions available within the company as well as its partners' organizations.
It is clear that for a person seeking fair pay for the position they would be applying for, Epic Games stands at the upper echelon of companies paying their employees fair wages.
It's not merely the hourly rate or salary a person is paid that encapsulates the entirety of compensation, but also the benefits, which may include medical coverage as well as other packages (including fitness, work environment, and more).
The average salary at Epic Games was $92,506 per year for an Associate Producer and up to $192,097 per year for a Senior Programmer.
How Hard Is It To Get A Job At Epic Games?
That all depends on the position one would be aspiring to obtain at a place like Epic Games. Because of their longevity, reputation, focus on development, and their Unreal Engine's success and usage around the world, it stands to reason that getting hired at Epic Games will be relatively challenging.
More people tend to want to work at valued companies like Epic Games, so with more competition, it means more resumes the hiring managers will be exposed to, more interviews with prospective new hires, and then it's the smallest details that ultimately become the biggest factors in hiring.
Pros and Cons of Working at Epic Games
For the most part, Epic Games is a great place to work, one that will give a personal experience and a boost to their career. Pay and benefits are strong, and while there has been frustration among former staff at some managerial issues, the main 'con' would have to be the workload.
To work at Epic Games means devoting a great deal of time and energy to whatever they demand. For someone who is ambitious and seeking to climb the ladder of success, this won't be an issue, but for a family-focused person or someone for whom free time is still vital, this can be a challenge.
How to Get a Job at Epic Games
If you are looking to land a coveted job at Epic Games, it's much like many other top-tier employers. Here are some of the steps you'll want to follow:
Step 1: Put together a solid resume.
Even if you don't have extensive experience just yet, that won't necessarily disqualify you from working there. Make sure your resume highlights the skillset that Epic Games is seeking for the position you want.
It's advisable to hire an experienced resume specialist to help yours stand out from among the hundreds and (often likely) thousands of resumes they will receive.
Step 2: Apply Online
Apply to Epic Games via their website. You can see a list of all currently available positions here.
Step 3: Practice, Practice, Practice
Practice your interview skills. Have a friend or family member practice an 'interview'. While you won't know the questions Epic Games might ask, the goal here is to help you relax for the real interview.
Step 4: Do Your Research
Find out everything you can about Epic Games. The more an applicant knows about the company, including its history, community outreach, etc., the more impressive they become during the interview process.
Step 5: Showcase Your Passion For Gaming
Have passion. If you don't have passion for this type of work, they'll know. What you want is to make sure your passion for gaming and development shines through on the phone (when they contact you for an interview) and during the coveted interview.
Step 6: Never Give Up
If you don't get an interview, seek a smaller company to build your experience.
Working at Epic Games can be a career opportunity, and it's a great place to work if you love video games.