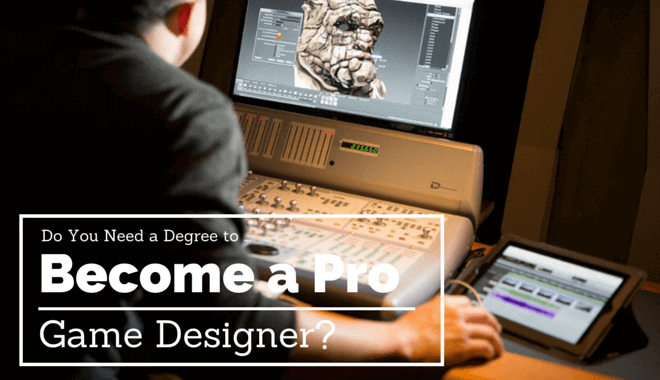 Many people believe that you'd be required to earn a college degree in order to become a video game designer.
For the most part, this is true.
Most game designers have a degree in video games design or a related discipline (like computer science).
But there are more and more routes opening up to people who have not been college-educated to get into game design.
Do You Need College to Design Games?
There are two important aspects to any job application for a game designer position;
Your education
Your portfolio
While 'education' might immediately make you think of a degree, it is more accurately explained as a skill-set that you possess.
Your portfolio is a collection of previous works that help to showcase your skillset.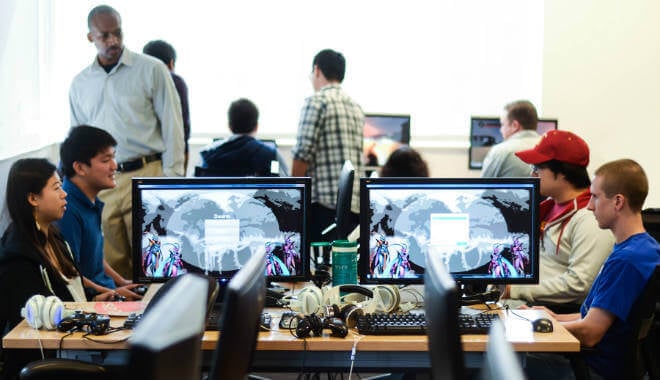 Acquiring both is something that is increasingly difficult for young designers wishing to enter the world of video game design – education is expensive and a portfolio is hard to create. But rest assured, you can get both!
Benefits of a College Degree
A college degree is by far the easiest route into game design because it gives you the opportunity and space to develop both your education (in a formal environment) and your portfolio.
Your education will be formally recognized, which gives you more weight with employers.
Your portfolio may be constructed of coursework pieces or things you have developed in your spare time (something you will have plenty of at college!).
Some employers will not even look at you if you haven't been to college, so it immediately gets you past that first barrier.
The downside to a college degree is most definitely the cost.
What if you could gain those same skills in a different fashion, without the expense of thousands of dollars a year? Read on…

Alternative Routes
---
More and more people are taking alternative routes into the video game design industry, including people who completely bypass college.
These people may have got a job in a relevant industry (such as software programming) straight out of high school, or have been working on games as a hobby all their lives.
A portfolio is doubly important for those who have not attended college – they need to showcase their skills, as they have not been awarded an official accolade for them.
Alternative routes include:
Attempting to launch a game you wrote as a hobby
Extensively modding existing games
Starting your own micro-studio
As long as you can demonstrate your skills through a portfolio of work, there is no reason you shouldn't be treated as equal to someone with a college degree.
There are also online skills websites where you can gain qualifications and certificates, which may help you in your quest for employment.
Demonstrating skill
---
Getting a job as a video game designer is all about demonstrating skill.
We have already talked about your education and portfolio, and while a variety of work is appreciated in a portfolio, you can get away with only one project if it effectively demonstrates all your skills.
Spend some time working on such a project and you'll be rewarded with many interviews for positions in the games industry, regardless of whether or not you have a college degree.
What You Need to Know
Can You Go to College for Video Games?
---
Yes, absolutely. There are more and more degrees dealing with game design and other facets of the gaming community. You can even take game design courses entirely online with no face to face presence necessary, allowing you to complete a degree on your own time.
What Colleges Do Video Game Companies Hire From?
---
The top colleges that companies look for degrees from are:
The University of Southern California
Carnegie Mellon University
DigiPen Institute of Technology
Rochester Institute of Technology
University of Utah
Michigan State University
Georgia Institute of Technology
Savannah College of Art and Design (SCAD)