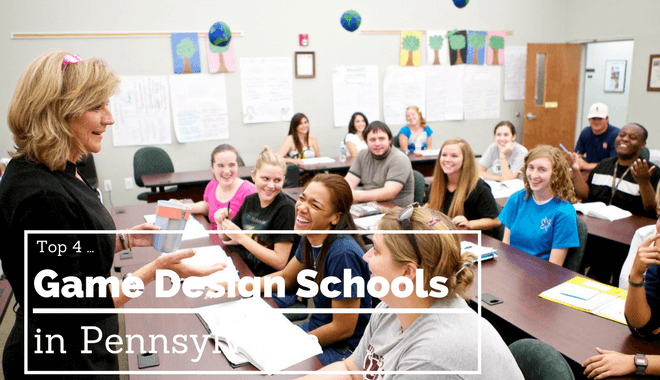 We are reader-supported. Purchases made through links on our site may earn us a commission. Learn More.
Pennsylvania is home to two great east coast cities: Philadelphia and Pittsburgh. Pennsylvania, also known as the Keystone State, is a beautiful, scenic state. If you've never been, you should try it sometime. Maybe even go to school there.
Speaking of going to school in Pennsylvania, we put together a list of schools that have solid game design programs!
Our methodology includes a few different ranking factors: Faculty caliber, alumni satisfaction, employment after graduation, and strength of the program. For now, worthwhile game design programs are few and far between. You'll notice that this list, along with our other game design school lists, are short.
That's allowed us to go more in-depth on what you can expect. The numbers do not denote any kind of rank, they are there for article clarity.
Our Ranking Criteria
In addition to feedback from schools and alumni, we rely on public data sources to determine our school rankings (read more). Some of these data sources include:
Pennsylvania Schools for Game Design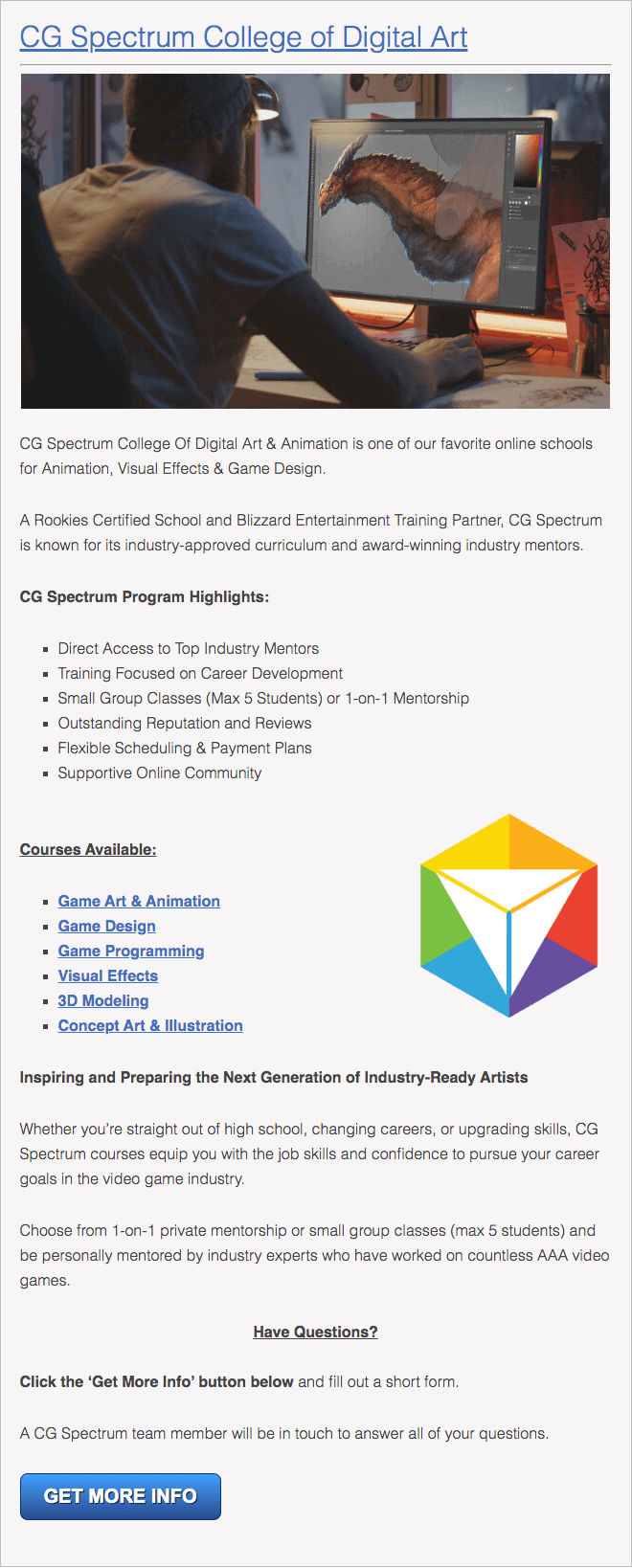 Carnegie Mellon
---
The crux of the game design program at Carnegie Mellon is the idea of collaboration.
This mantra is repeated in several places around their website with a prominent subhead stating the following: "In today's game design professions, the experts who create and build games don't work on an assembly line, handing pieces off to the next worker. They collaborate from day one, able to understand each other's roles and expertise."
This is further exemplified by the fact that they only offer a minor option, which would entail five courses, or a concentration option, which only entails four courses in the discipline. Either track is "open to any student from any major."
The idea is that, through the game design courses, you as the student will learn how to bring your specialized knowledge to bear. Your "specialized knowledge" in this case, is the knowledge you learn through your Major area of study.
Both the minor and the concentration tracks at Carnegie Mellon will require heavy interdisciplinary collaboration. If you're looking for a program that requires this high level of collaboration and constant interaction, the undergraduate Game Design program at Carnegie Mellon could be the strong choice for you.
From a course perspective, here are some of the elements you'll learn and skills you'll begin to develop:
Dramatic Narrative and Character Development
Visual and Sound Synthesis
Special Effects and Performance Capture
Programming and Engine Development
Interface and Interaction Architecture Development
Game Assessment and Redesign
While both the minor and concentration are run through the Integrative Design, Arts & Technology Network, certain game design classes come from other departments at Carnegie Mellon University.
Game Design, Prototyping, and Production is offered by the Entertainment Technology department. While Character Rigging for Production, for example, is offered by the Art department. Computer Game Programming is offered by the Computer Science department, and a course like Design of Education Games is offered by the Human-Computer Interaction department.
This kind of cross-discipline method for offering courses fosters that team diversity and collaboration that Carnegie Mellon University is working hard to cultivate.
And, of course, to make it all happen–you might want to take Team Communication, offered by the English department, in order to learn how to create effective teams.
You won't be able to enroll in a minor or concentration until either your sophomore or junior year. To do so, you're required to enroll in what Carnegie Mellon University refers to as a "portal course." There are two portal courses to pick from.
The first is Intro to Computing for Creative Practice which is geared towards Arts and Humanities students. It's tailored toward students with no prior programming experience.
The other portal course option is Introduction to Media Synthesis and Analysis, which is geared towards Engineering and Computer Science students. It's tailored toward students with little experience in content analysis and authoring.
Lots to think about. If you're decided between Game Design and another major, Carnegie Mellon University might be the answer you seek… You could get your major in that other area of study, and actually, incorporate it into your video game minor studies.
It's also worth noting that Carnegie Mellon University is based in Pittsburgh, the western PA city.
Drexel University
---
Drexel University is based in Philadelphia, the eastern PA city. It's another University where the game development program doesn't exist in a single department. The reason for this taps into the idea that game development in commercial settings is a diverse practice. So be prepared for interdisciplinary collaboration.
Drexel University boasts some impressive accolades that should make your ears perk up and your eyebrows raise.
Drexel University students have taken 1st place at the Intel Student Showcase featured as part of the Game Developer Conference. Drexel University students have also taken 1st place in the Microsoft Imagine Cup. They took 1st place overall, meaning they were, in fact, the world champions at one point.
Drexel U students have also won the Unity Awards, the Narrative Review Competition also hosted by the Game Developer Conference, and they were world champions in the Adobe Achievement Awards.
Drexel University, it seems, is not afraid to thrust its students into the crucible, only to have them come out minted in gold on the other side.
If you need some social proof, consider that Microsoft Creative VP and former Creative Director of Kinect, Kudo Tsunoda, said "Drexel has one of the best Game Design and Digital Media programs I have seen. The work they do is innovative and top quality. Drexel interns and graduates I've worked with are well prepared to deliver results in a team environment."
The co-ops and interns from Drexel that try their hand at Microsoft have one of the highest full-time job offer rates of any university that sends students to the giant company.
If you take a look at their alumni guest speaker list, you'll see that pattern. One alum now works at Disney, three work at either Microsoft Studios, Microsoft XBOX, or Microsoft Game Studios. They have two other alumni guest speakers listed, one who works at Firaxis games and one who holds the Cinematic Lead position at NCSoft's Carbine Studios.
If you like Microsoft, you should definitely give Drexel University a look. But even if you don't like Microsoft, opportunities at Drexel U seem to abound.
Lehigh Carbon Community College
---
The Lehigh Carbon Community College is a highly affordable option, even as far as community colleges go. It also boasts solid two-year programs in both the Digital Arts and Programming tracks.
You'll learn all about user experiences in video games, across 2D and 3D game engines. You'll work with your peers in teams, which will help you further develop your project management skills.
You'll learn to render 3D models and textures efficiently and effectively. You'll be able to create visual assets for use in simulation projects, or video game projects.
If you're looking for a good two-year stepping stone at a very affordable cost, check out LCCC.
Upon graduation, you will be equipped to pursue entry-level positions in the gaming industry, design your own games and simulations, or pursue further education.