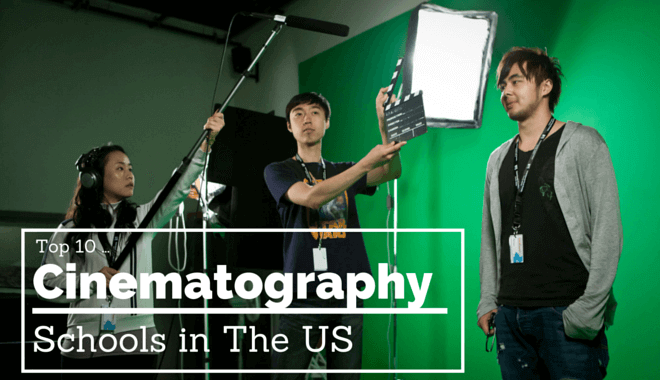 Our Ranking Criteria
In addition to feedback from schools and alumni, we rely on public data sources to determine our school rankings (read more). Some of these data sources include:
Additionally, we've combined our internal reviews with The Hollywood Reporter and their annual list.
For the past five years, The Hollywood Reporter has been putting in some serious leg work to discover and rank the top cinematography schools in the United States.
THR looks at a wide array of factors in order to determine the rankings. They interviewed alums, academic experts, industry experts, educators, and the deans of contending schools and their respective departments.
They examined things like career help, potential career connections, internship opportunities, alumni network, student happiness, student success, and student access to the equipment necessary for a potent and worthwhile education in the program.
The Best Cinematography Schools in The US
University of Southern California
Film and Television Production, and Cinematic Arts Division
http://cinema.usc.edu/
This has been THR's number-one pick for three consecutive years. The University of Southern California's Cinematic Arts Division offers students the opportunity to graduate ahead of the curve. Most colleges and universities merely try to keep abreast of the current trends in Hollywood.
USC, on the other hand, makes a real effort to give their students access to technology before Hollywood has even touched it.
The university's proximity to Hollywood is not only great for internships, but also for opportunities to hear some guest lectures from current industry greats. Tuition for USC is about $50,000 dollars a year in the undergrad program.
New York University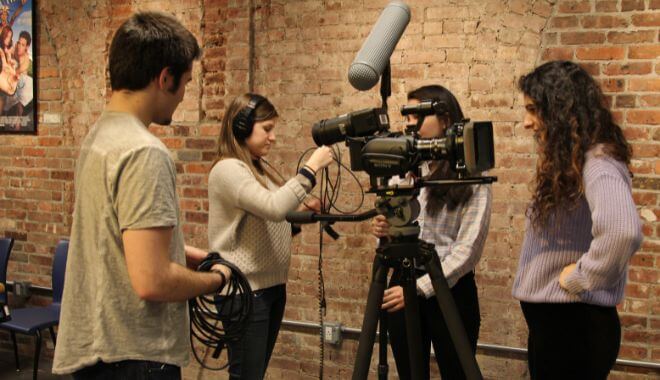 Tisch Undergraduate Film and Television program
http://tisch.nyu.edu/film-tv
NYU touts an impressive figure: 5,000 plus films made, between their students and their professors, every year. They also boast an impressive network of successful filmmakers and alums like Martin Scorsese and M. Night Shyamalan.
Tuition is $52,434 per year for undergrad, with additional student-film production costs adding, on average, $2000 for the first year.
Each year in the program sees an increase in average production spending, with the final year's top-notch projects costing many serious student filmmakers around $15,000. Graduate tuition costs about $1200 more than undergrad.
American Film Institute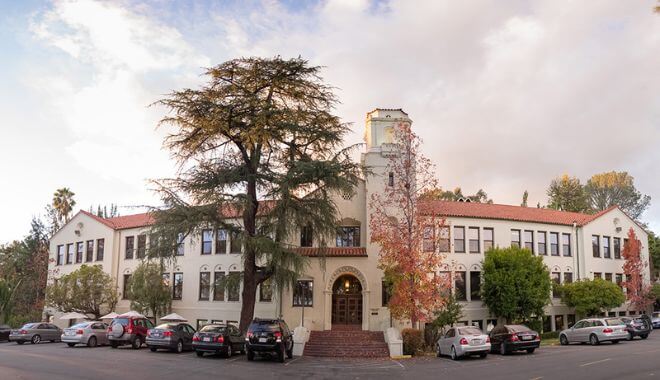 Cinematography
http://www.afi.com/conservatory/conservatoryprogram/cinematography.aspx
Certificate of Completion
AFI uses a conservatory model, which means that students are exposed to some serious hands-on experience. Instead of spending time earning a full liberal arts education alongside your filmmaking, you are sent through a filmmaking crucible of actual trial and error.
It is a two-year program that results in a certificate of completion for the students that make it through. The average age of fellows is around 27, and the total number of applicants accepted is 140.
Typically you apply to the AFI with some demonstrable background in the discipline for which you are applying (i.e. cinematography, screenwriting, etc.) First year's tuition is around $47,000 dollars, and the second year's tuition is around $58,000 dollars.
University of California, Los Angeles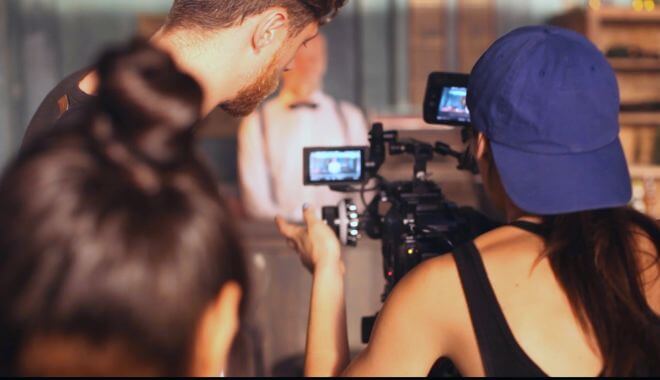 Film, Television, and Digital Media
http://www.tft.ucla.edu/
Undergraduate Degrees
M.F.A.
Ph.D.
This is a great school if you're looking for some immersion across all aspects of the industry. It isn't uncommon for students to not know exactly which discipline they want to specialize in within the industry.
So, if you're one of those students, you can attend UCLA and you'll get broader knowledge on a wider range of topics. UCLA also recently started focusing on socially active filmmaking projects, so if making films for the good of society is a concept that appeals to you, UCLA should definitely make your prospective school list.
For in-state undergrad, an M.A. or a Ph.D., the price of tuition is around $15,500 dollars. For an M.F.A., tuition is approximately $25,000 dollars.
California Institute of the Arts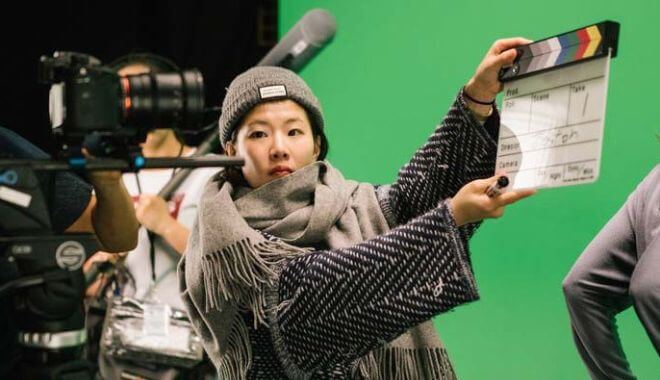 School of Film/Video
https://filmvideo.calarts.edu/
B.F.A. Program in Film and Video
M.F.A. Program in Film and Video
M.F.A. Film Directing Program
Calarts is most famous for producing A-list animators. Names like Tim Burton, Don Hall, and Pete Docter, are all Calart alums. Even though the animation isn't what you're interested in, you should still check this school out.
The students here are seriously passionate about their craft, filmmaking isn't just one way of many to convey their ideas, for the students here filmmaking is the way to convey their ideas. Tuition is listed at around $44,000 dollars.
Columbia University

Columbia University School of the Arts Film program
http://arts.columbia.edu/film
M.F.A. in Film program
M.A. in Film program
The M.F.A. Program has produced alumni who have won awards at Sundance, Cannes, the Academy Awards, Venice, and Berlin. It's a school that attracts some top students from all over the world.
The school's New York location also lends itself very well to filmmaking, both from proximity and abundance of talent and access to current films being made around the globe. The M.F.A. is $55,000 dollars, and the M.A. is around $49,000 dollars.
Chapman University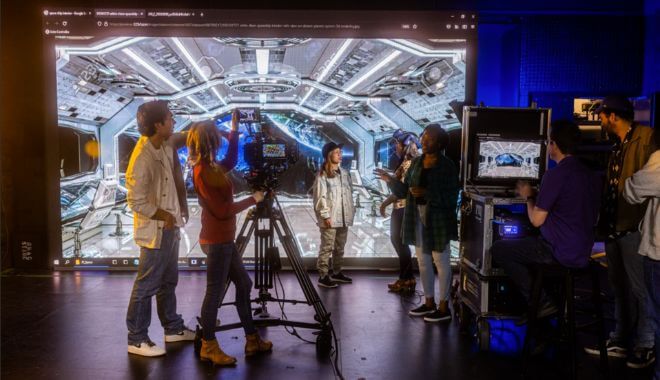 Chapman University's Dodge College of Film and Media Arts
http://www.chapman.edu/dodge/index.aspx
B.F.A. In Film Production
M.F.A. Film Production
M.F.A. Film and Television Producing
This is another hands-on school, where students will learn by doing. The more hours you put towards something, the better you'll be. And while the theory is important, it is no substitute on its own for spending hours with a camera in your hands, learning through trial and error.
Chapman gives you access to current tools and great mentors; the rest is up to you.
They have excellent, freshly updated sound stages and production studios, as well as their own production company to give students a closer look at real world goings-on. The undergraduate tuition is $47,000 dollars, and the per-credit price for graduates is around $1200 dollars.
Loyola Marymount University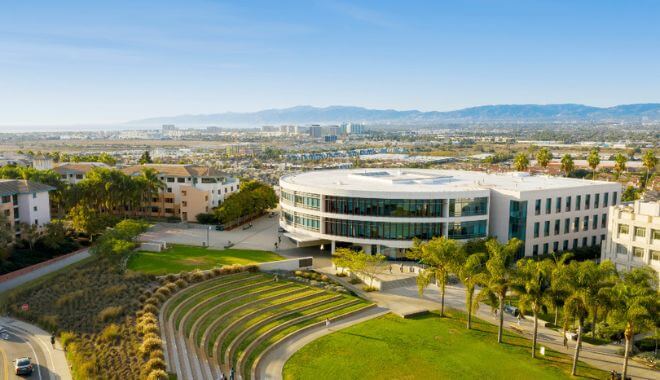 School of Film and Television
http://sftv.lmu.edu/
Minor in Film, TV, and Media Studies
M.F.A. Film and TV Production
LMU has a 12:1 student to teacher ratio. This is an exceptional ratio, fostering greater student participation and increased professor attention. They also have 400 partner companies: Disney, Sony Pictures, Dreamworks, the CW, and much more.
Smalls classes and a huge number of partner companies means you'll have access to great internships and even post-grad placement with these big industry names.
There's no guarantee, of course, so you'll still have to work hard in order to earn your way into a good position. Tuition is around $42,000 dollars for undergrads and $1,100 dollars per credit for grads.
Wesleyan University
Film Studies Department
https://www.wesleyan.edu/cfilm/
Minor in Film
Major in Film
Take A Virtual Tour
Wesleyan University doesn't simply let you "declare" yourself a film major. You have to meet with the Dean in the first semester of your sophomore year in order to add your name to the major list. Then you'll need to complete two specific courses, earning a B+ or better in both, before you can consider yourself a film major.
This approach ensures that you're ready for the major before delving into it. Michael Bay is one of the many notable alums to have attended Wesleyan University, as is Zak Penn, the screenwriter who wrote the story for The Avengers(2012). Tuition is about $49,000 dollars for undergrad.
Emerson College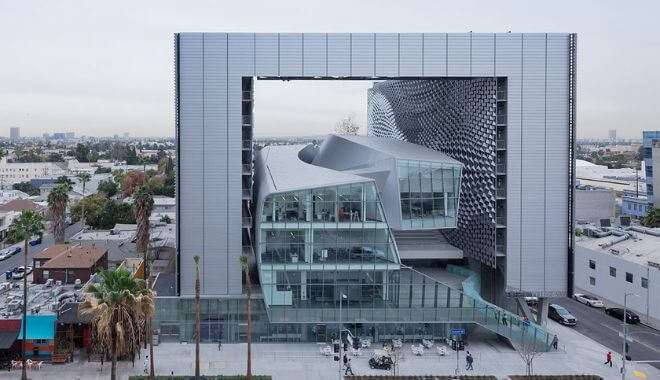 Department of Visual and Media Arts
http://www.emerson.edu/visual-and-media-arts/undergraduate-programs/cinematography
Because it's a smaller school, you (if you decide to attend) will end up as part of a really tight-knit, supportive alumni network.
Emerson has an LA campus on sunset boulevard, with a beautiful, newly finished building. Between the high-tech new facility (which costs about $110 million dollars) and the alumni powerhouse, Emerson offers plenty of opportunities for you to succeed.
Tuition is around $40,000 dollars for undergrad. They have big-name alumni working at places like Viacom, Sony, and Dreamworks.
Sources
https://www.cca.edu/fine-arts/film/
https://meet.nyu.edu/advice/how-to-build-your-nyu-film-portfolio/
https://cinema.usc.edu/
https://arts.columbia.edu/film
https://www.wesleyan.edu/cfilm/prospective/tour.html
https://summer.ucla.edu/program/film-and-television-summer-institute-film-production/