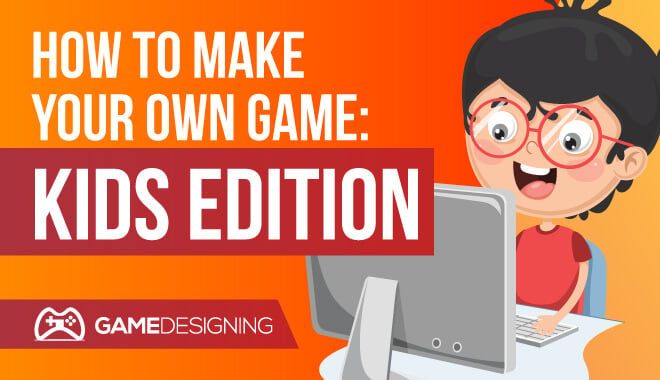 I will never forget the day that I saw my young cousin glued to his iPad, playing Angry Birds. We were on vacation and my family was begging him to put the iPad down and join in the family fun. But he would not be swayed; he felt the call of the birds.
That was when I first thought: how did these people create a game that was so addictive? Although not necessarily a kids' game, Angry Birds represented the world of kids' games to me in the form of my cousin playing on his iPad.
How did these developers create such a universal game to appeal not only to audiences but sometimes fickle children who love to play games on mobile platforms?
I sought answers, and I found some. This is a step-by-step guide to the basics of creating your own game for kids.
How Does A Video Game Work?
---
A pretty big question, if you ask me.
For me, I am not exactly 'in the know' when it comes to the mysterious inner workings of a popular video game. And to be honest, keeping the face of magic up for me is important; do I want to know how some of my favorite games are just coded polygons and frames?
To those of us not in the business, video games can seem like magical things that can transport us to faraway worlds. I guarantee you that you can easily understand how a video game works, eventually allowing you to develop your own for kids.
The concept and framework of video games are simple once broken down into steps. Although this isn't unique to children's games; I believe that these principles of game design will undoubtedly help you in your mission to create a kids' game.
Let us take a little gander as to what some of it involves, shall we?
Plan it out
---
This is the lifeblood of the game and a gigantic step. This maps out everything that happens further in the development process. Depending on the genre you are working in, this could include intensive world-building, detailed character stories and arcs, and meticulous level design.
Again, it depends on what your game is about, which is another key aspect.
What is your mission in completing this game? Like movies, books, and TV, what is the message, themes, symbolism, and motifs that your game will convey to the player? Do you even want a bigger message?
Perhaps in a children's game, you won't be entirely focused on more adult themes, rather focusing on more innocent storylines and attractive gameplay. I don't think it is a stretch to say that kids might not want to trek through the charred ruins of Boston in Fallout 4.
Either way, you need to get a firm grasp on what it is you want to accomplish in your pursuit of making your own game.
Outlines
I love a good outline, and you should, too!
The outline of the game is what your story or aim will be. If it is a story-centric game, this is essential. However, if you are creating a puzzle game, a la Angry Birds, you can use the outline as a tool for what features you want to include in the game.
Outlines give life to what ideas are banging around in your brain. Fear not! This isn't like taking notes in school! Outlines are crucial to the next step: storyboarding.
Storyboards
Storyboards are fleshing out of your story or aim. Flow charts and illustrations can properly map out what you want to do. Also, this helps you and a team of creators better envision your project.
This takes the outline and breaths a little life into it, bringing it closer and closer to development. In this phase, your characters will ideally be actualized, having their personalities and actions come out. By now, important plot points will come to a realization, giving everyone a better, clearer picture.
Gather Your Team!
---
This is it, soldier. Time to gear up and grab your squadmates.
Now, this isn't necessarily a set in stone principle, as you can take on the brunt of game development yourself, (especially with kids' games), but if your game is either too big for one person, or includes input from multiple individuals, getting a team of trusted and talented developers.
If you are the loner type, not in a rush to release your game, then this might not apply. It shows for game developers like the creator of Stardew Valley, Eric Barone. Barone, entirely by himself, worked out every aspect of Stardew Valley's addictive and attractive gameplay. I am sure he consulted with people who were talented and gave good advice, but he made true labor of love.
Is that more your speed? Or do you work better in a team?
Software
---
This is it folks; the beginning of your game.
You should do some research on some solid programs for game development before you start, especially if you are newer to game design. There are a bunch of pieces of freeware as well as multiple game engines that can serve a ton of different game approaches.
You can choose from great game engines like Godot, (which is free, by the way!), and get going in your free time on your kids' game development. You can also access a bunch of great documentation and tutorials to tool around with the engines themselves before you get started in earnest.
I would highly recommend mapping out your software use.
Some Great Games for Kids
In this brief aside, I will list some great examples of kids' games, perhaps to inspire your creative journey. Some of you may recognize some old gems and will discover some solid kids' games dominating markets.
Nancy Drew Series
---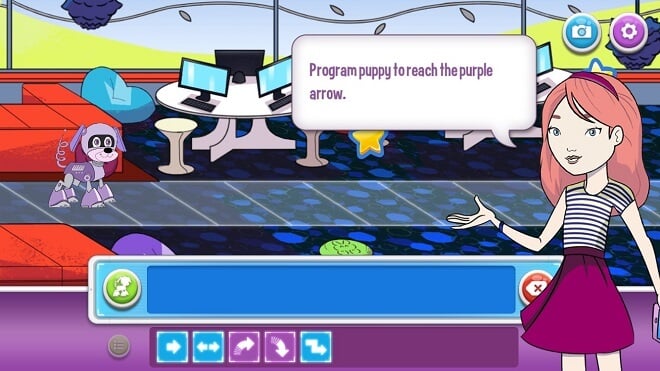 Based upon the old mystery children's books from back in the day, the Nancy Drew games follow the young sleuth, Nancy Drew, as she solves mysteries in different locales. These games offer children a great introduction to critical thinking skills, puzzles, and captivating mystery stories.
However, make no mistake; these games are NOT easy. I remember giving one iteration a spin a few years back. 'How hard could a children's game be?' I naively said to no one in particular. I was introduced to a puzzle where I needed to identify multiple aspects of a clipper ship from the 18th century. Okay, not too bad right?
WRONG.
Let me tell you how hard it is to label every sail on an old ship, using esoteric sailor's terminology. It was a nightmare and I eventually had to Google the results. Nancy Drew had defeated me.
Cake Mania
---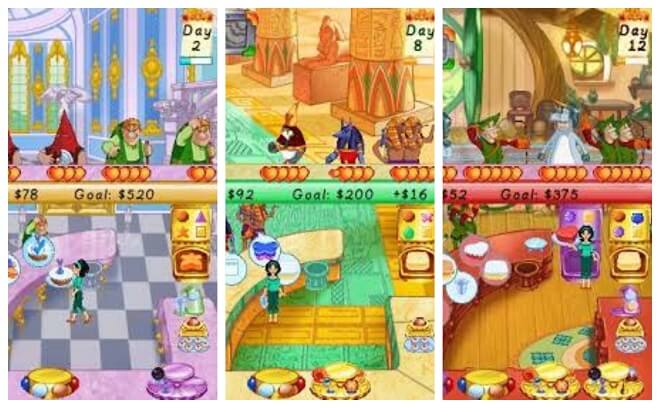 This series focuses on, you guessed it, creating cakes. It puts children's time management and creative skills to the test, having them bake cakes, serve them to customers, and more, all while being on the clock.
You play as Jill, who is a recent culinary school grad, and must turn a struggling cake shop into the next 5-star rated bakery. It can get frantic, but it can also hone a child's sense of time management and creative potential.
Tales of Monkey Island
---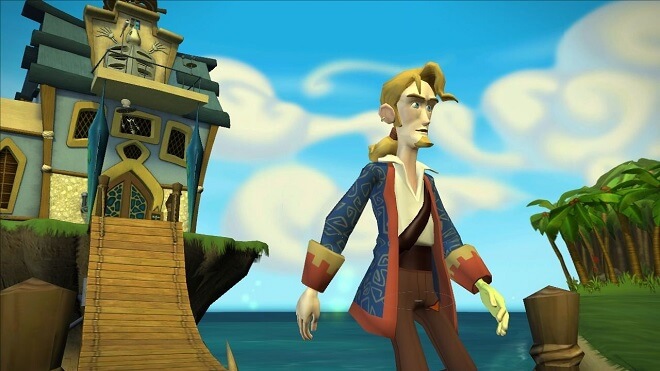 As a big fan of the Monkey Island series, I can wholeheartedly give this one a recommendation. The point-and-click adventures of wannabe pirate, Guybrush Threepwood, are some of the most fun I have had playing a PC game as a child.
You will experience some challenging puzzles, great clean humor, and loveable characters.
Tools for Kids to Create Games
---
If you employ the use of the above steps, I believe that you can be well on your way in whatever your creative project may be. Luckily for you, by using these pieces of software, you likely won't have to shell out big bucks for a high-production team or development cycle.
Believe it or not, you can create games in minutes by using the following programs. I swear!
On top of that, there are some great programs to use. Let's go over some of the more prominent and promising ones, in no particular order.
GameSalad
---
Probably your best bet, GameSalad gives the developer a great opportunity to tool around and create mobile games in a flash.
The thing that is great about GameSalad is its ability to teach you how to use simple code to execute functions, as well as its ability to seamlessly export to places like Google Play and Apple's App Store.
GameSalad can create games for kids of all ages.
Tynker
---
This is a superb tool to use if you want to develop your own game, and also teach kids how to code. Now that is a one-two punch.
Using Tynker will have kids occupied through its myriad of different options. It boasts 'Empowering kids to create. All they need is the internet and a modern computer.'
I like this software, as you can use it to create a game, but it can also bring the child in on the creative fun. It can teach children how to program and use JavaScript to create their very own apps and games. They even offer courses in how to mod the wildly popular game, Minecraft.
Tynker is optimized for kids who are beginning to understand games and are curious as to how they work. It is perfect for kids 7+.
Hopscotch
---
In a similar vein to Tynker, Hopscotch can teach kids how to code. But it can also teach YOU how to code. I mean, I don't know how to code, so Hopscotch sounds like a good starting point as any.
Hopscotch is great because it emphasizes drag and drop, easy-to-use software to seamlessly create games and apps for kids. Like Tynker, it also brings kids in on the action if they so choose. The tutorials involved with Hopscotch are great and easy to follow.
Hopscotch is probably geared towards more intermediate children, around the ages of 10+.
Coda Game
---
Coda game focuses on a particular gaming genre that kids love: platformers. It seems like kids-loving platform games is a universal rule, one that you can use to your advantage to create a killer game or app.
Using Coda game is easy; it brings into focus the design of games rather than the potentially more difficult side of coding. If your kids are into more aesthetically pleasing titles, this is the software for you. Think 'Candy Land + Mario'.
Not only is it able to create visually pleasing games, but it allows for multiplayer. You can start your kid on the precarious road of competitive multiplayer gaming with this software.
Overall though, you can impress your child with the beautiful designs able to be created in Coda Game.
Minecraft EDU
---
Think of this as a set of extremely detailed and helpful courses in how to code using the popular game Minecraft. Sound pretty cool, huh?
There are tons of lessons for both kids and adults to better learn how to code and make games that they want to play. If you have ever played Minecraft, you will recognize that the player has all of the creative freedom within the game world. Aside from surviving monsters, gamers can create replicas of world landmarks, fictional towns, and even the Mines of Moria from The Lord of the Rings.
By using these courses, everyone in the family will be able to program!
Final Thoughts
There you have it. Hopefully, this rough blueprint can more easily guide you through the budding world of kids' game design. By using the outlines, storyboards, game examples, as well as great software, I guarantee you can have a kids' game or an app downloaded to your phone in no time.