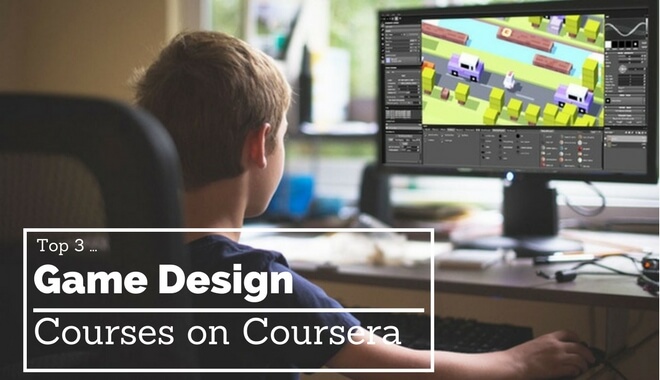 Coursera is an online platform that provides university-caliber educational content in a convenient, accessible, low-cost digital environment.
Coursera's founding story is a cool one-two Stanford Computer Science professors "wanted to share their knowledge and skills with the world." When they put their courses online and open to anyone, they "taught more learners in a few months than they could have in an entire lifetime in the classroom."
The platform now boasts an impressive 25 million learners.
The courses offered on Coursera are designed by instructors at universities and educational institutions—and their names are on their respective courses (they have 149 university partners).
In addition to offering over 2,000 courses, Coursera also offers specializations (and in some cases, full degrees).
Difference Between Courses and Specializations
---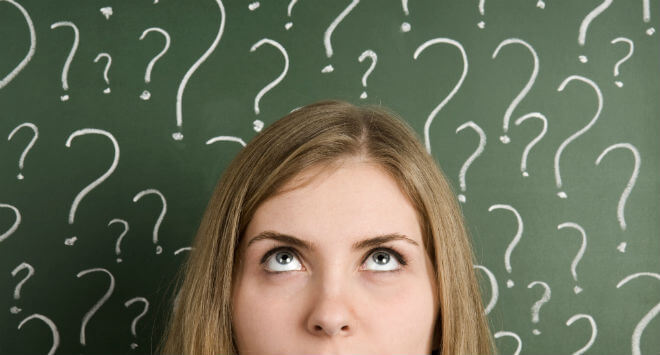 A course is a single program that lasts for a month or a month and a half, depending on the content and the course creators.
The price will vary from course to course, but they're somewhere in the $29-$99 range. If you complete the course successfully, you get a certificate for that course—which can be printed or shared electronically (like on your LinkedIn profile, for example).
A specialization is a series of courses that logically fit together. Coursera has over 180 specializations currently available. Depending on the subject, you can take specialization courses independently from each other—we'll look at this in more depth in just a bit.
Specializations cost between $39 and $79 per month and usually last 4-6 months.
At the end of the specialization, you'll earn a Specialization Certificate.
Game Design & Dev Courses on Coursera
---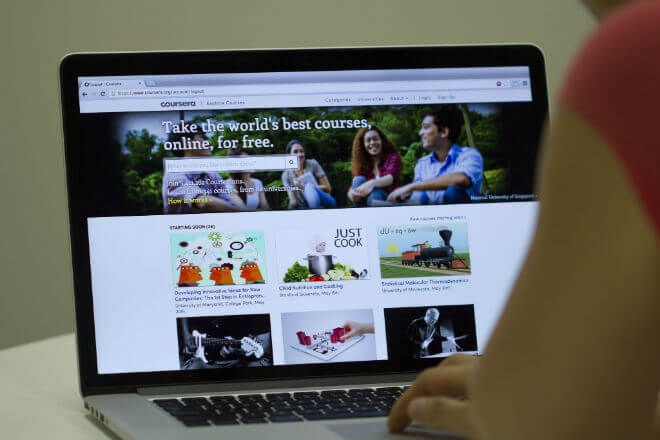 Currently, Coursera offers just under 20 courses relating to Game Design and Development. This includes four specializations.
There are certain courses available to you if you already know your way around game design and you're looking to hone your skills. But in this article, we're going to focus on the top three game design courses on Coursera for beginners.
Online Learning for Beginners
---
Online learning with a platform like Coursera is a great option for beginners because you can get your feet wet in a new industry without committing (and potentially wasting) an egregious amount of time (or money).
Some courses require as little as 2 to 3 hours per week of videos and readings (might be more when you factor in your time on assignments). That kind of workload is pretty light and potentially manageable with a full-time job.
It's an opportunity to try something new and learn new skills without having to cut the safety nets in your life.
Let's take a look at the best Game Design course options for beginners.
Introduction to Game Design
---
Coursera's Introduction to Game Design course
is created and taught by the
California Institute of the Arts
.
Specifically, it's taught by Fran Krause, who teaches Character Animation at CalArts.
This game design course "is an introduction to the primary concepts of gaming, and an exploration of how these basic concepts affect the way gamers interact with our games."
It's a four-week program, with 2-3 hours of material a week.
This introductory course is the first course in the Game Design: Art and Concepts Specialization (a five-course specialization taught by CalArts).
But, it's one of the courses you can take independently of the specialization (like we mentioned earlier).
What You'll Learn in Introduction to Game Design
You'll learn:
Different ways to create, conceptualize, and describe a concept for your game
What actually goes into compelling games
Concepts of game design
You don't need to know how to program for this course—you'll be making a game on paper.
The Course Breakdown for Option 1
Each week in the program focuses on a different element of game design.
Week 1:
Week 1 is for the basics. You'll take a look at super simple games under a microscope (not literally).
Over the course of 6 videos and 1 reading, you'll ask yourself "what are the principles of very simple games, like Hangman and tic-tac-toe? How do these games work Why do people play them? What are the elements that define games and gaming experience? And finally, what do games have in common with each other, and what sets them apart?
Your assignment for week one? "Create a game on a single sheet of paper." Don't slack on this assignment—you're coming back to this game every week to apply your new knowledge.
The full Introduction to Game Design course syllabus is on the site, so we'll breeze through the rest of the weeks.
Week 2:
You'll learn about gameplay mechanics, gameplay rules, and how to teach those rules to your players.
You'll take what you've learned and applied it to the game you created the week prior.
Week 3:
Week three is all about narrative elements in your game—how can you use story to get players to start and finish your game?
You'll then create the narrative for your own game.
Week 4:
In your last week, you'll talk about enemies, adversaries, second players, and final goals. Your final assignment is adding multiplayer to your game.
And that's the gist of a solid introductory course to game design.
Now, Coursera lets previous learners review the courses they take—let's take a look at what people said about this program.
Game Design Course Feedback
User feedback is anonymous, but there are 344 reviews on this course, and it received an average of 4.7 stars out of 5.
One user said "this course was very fun and challenging. The instruction and assignments were very clearly communicated. I had a great time learning and evolving my ideas!" (5 stars)
Another user said "The course was great! I really enjoyed the instructor and his puppet. Grading suffered a bit from the peer review system, so maybe not make 100% of the course grade depends on peer feedback. Overall, you get what you put into the course. I put a lot of work into designing my games, and learned a lot in the process." (4 stars)
And, one more for the road: "Not enough content for a paid course" (2 stars).
The majority of the reviews are positive (and include exclamation marks)—but the negative reviews that are peppered in there help keep expectations grounded.
As with anything, you get out what you put in (except for vending machines. And parking meters. And crane games. Aaaand just like that, we're down the rabbit hole).
Introduction to Game Development
---
Introduction to Game Development
is offered as the first course in the
Game Design and Development Specialization
—but you can take this course individually (and the rest of the specialization courses in any order).
Michigan State University put this specialization together. Brian Winn is an Associate Professor at MSU in the Media and Information school, and acting instructor on this course.
What You'll Learn in Introduction to Game Development
It's a 4-week program, requiring anywhere from 2-5 hours per week to get through the content.
In the Introduction to Game Development, "you will get started developing your own video games using the industry-standard game development tools, inducing the Unity 3D game engine and C#…This course is for individuals interested in becoming a game designer, game artist, or game programmer."
The Course Breakdown for Option 2
This course has more course content (as many as 21 videos) and more graded content (as many as six) per week than the option one Game Design course.
Here's a syllabus overview:
Week 1: "From Game Player to Game Developer"
Week 2: "Intro to Unity3D Development"
Week 3: "Creating Games in Unity3D"
Week 4: "Designing and Coding Gameplay Systems"
This course is a great option for game designers who want to get their hands dirty with some programming.
Introduction to Game Development Course Feedback
The average user rating for this course is 4.8 stars and has 749 reviews at the time of this article.
One user says "Great Intro course! Very motivating as you start right off with practicing the theory explained in the sessions. I watched another intro course on another MOOC platform but this one is just awesome. Thank you!" (5 stars)
Another user says "It is one of the best courses [sic] I have ever seen. I love it as in this course basics are taught and there isn't much concern about coding. Great course for basic Game Dev Knowledge and basic experience" (4 stars).
And, one more from a less-than-satisfied learner: "Course needs to be updated and the audio isn't great." (3 stars)
And that's about all there is to say on that course—We aren't going down any rabbit holes this time.
Principles of Game Design
---
The Principles of Game Design course is the second course in the 5-course Game Design and Development Specialization. It's next in the sequence after option 2 above—but again, these courses can be taken independently of the specialization (and in any order for the specialization).
Because it's in the same specialization, MSU is still the creator.
The course is taught by Casey O'Donnell, an Associate Professor in the Media and Information school.
What You'll Learn in Principles of Game Design
In this Game Design course "you will practice moving from game concept through design documentation, prototyping, and testing."
You'll cover topics like:
Story
Game World Development
Character Development
Level Design
Game Mechanics
User Experience Design
And more.
The Course Breakdown for Option 3
As with the other options, this course is four weeks long.
Here's the syllabus breakdown:
Week 1: "Getting Started with Game Design"
Week 2: "Fleshing Out a Game Design"
Week 3: "From Idea to Implementation"
Week 4: "Making Designs Better"
Testing, prototyping, learning how to actually make your game fun—these are crucial elements in game design and don't appear to be covered in as much detail in other options.
Principles of Game Design Course Feedback
This course received an average of 4.4 stars from 222 reviews (at the time of this article).
One user said this was a "very informative beginning class for those interested in stepping into the world of game design." (5 stars)
A second user said "The course itself is nice, but everything about the peer-graded assignments for weeks 2-4 just doesn't work." (4 stars)
And a third one, for good measure: "The hours required for the assignments are well above the 2 hours stated. Also, there are no required comments on feedback, which can be very frustrating. Otherwise, the material is interesting and well presented." (3 stars)
Weighing the Options
---
It's hard to go wrong with these courses. Spend some time looking over the course content and combing over learner reviews for the courses.
If you take your time and do your research, you'll find the best course for you (but review the refund policy before subscribing, just in case).