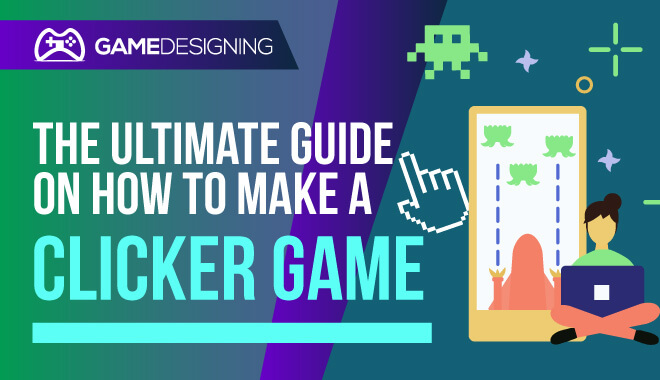 I hate to suggest that our readers would be doing anything at school or work but what they are supposed to be doing, but let's just form a hypothetical scenario:
You are in class, you are bored out of your skull, and you still have hours to go. You come across something a little different. It's called an 'idle' or 'clicker' game. The next thing you know, the time has flown by.
How did this happen? I'll give you a hint: clicker games are entirely captivating.
The thing is, they are straightforward in design and mechanics that you have a better chance of creating one compared to creating the next God of War. Let's get down to some basics before we go into more.
What Are Clicker Games?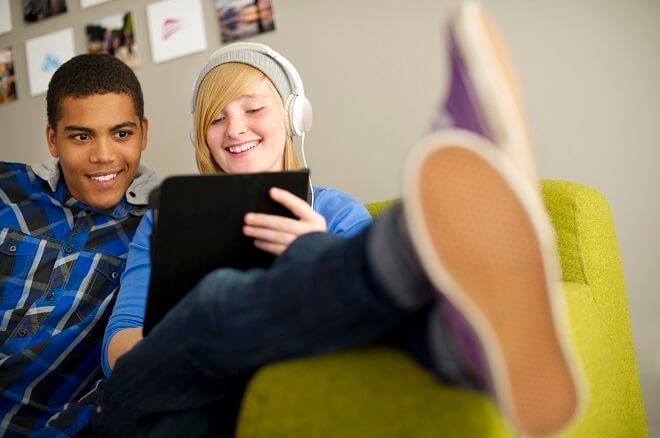 Clicker games, otherwise known more formally as incremental games, are titles that simply allow players to merely 'click' to input actions.
For example, in Doge Miner, you repeatedly click to grind and earn bonuses, upgrades, and buildings. All of this is accomplished merely by clicking the screen.
There may be other aspects, like positioning characters or buildings around, depending on the game. But for the most part, all you need to do is click to progress and thrive within the game.
In Doge Miner 1 and 2, you click for Dogecoin, the in-game currency. Eventually, you want to be able to get your characters to the moon (it's weird, I know), and build moon colonies. Once on the moon, you will then click more for even more currency and upgrades.
My description doesn't exactly do the game justice, but you can trust me implicitly: it is addictive. When I first started playing after first hearing about clicker games, I thought it was a joke; a game where bored housewives waste time to fill their day.
Boy, was I wrong! I was glued to the screen, needing to get enough coin to get new Doge tools to get to the moon finally. I was utterly entrenched.
This leads to a critical aspect of it: the psychology behind clicker games.
What Makes Clicker Games Popular?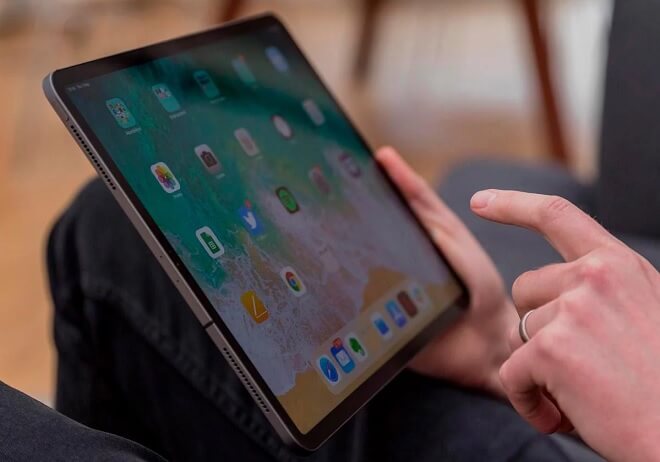 Okay, so what is the big fuss? What makes it just 'click' for a lot of gamers out there? It taps directly into our reward system in our brains.
All we need to do is click. When we click, we get an instant reward. These are psychological and animal aspects of the human psyche we are always attempting to tap into. We work for a reward over time. We go to school to receive a (hopefully) good grade after an extended amount of time.
However, clicker games give you what you want immediately.
It bypasses all of the rigamarole of working your way through a level to provide you with a reward as soon as a click registers on your computer.
While games like Resident Evil will reward players with calm save rooms, herbs, and newer weapons after lengthy progression, games like Doge Miner 1 and 2 will tap into a player's reward system much quicker.
Along with this deeper psychological aspect of clicker games, it can merely kill or fill time for a ton of people daily. I cannot tell you how many times I wanted to fill a gap of time, but all of my games were intensive, profound gameplay experiences like Shadow of War, Hitman 2, or Total War: Warhammer II.
With those, you don't get that instant reward, and you can't play them for less than half an hour; they require a substantial investment.
But with clickers and idle games, they have little to no stakes involved. You can pick up and play and be finished all within minutes. Your schedule can be virtually untouched by playing them, (remember responsible time management, guys!)
What's In It For Game Owners?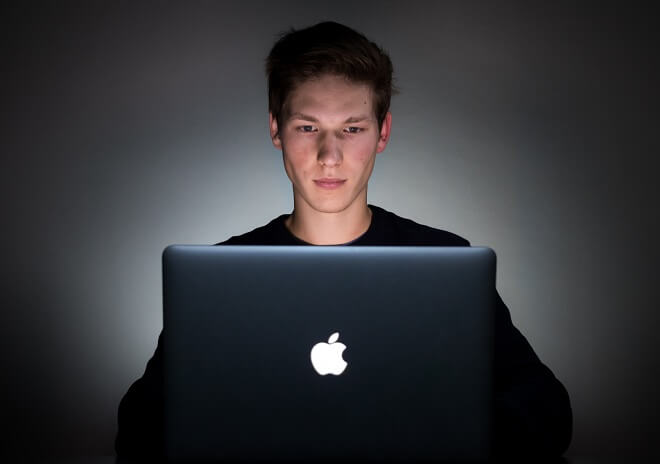 There are several benefits to game owners as well. If you are a new developer or dabble a bit in game development, clicker games are great ways to develop a portfolio. With its low cost, it is attractive to many game developers on a budget.
The significant part about this aspect is that the potential income you can receive from a clicker game can be astronomical, giving you a handsome return on your creation. Games like Clicker Heroes are free to play on Steam, but they make returns on their projects through microtransactions.
While some of you may look down upon them, microtransactions are what keeps Clicker heroes going. In that same vein, microtransactions have allowed Clicker Heroes to enter early access on Steam for a price tag of $30.00.
Many play the game without taking part in microtransactions, but there is a small but significant chunk that does. In the industry, these are called 'whales.' They spend an average of over $25 in microtransactions, culminating in thousands of dollars in microtransactions in games throughout genres and systems.
Estimated sales for a game like Clicker Heroes are well over $10,000, which is pretty impressive since it starts off as entirely free to play. 10k for a few months' work? Count me in!
This is further fleshed out by analyzing that retention of gamers is high, meaning that clicker gamers are very dedicated towards the games, resulting in a steady income.
The speed at which a clicker game project can be impressive. While you may prefer to go it alone, keeping a vision (and income) to yourself, if you were to team up with others, you could finish a clicker game project in a short amount of time.
This is definitely not a year-long project like the next Elder Scrolls game.
Examples of Popular Clicker Games
---
Let's go through a quick little list of some of the more famous examples of clicker games.
Doge Miner—The Dogecoin Mining Simulator
---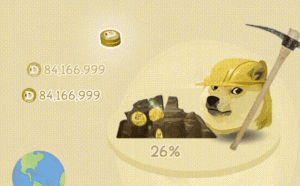 As I have gone over before, the Doge Miner titles deal with our beloved meme dog, the Doge, or Shiba Inu. You'll raise a mining force of identical cute little Shiba Inu's to mine as much Dogecoin as possible to purchase upgrades, build a rocket ship, and trick out your colonies on different planets. When I think of clicker games, this is the definitive title for me.
Cookie Clicker
---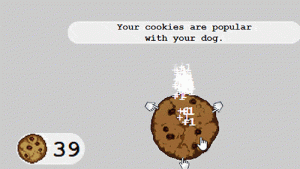 This is considered a groundbreaking entry into the clicker game genre and was one of the very first examples of such a game. It introduced the world to clicker games, and the addictive gameplay involved with them.
"Start by clicking the giant cookie to produce cookies – each time you click, you generate one additional cookie. As your number of cookies increases, you can purchase upgrades and a workforce. To start with, your fingers will take a hammering – you have to click to generate cookies and revenue continually. As time progresses, however, you can purchase automated upgrades. This allows you to stop clicking, and watch the game do the work for you."
The automated upgrades allow you to basically 'set and forget' your game, which frees up time just in case you need to shoot off some emails you have been ignoring. Think of it as building up your cookie army, generating countless amounts of cookies.
It is truly addictive to purchase upgrades for this game about cookies.
Clicker Heroes
---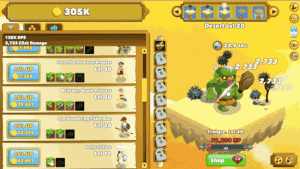 2014
Playsaurus
Browser, Windows, OS X, mobile, PS4, Xbox One
This game was one of the first clicker games available on Steam, showing that clicker games weren't just exclusive to browser diversions; they were now full-blown Steam titles. This further added legitimacy to the genre, as now players didn't view it as merely a time killer.
Based on the company's older title, Cloudstone, you play as the titular hero as they click to kill the enemy on the other side of the screen. What follows is a cavalcade of rubies, coins, and further incentives to keep on clicking!
Where Clicker Heroes shines is its upgrades. You build up enough resources to purchase 'hero souls,' in which the player receives more powerful heroes called the Ancients.
Ancients allow for a higher increase in damage. Therefore, more clicks equal more damage. It's excellent, and it is, dare I say it, more addictive than Doge Miner 1 and 2.
There are many more aspects not listed here, like bosses and further upgrades, but trust us, this is one to check out when you have the time to do so.
Candy Box!
---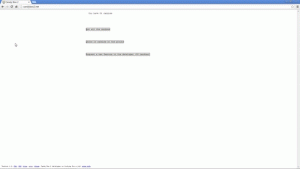 A very simplistic clicker title, Candy Box! Was developed by a 19-year-old (19!), student, going by the name aniwey. In it, you click to collect candies, and, you guessed it, the more sweets you receive through clicks, the more possibilities you have to upgrade to receive even more candies.
However, you can kill monsters for further upgrades and candies.
Currently, Candy Box 2 is the main title, being released the same year as the first entry in the series.
How to Create Your Own Clicker Game
Now to the fundamental aspects: creating your own title to rival some of the greats. Okay, so it may be more nuanced than that at first, especially if you are a coding newbie. Before you dive headlong into coding and creating, you need to plant the foundation of what your clicker game would be.
A game design document is basically an outline of what you want this game to be. The aims, the story, the genre, everything. This is also a valuable tool to share with other team members to stay on the same page.
What is the premise of the game? Is it an absurdist piece of art like Doge Miner 1 and 2, or is it more of an RPG title like Clicker Heroes?
This is an option in which you can streamline all of the aspects that go into the basics of the game.
The Story
While a story isn't exactly necessary for a clicker game, it could be an excellent opportunity to form a cohesive and fun story behind some addictive gameplay. I know I love some lore behind games I play to immerse me in the gameplay.
Granted, clicker games aren't precisely skill-based, but with the flood of similar games on the market, a great story may be what sets your clicker game apart from others.
Mechanics
What are the mechanics of the game? Obviously, besides clicking, what will the player be able to accomplish by clicking and upgrading constantly? With something like Candy Box, players can not only click for candies, but they can also kill monsters for more upgrades. Will players in your game be able to do something similar?
Make sure to outline these aspects as best as you can.
Money
This will be your ROI or return on investment. For sure, you can make a game completely free, mainly found on an internet browser instead of Steam. However, I believe many game developers would and should be compensated for their creativity and hard work. You can do this by charging to use the game, or through optional microtransactions.
The choice is yours.
Art Style
Now, this is where you can really let your creative juices flow. What form will the game be in? Are you going for realism, cartoonish graphics, or surrealist cropped images? Is it going to be in 2D or 3D? The choice is yours.
Keep in mind that if you aren't well-versed in graphic design, hiring an artist or working with a skilled team is ideal for accomplishing the best visuals possible.
The Game Loop
The game loop refers to the cycle that the player experiences when playing the clicker game. For example, in Clicker Heroes 1 and 2, players click for slaying monsters, earn income, upgrade, and kill monsters, forming a gaming loop.
How will you make your gaming loop?
By all means, feel free to experiment. It doesn't have to be a rigid three-tiered system like many clicker games.
The Game Engine
The big question: which game engine to use?
There are many game engines available to you in the development process. Out of all of them, the most quality for a clicker game would be by using Unity Engine.
By all means, you could use the popular Unreal Engine, but I believe that would be overkill, kind of like driving a Lamborghini to the end of the street instead of on a long drive.
Unity doesn't require higher PC requirements, and it is an excellent option for either 2D or 3D titles. Many gamers are already familiar with what Unity is capable of, and it would be a perfect starting point for clicker games.
Granted, Unity isn't free, but its quality is unmatched, (aside from Unreal), and your ROI could easily surpass the cost of using the engine.
Unity also has excellent cross-platform support, so you can quickly transfer simple games to Android and iPhones. Accessibility will help you out majorly.
Early Access, Audience, and KPIs
Releasing a game into early access, like Clicker Heroes 2, can be a viable and smart option. You will get a valuable amount of input from gamers, and it allows you to keep an open and honest dialogue with your audience.
Not to mention, it allows for a lot of wiggle room. Games like Rust were in early access for years, allowing developers to tweak the game to perfection. You won't need years in early access, but still.
Most importantly, this is when the functionality of your game is put to the ultimate test. Does everything work? Are all of the features running smoothly, and as they should? Keep KPIs, or key performance indicators in mind to see if everything is running smoothly.
Release
Arguably, this is when the real work begins. You need to make sure that everything is running smoothly AND developing new content if you so choose. Just because the game is 'done' doesn't mean your work on it is over.
Cost
The big question. Of course, like many things, it depends entirely on your project and team. If you are a single developer, obviously, you will not be sacrificing a lot of dough like you would with a large group.
If you have a small team, you can usually expect to spend anywhere between $5,000 to $10,000. It may seem like a lot, but people need to get paid!
Expect that number to rise if you take on a significant amount of team members. It will cost more, but chances are the clicker game can be finished much more quickly.
What's Your Favorite Clicker Game?
There you have it, the ultimate guide on how to make a clicker game. I hope that these aspects, namely price, engine, and release, help you to develop an excellent clicker game that will have people glued to whatever device they use.