I feel like people don't appreciate video game music enough. If you really listen to the music that accompanies your favorite game, you can find some great little gems that you will get hooked on.
Gone are the days where video game music was little bleeps and blips, rudimentary sound effects that equaled rudimentary graphics in early games. Now, video games are sometimes accompanied by orchestras and symphonies, truly transforming the art of video games into a higher echelon of entertainment.
A blend of high-quality music, art, and gameplay is now the standard in our current gaming world.
So where do you hear such iconic gaming scores? What games have the best soundtracks? Never fear, I have compiled a list, in no particular order, of the ultimate list of video game music.
The Castlevania Series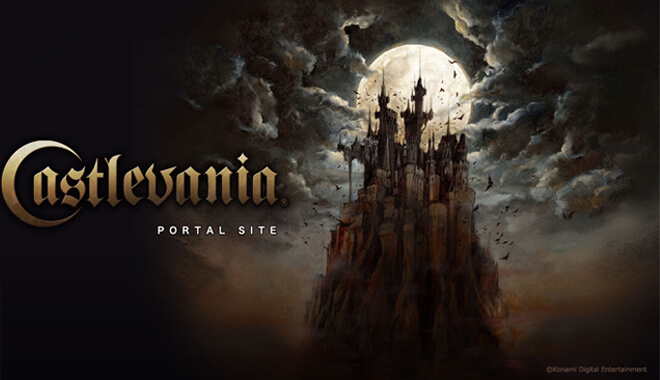 Castlevania exploded onto the North American gaming scene in 1987. Even then, you could tell its soundtracks, along with its punishing difficulty and addicting gameplay, was one of the best qualities of the title. This trend continued on for years. As the different titles of Castlevania advanced through the years, increasingly better-quality songs and soundtrack accompanied them.
A specific example that sticks out is Castlevania: Symphony of the Night, released on the PS1 in 1997. When I originally booted this gem up, I was immediately sucked into the fluid gameplay, but also the awesome score. Riffing guitars and haunting melodies accompany the player throughout Dracula's twisted castle.
The soundtrack was by Michiru Yamane, a composer known for her work on Konami games, including Castlevania games from 1994-2008. Even now, I can easily recall the great tracks that pull you into the experience.
The Silent Hill Series
I will admit, I may be a little biased in this because I have such a sweet spot for it. But hear me out, this game series has some of the most unnerving, atmospheric, and immersive game soundtracks ever.
They were primarily scored by the talented Akira Yamaoka, who is Konami's go-to composer for its Silent Hill titles. To date, he has scored each game in the series except for Silent Hill: Downpour.
His emphasis is on guitars, and a lot of tracks have distorted, lonely and chilling guitar parts. All of his tracks fit in perfectly to the disturbing narrative that the games weave around the player. Both parts unsettling and beautiful, it is no wonder why this is one of the top gaming soundtracks. Specifically, the song 'Theme of Laura' from Silent Hill 2 is my personal favorite.
The Metal Gear Solid Series
I guess I am turning out to be a Konami fanboy, huh? It just so happens that they have an uncanny knack for great music, I swear! The Metal Gear Solid series is no exception either. Specifically, the scores of both Metal Gear Solid 2: Sons of Liberty and Metal Gear Solid 3: Snake Eater have some seriously moving pieces of music.
Composed by Harry Gregson-Williams, the soundtracks are both exciting and emotionally poignant. Take for example an emotional, climactic final battle in the game, (no spoilers, I promise!). The soundtrack couldn't have fit better. It hits all the right marks; pulling you into the fast-paced action as well as moving you to tears near the end.
Along with great tracks like these, there's the iconic theme of Snake Eater, a James Bond-inspired tune. Harry Gregson-Williams also has impressive film score credits like The Chronicles of Narnia, The Martian, and the entire Shrek franchise.
Stardew Valley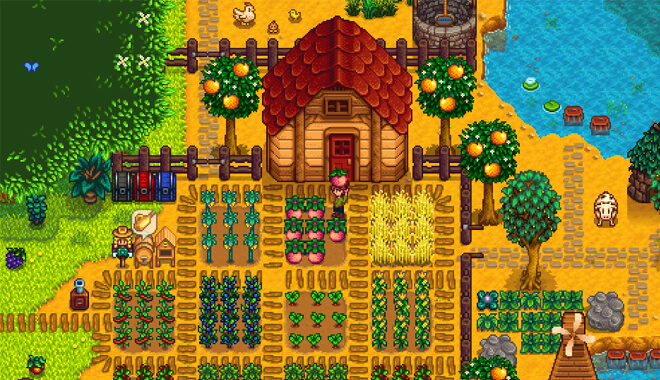 In a real change of pace, Stardew Valley immediately comes to mind when I think of great soundtracks. Sure, it doesn't have the epic score that Metal Gear Solid or Castlevania has, but for what it is, it is perfect.
In Stardew Valley, you play as an amateur farmer, spending your days planting the current season's crops and socializing with the friendly residents of Pelican Town.
The whole time you're doing this, you are serenaded by an extremely memorable soundtrack reminiscent of a Super Nintendo game. I didn't really pay much attention to the music at first, but eventually, it weaseled its way into my brain, and to this day I can still hum and whistle the tunes for each area of the game map. I know, it sounds a little weird, but I think it's a testament to how amazing the soundtrack really is.
It was composed by ConcernedApe, aka Eric Barone, the sole developer of Stardew Valley. Yes, the guy who made everything in the game did the soundtrack as well. Not only that, but the soundtrack boasts over 70 different songs, all available on nearly every music platform. The best words to describe these songs are comfort, home, coziness, and peace.
The Elder Scrolls V: Skyrim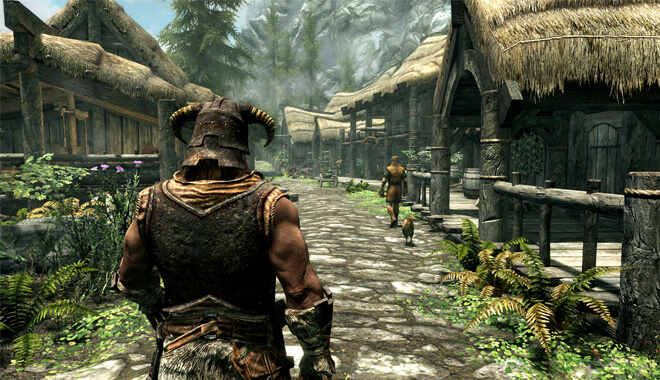 You knew it would show up eventually. Skyrim, aside from being the epic tale of dragon-slaying, is also known for its music. These are some of the most exhilarating, intense songs I have heard in video games, and that's saying a lot.
I will never forget the horns, drums, and a chorus of Norse warriors all chiming in to create the soundtrack of my first dragon battle. It is one of those things where it makes you want to discuss the experience with others.
Aside from the high-octane songs, it also contains more ambient, calm pieces that are as beautiful as the epic pieces are exciting. Longtime game composer Jeremy Soule created the score. Jeremy Soule has also scored other role-playing game staples like Baldur's Gate: Dark Alliance, Neverwinter Nights, and the rest of the Elder Scrolls games.
Hitman Series, (Hitman 2, Contracts, Blood Money)
Another fond memory in gaming was infiltrating the Russian government building as the chrome-domed Agent 47 in Hitman 2. It required style, subtlety, and an impressive amount of planning. Alongside this strategic game is the amazing score by Danish composer Jesper Kyd.
The gameplay of the Hitman series resembles a complicated dance: everything must be planned and practiced meticulously to achieve the intended goal. Jesper Kyd's eerie, somewhat techno soundtrack makes these planning sessions more intense than they were before. His soundtracks mix techno, classical, and epic genres of music.
He is an expert of conducting booming choruses to really add a punch to your dark adventures alongside Agent 47. If that isn't impressive enough, Kyd has also scored the Assassin's Creed series, namely Assassin's Creed and Assassin's Creed II.
The Legend of Zelda Series
How could I make this list without the amazing soundtracks of the Zelda games? These songs defined both my childhood and how good Nintendo soundtracks could be.
Although the games have beautiful songs in the early years, I believe that the soundtrack really grew rapidly with the seminal release of The Legend of Zelda Ocarina of Time for Nintendo 64. Koji Kondo composed the soundtracks, namely every Zelda title from 1986 to 2011.
Not only that, but he's Nintendo's favorite: Mario, Star Fox, and Super Smash Bros. all have Kondo's signature touch and flair for music.
Ocarina of Time is based around the titular Ocarina in which the player must learn different songs on the unique instrument to use different powers in the game.
This amazing mix of the game soundtrack with learning new songs, in other words, music within the music, is an amazing concept. I will always remember playing the ocarina for fun, and being addicted to the song, the Song of Storms. It's both jaunty and haunting, check it out!
The Halo Series
Another no-brainer, the Halo games all have amazing, pulse-pounding soundtracks. What better way to take the fight to hostile aliens than with the sound of furiously beating drums, frantic violins, and the iconic chorus of voices?
Booting up the first Halo game was truly an experience, and I was only on the title screen. The player is met with what is seemingly a chorus of Gregorian monks chanting with the otherworldly images of space.
The games were scored by Martin O'Donnell, who has worked on the Halo games since their beginning. Not only that, but O'Donnell has also scored the Destiny games and often composes these soundtracks with his musical partner, Michael Salvatori.
O'Donnell's music is the soundtrack to intense space battles, alien combat, and serious sci-fi space drama.
Final Fantasy VII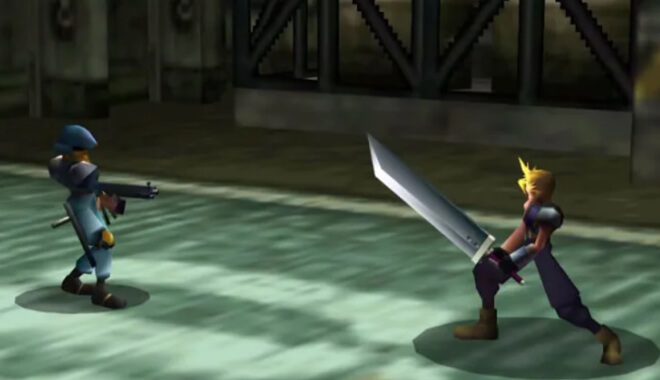 I know, it may seem cliché to mention Final Fantasy VII as having the best of something since it is so revered in gaming history. But there is something about this particular soundtrack that gets to me.
Thanks to the talented composer, Nobuo Uematsu, the Final Fantasy games have earned their place as true pieces of gaming art. His beautiful scores help you resonate with the many characters and help to tell the twisting story of Cloud and his ragtag group of friends as they try to stop the vile Sephiroth.
Specifically, the track 'One-Winged Angel' always sticks out in my mind. It is the track that plays during the final boss battle. At this point, the player has spent hours fighting, laughing, and crying over the amazing story of Final Fantasy VII.
Then the battle starts, and the frantic tones of this song start up, signaling that everything you experienced before will pale in comparison with this battle.
A frantic chorus of voices and loud cymbal crashes keep the player on edge and make you feel like you are in a big-budget movie. Uematsu successfully takes a soundtrack and ties together story and gameplay into a trifecta of greatness.
Final Fantasy X
A repeat of Final Fantasy? You guessed it; Nobuo Uematsu strikes again! This time in the 2001 title Final Fantasy X. He capitalizes on the success of the iconic soundtracks. To be honest, I am including Final Fantasy X alone based on one song, that's how powerful the music of Uematsu is.
The song, 'To Zanarkand,' is an extremely beautiful and moving piece of music. It conjures images of friends lost, battles won and lost, and days that have gone by. The nostalgic and sorrowful piano is truly something to behold.
The beautiful piano carries the listener away to a melancholy place where the main character Titus's home of Zanarkand was wiped out by the main antagonist, Sin. It carries sadness, but also hope for the future.
Of course, Nobuo Uematsu is in great form here, as expected. Throughout the 4 discs of the game's soundtrack, the listener will no doubt find other gems along with 'To Zanarkand' to remember it by. Either way, when you have Uematsu's music as the backdrop of your gaming adventures, it adds to the magic of the story and gameplay.
The Dark Souls Games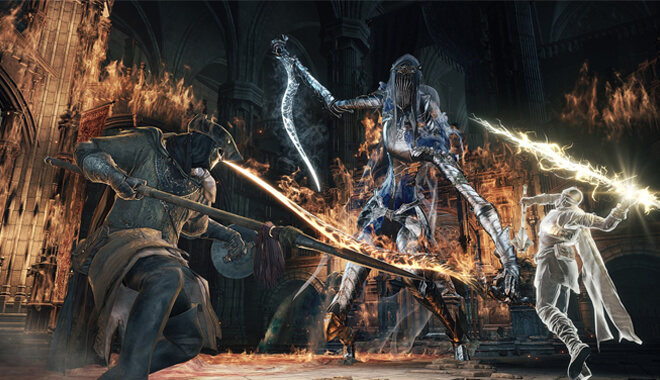 One thing I can tell you about these soundtracks is that they convey one thing: doom. The doom of the world you play in, the doom of your character, everything. But that doesn't mean it isn't epic. Composed by Motoi Sakuraba, the music blends classical, ambient, and horror themes to his music. They evoke imagery of medieval landscapes, lonely mountains, and forgotten legends.
Interestingly, a lot of the music does not show up much when the player is traveling through different landscapes, but rather shows up in key, high-energy moments, like the insanely difficult boss battles.
This absence of sweeping music in transitory periods actually works beautifully. It adds an eerie atmosphere to the game, and strangely enough adds realism to them. Much like Nobuo Uematsu, the music makes the boss battles more intense, adding sweat to your hands and reminds you of the stakes of your quest.
Shadow of the Colossus
This is, by far, my favorite gaming soundtrack ever created. Every song in this game is a winner for me. Composed by Kow Otani, this music evokes memories of old-school anime, mixed with medieval dramas and epics of years gone by.
I will always remember climbing on all of the Colossi to their own distinct theme. As soon as you grab on and start to eradicate them, Otani's score kicks in a makes your adrenaline soar.
If you haven't played Shadow of the Colossus, not only is it a modern classic in gaming, but the soundtrack alone is worth experiencing. Namely, the track 'Revived Power' is one that I will always remember. It comes about during the battle with one of the first Colossi.
Verdict
Who knew that video game music had so much beauty and iconic composers attached to it? We have really come a long way in video game music. From little blips on the screen to sweeping landscapes, these video games soundtracks will keep you playing for years to come.