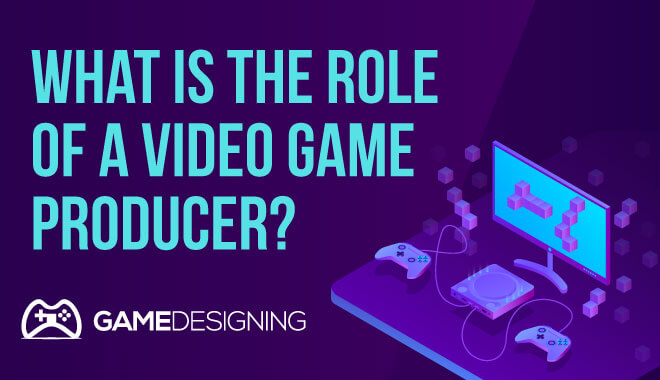 The team behind all the video games we know and love is usually crammed with talented designers, artists, and programmers. They all work together in tandem to create breathtaking worlds, tight game mechanics, and colorful characters.
Alongside these talented individuals are video game producers. These are the individuals, or group of individuals, that oversees the general production of a video game.
Many game producers have made their bones in actual game design and other game-making roles earlier in their careers. One doesn't just become a game producer, although that would be nice! How does one become a game producer? What's the earning potential like as a game producer?
"John Romero's About to Make You His Bitch…." & the Role of a Game Producer
In 1997, an ambitious first-person shooter was announced to great acclaim and hype. It was slated for release later in 1997. However, things went awry, and it wasn't released until 2000. What followed was a maelstrom of negative press, anger, and disbelief.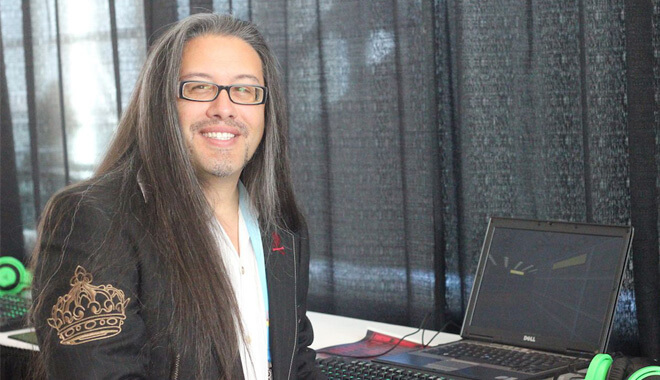 Daikatana, the brainchild of John Romero and Kelly Hoerner was officially a failed project. What went wrong?
John Romero, riding high on his success with titles like those in the Doom series didn't take deadlines and regulations seriously. This is a cardinal sin as a game producer. As a game producer, one should maintain solid contact between design personnel.
Basically, a liaison for nearly all teams, making sure the schedule is going well, deadlines are met, and quality testing the product.
Video game producers are there to set and achieve milestones. John Romero, perhaps, would have done better if hubris hadn't gotten the better of him. Unfortunately for him and the gaming public at large, he and Kelly Hoerner didn't fulfill the basic responsibilities of producers.
The disconnect between director, (Romero), and Hoerner, (producer), was rocky and nearly non-existent. Could there be an alternate timeline where Daikatana came out after being successfully produced, becoming the gold standard in the late 90s/early 00s first-person shooters?
"It Just Works" & A Producing Success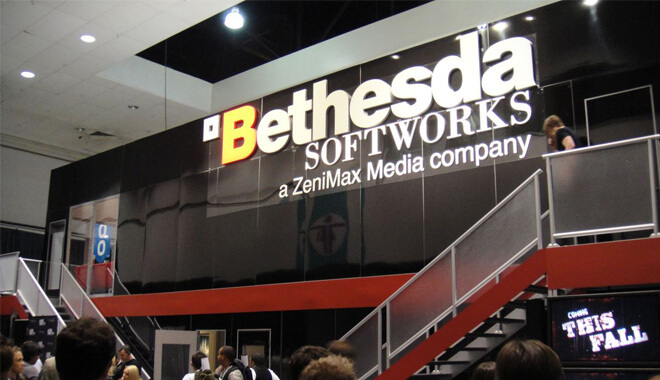 A young student at William & Mary College in Virginia applied for a position at Bethesda Softworks in the early 1990s. Unfortunately for him, he was rejected until he finished school.
Upon eventually landing the position, he would prove himself to play a crucial role in the company's future, and gaming at large. Todd Howard started working on The Elder Scrolls II: Daggerfall with Bethesda.
Eventually, he became the head designer for titles like Redguard, The Elder Scrolls III: Morrowind. Off of the success of Morrowind, he became the producer of the expansion Blood Moon.
After that, Howard quickly became the face of Bethesda, namely for Elder Scrolls and the then-upcoming Fallout 3. Howard, criticisms of the more recent fiasco that was Fallout 76, was a shining example of an extremely successful video game producer.
How to Become a Video Game Producer?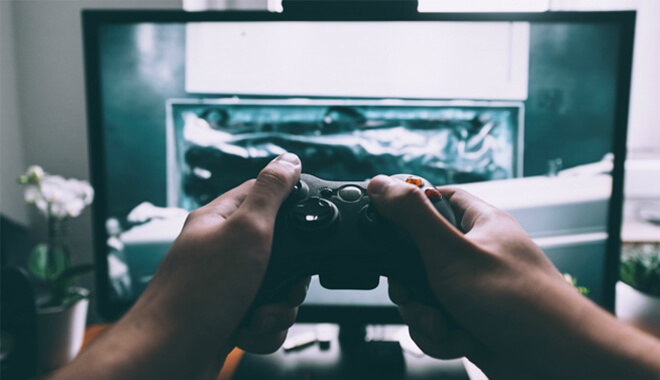 Okay, so how do someone like you and I become video game producers? How did Todd Howard do it? After all, he just joined a company and quickly rose in the ranks.
A love for gaming: This is pretty obvious. If you don't like games, what are you even doing here? You need to have a burning passion for games in general.
The creative bug needs to bite, and you need to push yourself in your creative pursuits. Ideas, directions, art; you need to devour it.
Computer knowledge: To get a leg up from the everyman who wants to make the next Grand Theft Auto, you need to have knowledge of computers, and more specifically, coding. Things like C++ and Java are staples of game design and production.
Good work ethic and decision-making: Another obvious one, but one that could easily be overlooked. When it's crunch time and deadlines are approaching, what will you do? Are you able to buckle up, work hard, and make sure the team is all on the same page? These are some basic yet crucial skills you need to possess.
Many companies will require you to have at least a bachelor's degree in something related to the field, like computer science. So the next question is, where are the best places to get your degree? Some places are better than others, and if you have that drive and passion, look no further.
Video Game Producer Education

Lehigh University – Bethlehem, Pennsylvania
I was surprised to find Lehigh, which is close by to me, had such a data-driven program of majors. Their emphasis on data transfers to expert professors that can not only teach you computer science but back it up with their master knowledge.
Carnegie Mellon – Pittsburgh, Pennsylvania
A powerhouse of a university, Carnegie Mellon is the one-stop shop for computer and technological pursuits. Not only that, but they even dabble in robotics. Having Carnegie on your resume is a big bonus
Massachusetts Institute of Technology – Cambridge
MIT stands alone as the computer science king of universities. It offers so many different computer science degrees.
University of Southern California – Los Angeles, California
USC is a powerhouse when it comes to game design. It offers multiple bachelor's and master's programs in game design. It even has Interactive Media and Games degrees. Along with these are multiple video game-specific minor degrees. Basically, if you can, go here to school!
University of Utah – Salt Lake City, Utah
The University of Utah offers impressive programs for game designs, game engineering, game production, technical arts and more. This is also a great option for those specifically looking for game design degrees.
If you're able to attend any of the above for gaming or computer science, you're that much closer to potentially becoming a video game producer. Of course, technical knowledge is important, but you also need people skills.
As a producer, you'll be working with many different people in many different positions. Investors, designers, directors, and the press.
You need to be able to communicate effectively and efficiently to all of these groups and make sure that everything runs smoothly.
How Much Do Game Producers Earn?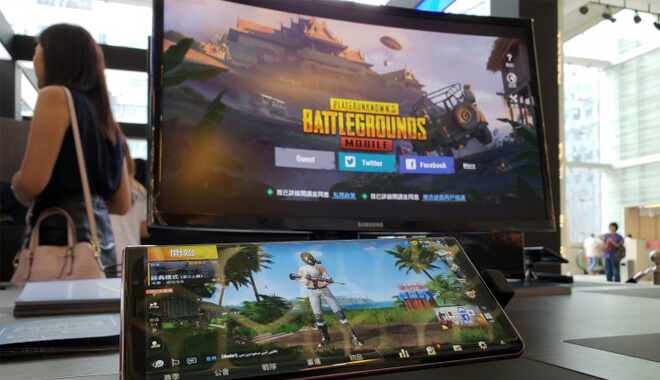 Let's say you've achieved your dream of becoming a game producer. You graduated magna cum laude from the University of Utah and you have started production on a great new RPG. What can you be expected to make, salary-wise?
According to Chron, if you were to be a newbie game producer straight out of college, you'd be looking at something along the lines of $51,000. This all depends on several factors as well, like location, and education.
Luckily for game producers, the pay jumps significantly after a few years of producing. You could expect about $70,000 after three years of steady work. Again, this is all just a general overview. I can't guarantee that you'd get this, or maybe you would completely blow everyone out of the water and become the game-producing wunderkind.
Executive producers, people like Todd Howard are the highest earners amongst producers. They can potentially earn anywhere from $100,000 to $132,000. Phenoms like Todd Howard make a salary of upwards of $1.5 million.
That's nearly $125,000 a month. Nintendo legend Shigeru Miyamoto's salary was $1.4 million. But then again, this is the visionary who created Mario and Link.
Another aspect of salaries is the disparity between men and women producers. On average, men out-earn women by about $13,000 a year. Again, this doesn't mean your fate is sealed. Take Jade Raymond, for example. The visionary behind the Assassin's Creed series, introducing us to the shady Order of Assassin's versus the Templar Order.
She has become one of the most powerful female video game producers in history. Not only is she the head of the Splinter Cell franchise, (including the novels, movies, and games), but she's also responsible for titles like the second Assassin's Creed game, (my personal favorite), and Watch Dogs. She's also sitting pretty on a nice $2 million net worth.
Creativity has its benefits! A confluence of skill, luck, passion, great work ethic, and talent is what these producers also possess.
So now you know what a game producer is. They're like the doting parent of a game's development.
They tackle administrative responsibilities, day-to-day tasks, communication between different departments, and more. Like with any business, there are both failures and successes. You have tragic stories like that of John Romero, and you have meteoric rises like Todd Howard and Jade Raymond.
Keep working, gamers. Who knows, you could be raking in the money too. It just goes to show you that game producers, although you'll have to work very hard, can become an incredibly lucrative line of work, both financially and creatively.