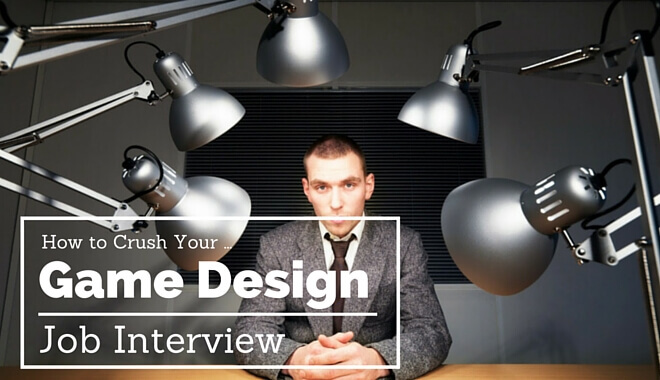 As more college graduates apply to jobs every year, the gaming industry only gets more and more competitive.
So if you're one of the lucky few that manage to get a phone or in-person interview at a game studio, know that how well you prepare can play a big part in getting the gig or just a "Thank You" e-mail instead.
Below you'll find some of the best tips we have to offer for any aspiring game developer on the hunt for their next job in this competitive but growing industry.
Don't Overdress
---
Unlike most other tech-reliant companies where employees have their own desks and computers, game developers usually have a laid-back culture.
This doesn't mean people work in their shorts and nothing else, but you'll rarely see anyone wearing a suit and tie. Showing up overdressed will show that you're not familiar with the industry, which is never a good thing.
Research The Company Beforehand
---
You're not likely to be hired by a developer if you're not even familiar with their work. This doesn't mean you have to be an expert at Heroes of the Storm to land a job at Blizzard, but you should prepare to show that you do have an interest in the developer's existing games.
Sell Yourself
---
No matter what question the interviewer asks, always take it as an opportunity to demonstrate why you're the guy or gal for the job.
This means connecting answers with your career accomplishments, education, or relevant projects and experience.
The whole point of the interview is for the company to get to know you, so try talking yourself up without overdoing it.
Prepare For A Test
---
The recruiter you talk to will usually tell you if the interview will involve some kind of test.
But speaking from personal experience, sometimes they forget to mention that very crucial detail. Tests are commonly given for game design, writing, and programming positions, so do your online research to figure out what they usually consist of.
Relax!
---
We know— easier said than done.
The best way to be more confident is by preparing well so you're not hit with any surprises that may make your body language reveal your nervousness. Most interviews know being interviewed isn't easy, so feel free to take a deep breath and regroup yourself whenever necessary.
Study Common Interview Questions
---
Whether you're on the phone or in-person, you can expect to be asked questions that do take preparation to answer correctly.
This means planning for common questions like "What is your weakness?" and knowing how to answer without making yourself look bad.
For example, saying you have no weakness makes you look like a liar but being too honest might be the equivalent of shooting yourself in the foot.
Don't Lie
---
Some people do land jobs by stretching the truth a little, but more often than not it comes back to haunt them.
Making games is quite challenging, which means people will expect you to work well under pressure if you said you excel under it. Being honest is normally the safest route.
Be On Time
---
In other words, you're ready to go fifteen to twenty minutes before the time you'll receive the phone call or be asked to walk into the studio.
This especially goes for gaming job hunters since it shows that you are timely and responsible— two important virtues in the fast-paced and schedule-reliant world of game development.
A Real Interest In The Company's Games
---
If you apply at a company whose games you already enjoy, you'll certainly stand out if you can demonstrate your true passion for them. If you've never played their titles before then definitely pick one up and play it before the interview— or at least watch gameplay videos online.
Follow Up
---
Last but not least, always shoot them a thank-you e-mail no later than 24 hours after the interview.
This is your chance to reiterate your interest in the position and demonstrate gratitude for them taking time from their busy schedules to interview you.
Just be sure not to ask if you got the job or in any way seem obsessive/impatient.