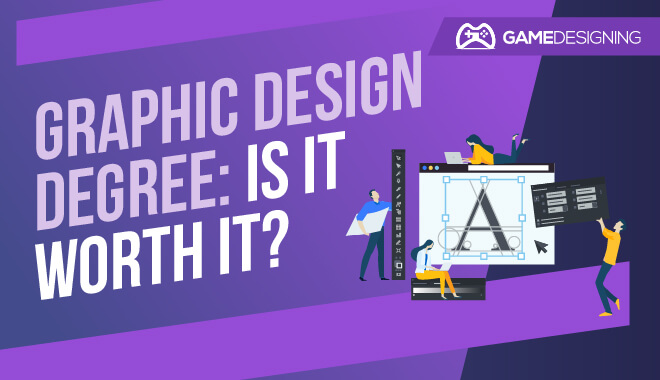 Interactive media and entertainment have never been more prevalent. Talented designers visually communicate through fantastic and compelling pieces of digital media. Through savvy advertising campaigns, well-designed websites, and video game art graphic design, graphic designers are masters of visual communication.
That's why earning a graphic design degree is crucial for exciting and fulfilling careers.
Students earning their BA degree or BFA in graphic design have the unique opportunity to create how the public perceives art and digital media.
But let's go a step further.
What is Graphic Design?
---
Graphic design is a broad medium that encompasses aspects of visual media, visual communication, design theory, and typography. It's not something summed up in a few sentences.
Graphic design has been around for decades, helping craft magazine covers, advertisement campaigns, and more. We often associate graphic design with new media: websites, mobile applications, and interactive animation and motion graphics.
Students of graphic design have immense opportunities for different career options.
Who Can Become A Graphic Designer?
---
Anyone! Graphic design is like any medium. If you dedicate yourself to studying and practicing methods, you can become a talented student of design.
Sure, some people will have an easier time with software like Adobe Illustrator, color theory, and practice. But that doesn't mean that prospective students worldwide can't learn the ins and outs of graphic design. It takes time and dedication.
Pros of Graphic Design
---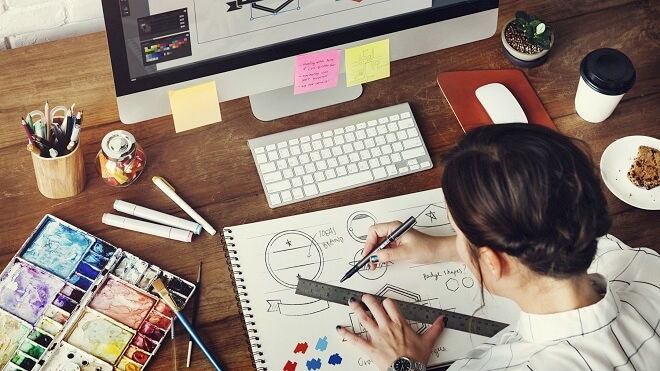 Let's look at some great ways in which graphic design can be a blast for artists.
Creativity
---
Possibly the biggest, overarching aspect of graphic design is the higher level of creative freedom designers receive. While those who work for agencies and companies will need to follow the company's guidelines, graphic artists can still flex creative muscles, often more so than other jobs.
Titles like a multimedia artist allow for excellent communication between an audience and their work.
Work at Home
---
These days, working from home is a viable and even preferable option for work (depending on who you are). Digital media designers can create fantastic works of art, 3D animation, and more all from their bed. Now that's a pretty sweet deal.
Plenty of Opportunities
---
Graduating students, whether earning a BA or BFA in graphic design, have many job opportunities and are prepared for careers. Games or companies, local businesses, or small companies that need an attractive social media presence are in dire need of talented digital media designers.
It Provides Structure in Your Life
---
Along with literal structure via graphic designs, joining this field can provide your life with a tremendous amount of structure. A lot of people can benefit significantly from said structure. With design deadlines and more, the structure can be a blessing.
Creates Connections
---
We've said it before, but it bears repeating: graphic design creates a relationship, a crucial visual communication method, with the viewer. The effective graphic design achieves a unique aspect of attention that captivates the user, pulls them in, and immerse them into different ways of thinking about art.
Appreciation
---
A great benefit to creating digital media is quick and effective recognition of work. If you have an Instagram account, Twitter, or other social media avenues, you can see what people think of your work. This ties into the importance of building a comprehensive portfolio for your work.
With Instagram in particular, you can create polls to see which digital media pieces click best with your audience.
Cons of Graphic Design
---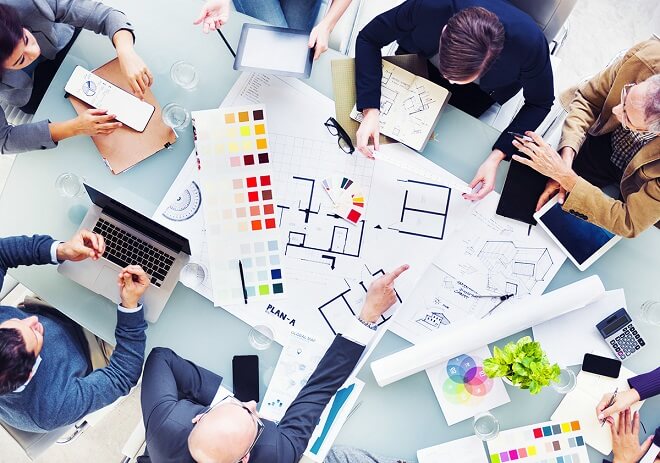 Okay, so while design students experience many pros, there exist cons for this multifaceted career.
Constraints
---
When you aren't designing on your own, you will likely create digital media for companies. This means that you will work within the guidelines and criteria of someone else. For some artists, this can be a stifling of creativity.
Beauty is in the Eye of the Creator
---
Something that you think really works with digital design could totally turn someone else off. Design is subjective, meaning that one design is never considered 'good' by every person. This can be tough for design students, as using your BA program skills seems like a no-brainer for great design.
However, artists know that everyone sees art differently. That's what makes a lot of art diverse and multifaceted.
It needs to be continuously updated
---
Media designers are always improving. So is the software and design techniques. The significant aspect of graphic design is its ability to be flexible.
However, this means that designers need to adapt to sweeping software updates and changes. If they stick with a design career for years, many designers will experience the rise and fall of specific design trends. This could hold up many designers, who are used to designing products, ads, and art in particular ways.
Availability
---
Careers in graphic designs aren't guaranteed. While some students who have graduated with their BAs or even BFAs have a better chance of scoring a career, it's never promised. Even with outstanding credentials, you need to work hard at searching for a job.
Even if you land a job, you need to stay relevant. You can do this by practice, excellent visual communication, and honing your skills with things like Adobe Illustrator, Photoshop, and others.
Competitive Market
---
Like any career with a strong emphasis on freelance work, it can be rather difficult for some with a design education to land a steady gig. As the Bureau of Labor Statistics projects, graphic designers, over the next decade, will experience some pretty tough competition. However, this can be said of nearly any other art career.
For example, photographers frequently need to assert their dominance in the field by extensive practice, good work ethic, and more.
Will You Major in Graphic Design?
---

It's not boring when it's art.
---
Okay, so don't think that graphic design work can all be exciting, edge of your seat stuff. Working towards the things you love is, unfortunately, working on some somewhat less than exciting things. Think of the concept 'meal' and 'reel.'
Working for the 'meal' means that you do what you have to, even if it's boring. You can do this work so you can eventually work on your 'reel,' or position you like or love.
Collaborate and participate.
---
You need to drill this into your head. You can accomplish goals on your own. There's no doubt about that. However, to truly succeed in any company position, you need to be able to collaborate with coworkers and other graphic artists.
This means effective communication, teamwork, and working towards a common goal. Once effective communication breaks down, the chances of you and a team accomplishing goals shrink considerably.
Choose your specialty.
---
Although a graphic designer is a talented individual, their personal styles may not gel with a particular project. For example, an artist that deals primarily in character portraits may not be suited for a project involving extensive landscape or background art.
It doesn't mean that the artist isn't talented. It just means that it isn't their area of focus.
Expectations don't always equal reality.
---
It's natural to want to succeed in everything, even being perfect in all endeavors. Sadly, it just isn't realistic to think this way. You need to keep expectations of work, feedback, and more tempered.
Remain humble, open to criticism, and cautiously optimistic, and you'll knock it out of the park.
No one can get away from data analytics.
---
Data analytics is the measure of data to come to different conclusions. Businesses often use data analytics to predict trends, finances, and more.
Data analytics affect designers in the way they perceive other trends. A company may experience growth in profits after an effective design campaign, etc.
You have lots of career options.
---
Job titles don't always merely say 'graphic designer.' There's a little more to the field than that.
You can be a multimedia designer, a graphic designer specializing in mobile apps, and someone who focuses on something like fashion magazines. There are a variety of different occupations surrounding this facet of the art world.
Continuing education.
---
Once you finish your degree program, it doesn't mean the journey is over. Far from it, in fact. Software, design trends, and more are always changing. This means that artists need to move and change with the times to keep up.
You will receive criticism, new ideas, and methods that will change your artwork for the better.
Benefits of Design Degree
---
Here are but a few benefits to earning a design degree.
Adaptability
---
Earning your degree isn't a linear path. You can choose 2-year or 4-year programs that teach you specific or general roles in graphic design. The versatility that graphic design degrees equip artists and students with is invaluable.
The skills add usefulness and efficiency to your resume.
Multi-skilled Roles
---
Graphic designers wear many hats. They can be 3D animation experts, advertising executives, and game concept artists. Graphic design, being a broad term, encompasses art, digital media, and more.
You can meet a graphic designer that deals only in magazine advertisements, while another graphic designer is the project manager for a small business.
These roles require various skills like software mastery, collaborative skills, and visual communication.
Freelance Work
---
Depending on the kind of person you are, freelancing could be seen as a blessing or a curse. Let's take the 'blessing' option here. Freelancing offers an artist unfettered freedom in what jobs they accept or decline. You can also stack up multiple positions at once, depending on your workload and potential.
However, a downside to freelance is a lack of job security. Freelance can result in lots of contract work but not steady paychecks. But freedom could attract artists enough to be a great motivator.
Graphic design offers a world of freedom. This means that you can explore and develop your own artistic aesthetic depending on your line of specific work.
Collaboration
---
Sure, you can go it alone in the world of design. However, you would be limiting your options and doing a great disservice to yourself and your creative potential. Collaboration is the name of the game.
If you land a job as a graphic designer, you will likely work with other great artists regularly. This means you need to not only have solid artistic skills but fantastic communication skills.
If you can't communicate with other team members, you can't communicate visually with consumers and fans. Collaboration isn't always strictly working on projects with others, but even consulting with other artists for opinions.
Collaboration can be talking with a valued colleague or even receiving advice from a respected mentor like past professors and even past clients.
Graphic Design Jobs
---
There are many different positions to apply to after graduating with a BA or BFA in graphic design. Some great choices are:
Multimedia Designer
Web Designer
Art Director
Photo Editor
Brand Designer, and more.
College Checklist
---
You may ask yourself what major should I choose to be a graphic designer? It depends on your preference. Depending on the school you prefer, you can pursue graphic design majors like visual communication, graphic design, animation, and more.
Here are some excellent colleges and universities to consider when applying for a graphic design degree.
Full Sail University Graphic Design Bachelor's Degree – Campus & Online
---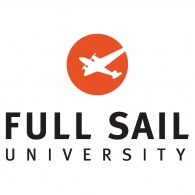 This graphic design degree from Full Sail is fantastic. With cheaper tuition and an excellent curriculum, it's easily one of the many programs to explore. The graphic design BA allows rookie artists to hone their skills and ensure they can land an art career later on.
Some of the major's best courses are:
Typography and Page Layout
Digital Publishing
Graphic Web Design
Full Sail University also offers a Master's degree in Media Design for those who want to continue and master their education. Earning a master's degree in digital design can drastically increase your chances of finding employment, along with gaining unique job opportunities.
University of Maryland Global Campus
---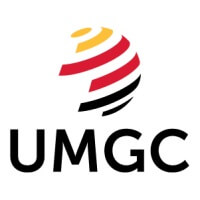 This degree, precisely the Online Bachelor's Degree in Graphic Communication, is the University of Maryland's mastering visual communication method. The program aims to equip students with the ways and means of creating a valuable bridge between the artist and the audience.
Many aspects of the major include creating compelling user interfaces, mobile apps, and even 3D animation. Something great that the University of Maryland does is blend graphic design with excellent team-building strategies. The school recognizes that collaboration, cooperation, and excellent social skills make graphic design a fantastic career.
Some great courses are:
Introduction to Graphic Communication
Introduction to Drawing
Design I: Arrangement and Color
Intermediate Drawing
Savannah College of Art and Design (SCAD)
---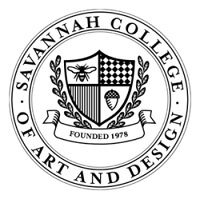 Savannah College of Art and Design is a significant and influential design school in Georgia. The school offers multiple graphic design degrees: BA, BFA, MA, MFA.
This great variety and availability to master different aspects of the field make Savannah College of Art and Design one of the best options for serious artists.
Some of the best classes in the BA program are:
Drawing I: Form and Space
Design I: Elements and Organization
Drawing II: Composition and Media
Color: Theory and Application
Is Graphic Design A Dying Career?
---
Not at all. Graphic design is a quickly growing field. However, this can potentially backfire on many designers. According to the Bureau of Labor Statistics, graphic designers will face stiff competition with contemporary artists searching for a design career. This means more freelance design careers, meaning more competition.
Remember, build your portfolio, maybe even earn a certificate. Certificates show employers
Conclusion: Is a Graphic Design Major Worth It?
---
Yes. If you aren't familiar with graphic design software or even digital media, you can land a lucrative job. All you need is a graphic design degree or certificate.
You will likely need hours of practice with computers and software, not to mention understanding the value of good visual communication design. Graphic design is equal parts theory and practical application.
Whichever college or degree program you choose, stick it out, work hard, and you will open up avenues to future success.