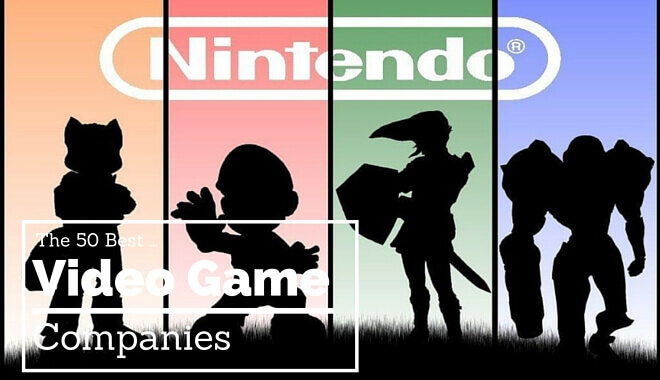 There are several video game companies in the world.
While the list changes every now and then, the best have one thing in the common: quality video games.
The companies voted the best in the world produce some of the best video games and are a household name.
They also keep evolving to meet the changing times by bringing in fresh minds every now and then.
The Top 50 Video Game Companies
1. Nintendo
---
Headquarters: Kyoto, Japan
This company is credited for the conception of handheld video games in 1979. Nintendo was founded by Fusajiro Yamauchi in September 1889. It is headquartered in Kyoto, Japan but has subsidiaries and offices in several other parts of the world.
Nintendo is the world's largest video game company by revenue, with a net value of over USD85 Billion.
Some of the notable video game by this company are:
Mario
Pokémon
The legend of Zelda
: The Essential Guide to Becoming a Game Designer (45 pages).