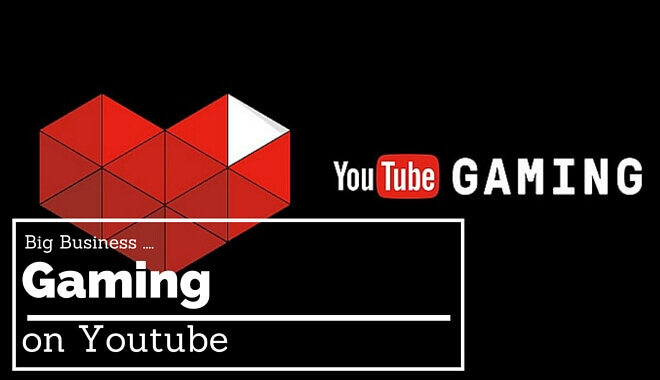 It is a match made in heaven: Gaming and YouTube. There is some serious cross-pollination between gamers and YouTubers.
That's why gaming channels are some of the biggest, most subscribed-to channels on all of YouTube. If you look at the top 100 most subscribed Youtube channels, you'll see that gaming channels take up 16 of those spots.
Videos of people playing games and commenting on them or reacting to them are dominating the top 100 list as much as the Justin Bieber and Adele VEVO channels.
Jimmy Fallon's Tonight Show, The Ellen Show, and Youtube itself are other channels ranked in the top 100.
It's incredible that gamers are able to rank so high on this list, alongside these other operations with thousands, if not tens of thousands, to spend on their advertising and content.
How Does YouTube Do It?
---
Part of the secret to YouTube gamer success lies within YouTube's algorithms for good content. In the beginning, Youtube was based on clicks.
This was back in 2005, at its inception. YouTube thought clicks alone would be enough to determine the value of a video.
If thousands of people were clicking on it, it had to be good, right? But then content uploaders started deceiving viewers.
All you had to do to get people to click on content was post a misleadingly provocative thumbnail. A little implied sexiness goes a surprisingly long way for click rates.
Youtube quickly realized clicks alone wouldn't work, so they needed a new solution.
Since the people clicking on these misleading videos would leave the video as soon as they realized they'd been duped, YouTube started factoring minutes-watched into their equation.
So now, the total number of accumulated minutes spent watching your content, in a given time period, would determine whether or not the content was "good" and should be featured by YouTube.
The more viewers you had watching for longer periods of time, the more Youtube would go to bat for you as far as promoting your page, and working to get your videos in front of other Youtubers, especially in your state and country.
We will talk more about the geographic element and its impact on youtube gamers' success further into this article.
The Gamer Channel Advantage
---
Consider that the average gamer video length is somewhere around 9 and a half minutes long.
Compare that to the average comedy video, which is closer to 3 minutes. What does that mean? Gamer videos, on average, provide significantly more minutes of content in every single video!
Not only that, when you consider that a lot of game channels involve playthroughs and walkthroughs, it's easy for the target audience to stay engaged through the whole video.
Or it's easy for them to turn it on in the background while they do something else (i.e. play a game themselves, or watch tv, or do homework).
The other thing about this kind of content is that it's easy to absorb more than one video at a time. This means your viewers could watch a couple of these 9+ minute videos in a row and not even realize it.
If you couple those lengthy videos with the fact that people will be watching more than one, you have a real recipe for success as a YouTube Gamer.
Youtube is going to see that you have all these accumulated minutes. Five hundred people watching your ten-minute video is 5,000 minutes.
If they watch two or three of your ten-minute videos, you're talking about 10,000-15,000 minutes. Fifteen thousand minutes is 250 hours. That's over ten days worth of video watching, and that's only with 500 people.
The video game formula lends itself particularly well to this algorithm because of its longer-form format, and the serial nature of the channels.
Who Benefits?
---
Why, the youtube channel hosts, of course! YouTube's monetization process gives content uploaders the possibility to earn money from ads placed in front of their videos.
You get paid by YouTube if viewers watch the whole ad. It's only cents on the dollar, but that can add up, especially as your fan base grows.
There are advertising agreements outside of the YouTube ad placement, too. Favorable game exposure to a large built-in audience?
What AAA game studio wouldn't offer incentives for that kind of arrangement?
It's worth noting that PewDiePie (more on him in a minute!) said in a Reddit AMA session that he likes to avoid endorsements, or at the very least be selective with them. He says he makes enough from YouTube to have that luxury, and he's thankful for it.
The Big Players
---
Who are some of these big names? The biggest YouTube gamer channel is PewDiePie. Heard of him? We thought so. In 2014 he earned $7.4 million.
In 2013, he earned $4 million. That is mostly from YouTube, and it's after taxes. He has 40 million subscribers. That is an exceptionally high amount.
KSI is another YouTube gamer, he earned $4 million in 2014. He has nearly 9 million subscribers. A third big one is Smosh.
This duo has 20 million subscribers, and the estimated net worth of Smosh in 2015 is $6 million. The list goes on.
The Bigger Picture
---
These players have a good bit of influence in the game industry. They've added more avenues for developers to get their games in front of the masses.
This is great for smaller developers with lower PR budgets, but exceptional content. It means that AAA game buyers could be swayed one way or the other based on what they see.
Not only that, but YouTube has also become another platform for game industry jobs. You can try to make it as a gamer on YouTube, sure.
But you can also start a channel as a way to impress companies who you'd want to work for. You don't need to roll the dice on a million-subscriber YouTube career.
You can generate a several-thousand-subscriber YouTube channel, and create great content to impress your future boss.
---
Written by Dustin Tyler [Updated June 12, 2023]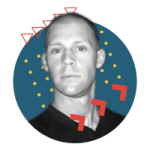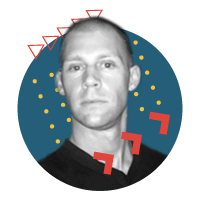 Initially focused on web dev, Dustin was introduced to game design by a friend after college and was immediately attracted to the combination of technical skill and creativity required to make an awesome game.
While not a professional game developer himself, he's utilized his web dev skills and desire to help others by creating a resource where expert game designers can share what they've learned with the next generation of aspiring game makers. Meet the rest of the team.