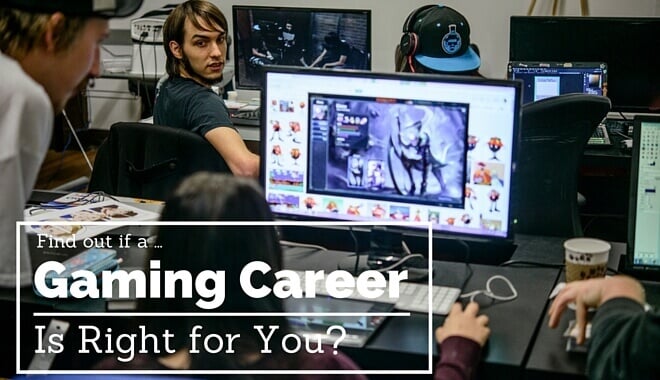 Video games are only growing in popularity with each passing decade.
From the arcades of the 80s and Sega vs Nintendo war of the 90s to the rise of Xbox, Playstation, and online gaming, each generation has only served to increase the number of people that call themselves gamers.
Now with access to thousands of games on our smartphones and tablets, the industry is seeing people of all ages finally get into gaming.
However, your passion for games exceeds that of the average gamer.
Working in the video game industry is one of the most rewarding careers on the planet, but it is also extremely challenging and often requires specific skills and even personalities to be successful.
To see if a game design career right for you, we have assembled a series of questions based on what you can expect from the various roles involved in game development.
Do you like playing games?
YES:
Good!
This sounds like a silly question to ask someone interested in a career in gaming. However, you'd be surprised by how many people are lured into the industry by how much money certain game companies are making off of successful projects.
While there is money to be made even as an indie developer, that should be the last reason you want to be a game developer.
Continue to the next question …
NO:
If you don't even like games then perhaps a video game design career isn't right for you. Perhaps you became interested in game development simply because you saw how much money certain game companies are making off of hit titles.
But more often than not, these people quit the gaming industry because of their lack of passion for games makes the challenges of game creation too hard to bear. If you don't even like playing games then do yourself a favor and avoid a career in the industry.
End here.
Are you creative?
YES:
Continue to the next question …
NO:
If there's one thing more important than passion to a game developer, it's creativity. Without it, it's impossible to help create captivating gameplay and worlds for others to enjoy.
Games are meant to entertain and provide players with a fun, which means developers are constantly challenged with discovering new and unique ways to sell copies and keep the player's attention amidst heavy competition from other titles. If you are not creative then perhaps a career in gaming isn't right for you.
Can you tell why a game would be bad?
YES:
Continue to the next question …
NO:
While becoming a good game developer doesn't require being a skilled player, you should be able to analyze a game to determine why it is good or bad.
It is the only way you'll be able to develop good gameplay yourself and realize when something isn't working and how to improve it. Perhaps a career in gaming isn't right for you.
Do you have strong attention to detail?
YES:
Continue to the next question …
NO:
Video games are complex beasts where every little detail matters. The ability to identify errors while looking through a game design doc or playing a build of the game is crucial to saving time and fixing mistakes before they become a bigger problem.
This includes being able to spot a visual, sound, or gameplay element that could be improved before release. If you have weak attention to detail then maybe a career in gaming isn't right for you.
Can you handle stress?
YES:
Continue to the next question …
NO:
To say that working with games is demanding is an understatement. There are countless pressures that you'll have to face no matter what role you're in budget limits, time constraints, sudden changes that need creative fixes, and more.
The fact that you'll be working in a team also means you must be able to both give and take constructive criticism, work together with others, and communicate effectively in a fast-paced environment. If you crumble under pressure or don't work well with others, a video game design career is definitely not for you.
Do you have strong communication skills?
YES:
Continue to the next question …
NO:
Whether you're an artist, game designer, programmer, or tester, being able to communicate information effectively is very important in a game development setting. A lack of communication skills means you're more likely to cause confusion by providing unclear ideas.
Game development also involves a lot of written communication through e-mail, the game design document, etc. If you're not confident in your communication skills, a career in gaming might not be a good choice.
Congratulations!
You seem like a good fit for a Video Game Career.
Let's find the right position for you.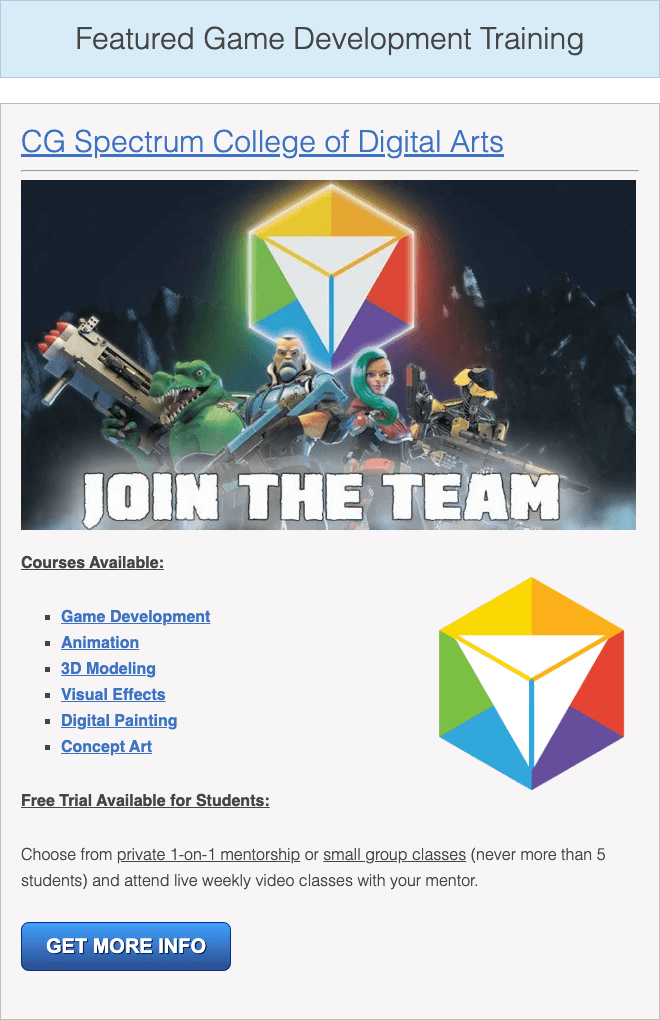 Would you enjoy finding bugs and glitches?
YES:
Quality Assurance: A game tester plays a game while it is still in development to make sure everything works as intended.
This includes gameplay elements like character movement as well as the user interface and menus. Testers are tasked with attempting every move or decision possible by the player to discover any bugs that may ruin the experience.
While not the most sought-after role in game development, it is nonetheless very important.
Game testers either work from home or on-site at a game studio and rarely have a set daily schedule. This means that hours can fluctuate dramatically between weeks, especially when the game is nearing release.
NO:
Continue to the next question …
Do you like programming or computer science?
YES:
Programmer: Without programmers to write the code, the game doesn't come to life.
Not every programmer performs the same task; some build the game engine while others focus only on the artificial intelligence of enemies. There are also audio programmers, special effects programmers, graphics programmers, and more.
As the technical and creative brains behind the game, you'll work closely with the game designer to create the code based on their concepts. A game remains nothing more than ideas in the designer's head without a programmer.
NO:
Continue to the next question …
Do you have any artistic skills and abilities?
YES:
Artist: As a game artist, your role is to create 2D and 3D art so the game is more than just numbers and symbols on a computer.
Depending on the role, an artist can be responsible for designing characters, creating textures, making objects and environments, providing hand sketches, and producing the assets for level designers to use.
What tasks you'd be better at depends on your skills. Whether you have deep knowledge of computer modeling and animation or are very good at providing concept art based on another's instructions, there's a place for you in just about any game studio.
NO:
Continue to the next question …
Can you come up with fun, innovative gameplay ideas?
YES:
Game Designer: The most sought after the role is arguably also one of the most challenging.
A game designer has the great responsibility of coming up with gameplay ideas that the team will be building. Since the gameplay is the heart of every game, having the ability to tell what is fun and what isn't is vital.
Game designers are sometimes required to have scripting knowledge as well and have influence in other areas such as the story, level design, and sound. You'll be working very closely with artists, programmers, and producers to make sure the game is going along as planned.
NO:
Continue to the next question …
Would you enjoy creating levels?
YES:
As a level designer, you'll be in charge of creating digital environments where players will interact and move. Depending on the size of the team, a level designer can either be responsible for every aspect of assembling a level or just specific areas like character, pathing, and lighting.
Level designers are often expected to be proficient in 3D modeling programs and art software.
In some companies, a level designer is also required to create objects in the game, including weapons, characters, enemies, and more.
You may also be asked to script events, which requires basic programming knowledge, as well as play your own levels alongside testers to find the right balance in obstacles, enemies, etc.
NO:
Continue to the next question …
Do you consider yourself a good storyteller?
YES:
Writer/Narrative Designer: Once an afterthought in game development, the story is now considering one of the most important aspects of a game.
For this reason professional writers/narratives designers are brought in to write dialogue, quests, cutscenes, and instructional text as well as the main storyline, characters, backstory, and more.
The Writer/Narrative Designer works closely with the game designer to make sure there is harmony between the gameplay and story.
One of the challenges of this tough but rewarding role is finding narrative solutions to the many sudden changes that come throughout the development of a game.
A rise in interactive, choice-driven stories and dialogue also means you should be able to write more than just linear narratives.
NO:
Continue to the next question …
Do you have strong leadership skills?
Producer: As a game producer you are the bridge between the publisher and development team. While this often involves creating development agreements, a producer also has a part in scouting new talent, developing game concepts with designers, and working closely with the marketing department.
A producer is also in charge of putting together schedules and budgets so that development goes smoothly and extra costs are avoided. Without a producer, there is no one to make sure that pipelines and communications are working well.
The producer also helps motivate the team so they remain productive.
Are you interested in creating a game's audio?
YES:
Audio Engineer: As an audio engineer you will work closely with the development team to determine what kind of music and sound will fit into the game.
Since games can range from being scary and atmospheric to colorful and cheery, an audio engineer should have a broad range of skills.
An audio engineer requires knowledge of specialized audio hardware and software when creating and/or modifying sounds is necessary. This is a rewarding but competitive job because one audio engineer will often serve several studios at the same time.
NO:
If you're confident that you want a career in gaming but couldn't answer yes to any of the previous questions, perhaps development isn't for you.
Luckily there are plenty of careers in the gaming industry that don't involve actually making games, such as journalists, reviewers, news writers, public relations specialists, and more.
---
Written by Dustin Tyler [Updated August 12, 2023]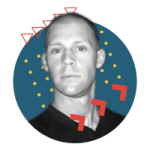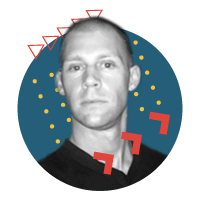 Initially focused on web dev, Dustin was introduced to game design by a friend after college and was immediately attracted to the combination of technical skill and creativity required to make an awesome game.
While not a professional game developer himself, he's utilized his web dev skills and desire to help others by creating a resource where expert game designers can share what they've learned with the next generation of aspiring game makers. Meet the rest of the team.