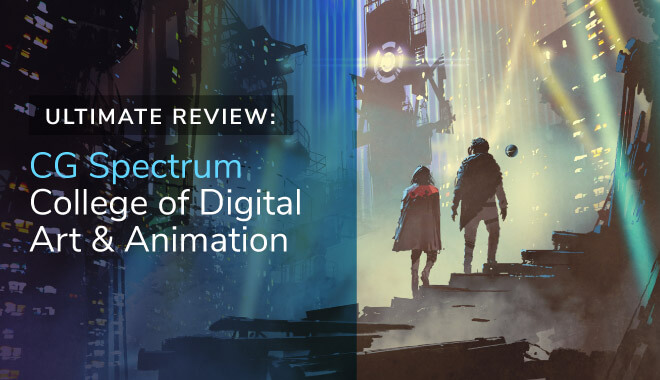 The broad scope of the internet provides ease of access for nearly everyone, opening doors to new knowledge and social interactions. This is especially true for learning new skills or honing old passions.
What is becoming more common is learning via online classes. It is entirely possible to earn a degree online, even I've done it. In our busy lives, we don't have time to tackle everything in one day.
The CG Spectrum College of Digital Art & Animation is bringing design principles from the physical classroom to the online webspace.
They encourage aspiring designers of all ages and aspirations to apply. Whether you're fresh out of high school and ready to take on the world, or looking for a mid-career change. Their VFX, Animation, and Game Development curriculum and schedule can work for you.
With all that said, online digital design schools can be hit or miss. Is CG Spectrum really worth your time and money?
Let's take a deeper look at CG Spectrum's program and find out.
Learning Online: What Are the Benefits?
---
There are definite benefits to learning online. Especially if you're exploring a concentration within the creative field.
Flexibility
First, if you have a job or would simply prefer a flexible class schedule, online learning offers a variety of scheduling options to fit your life. You're able to carry on with hobbies, social relationships, and career.
Accessibility
There's also the matter of students not living near their desired school. If you aren't able to travel, what are the chances that you will be able to start your design education?
Advancement
If you're a developer or a designer looking to advance your knowledge and skills, online training offers a great opportunity. You aren't constrained by 50-minute classes, and you won't have to spend extra time in the university's computer lab trying to make deadlines. All you need is a reliable internet connection, a solid computer to run the software, and violà.
CG Spectrum
---
CG Spectrum, as advertised, is a completely, 100% online designer school for those looking to build a foundation in which to make great creative projects, or master their existing knowledgebase. No travel necessary; it's all online.
You will interact with instructors and mentors through webcam chats with one-on-one sessions that emphasize the student's wants and needs, a feature I consider valuable.
They're physically headquartered in South Melbourne, Victoria, Australia, but in (virtual) reality, they are headquartered right on your internet.
What Does CG Spectrum Offer?
---
CG Spectrum offers a wide array of classes and pathways. As of right now, they offer classes on:
Animation
3D modeling
Digital painting
Game development
Visual effects
and more
Who Would Benefit?
---
CG Spectrum is for anyone with a desire to learn more and enhance their skills in animation, development, and design.
Since CG Spectrum is completely online, it caters to those who are looking for quality education in design or those who cannot attend a standard university or design school; either by distance, scheduling, or financial reasons.
This gives someone who is roughing it alone in Alaska, for example, a fair shot at creating some great content!
Mentors
---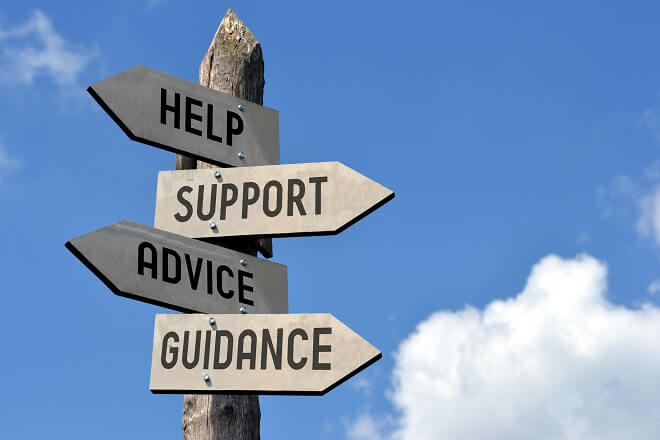 CG Spectrum's mentorship system is probably their best feature! This program matches you with an industry veteran for your tenure at CG Spectrum.
You can speak to them, ask questions, and learn invaluable information about the industry. Your mentor will also give you weekly updates, critique your work, and a whole lot more through a Zoom call.
This includes mentors from all over the world, in every time zone. You will have mentors like:
Adam Coggin, who worked on HBO's Westworld
StarCraft II's Brian Huang
Frozen II's Heather Abels
These mentors will be available for on-demand videos, live chat, and most importantly, advice and insight into creative projects.
Faculty
---
Any institution worth their salt is only as good as their instructors, and here is where CG Spectrum shines. They employ both veterans of animation, as well as experts currently working within the industry. For digital design, you absolutely need those strong, prominent voices from different fields to help you on your way. This is a plus.
Along with the faculty, they allow for students to meet with them, either through weekly video chats.
Interested? Here's How it Works
---
First, you'll need to fill out an application and contact
their admission department
for things like scheduling, tuition questions, and any other questions you may have. After you have figured that out, it's time to move on to the curriculum.
Like many online courses, you can start immediately by either watching or reading pre-recorded lectures. From there, it's up to you. You can research, and complete your assignments on your time.
As you work, you'll have access to your mentor, eventually giving the instructor your draft of that week's work. You'll then meet with the instructor (via video chat) for questions and review.
An added bonus is that your Q&A sessions are recorded. This means you can reference the recording anytime you need it.
After making any improvements, you'll hand in your assignment.
From there, you'll build on what you've learned with a new project, using the same process as before. Before you know it, you'll have a functional prototype you can be proud of.
Virtual Community
---
Like any good online community, CG Spectrum has discussion boards. Like with many other online outlets, this is where students, mentors, and others can all come together and share projects, tutorials, and more. Check out the CG forums here.
Programs Offered (Overview)
Let's start with animation and which classes, design aspects, and specializations you'll learn:
Animation
---
Introduction to 3D Animation
Advanced 3D Animation Diploma
Advanced ⋅ 10 Months
Weekly Online, 20 hours
This is where your 3D knowledge will be put to the test. In the end, you'll get your animation diploma. (Prerequisite = Intro to 3D animation)
Introduction to 2D Animation
Advanced 2D Animation Diploma
Beginner to Intermediate ⋅ 10 months
Weekly Online, 20 hours
This is where you'll put everything you know about 2D animation to the test. You'll also be taught by some serious talent. Ever heard of Disney or DreamWorks? Artists, (namely Scott Claus and Mike Wiesmeier) from those two iconic studios will help guide you along your path towards a diploma.
Introduction to Character Rigging
Intermediate ⋅ 3 Months
Weekly Online, 20 hours
This course helps students get familiar with character rigging through the Maya program. Maya is a very popular and powerful design tool used by industry professionals.
3D Modeling
---
Introduction to 3D Modeling
Advanced 3D Modeling Diploma
Digital Painting
---
Introduction to Concept Art & Illustration
Advanced Concept Art Diploma
Introduction to 3D Concept Art
Intermediate ⋅ 3 Months
Weekly Online, 20 hours
Concept art for characters like Kratos from God of War and Master Chief from Halo weren't just stick figures on a page. They started as 3D concept art, which you'll be taking part in with this class. You will utilize 3D assets to illustrate ideas and game concepts better.
Game Development
---
Game Design Diploma
Foundations for Game Art & Animation
Visual Effects
---
Foundations for Visual Effects
Houdini FX Diploma
Intermediate to Advanced ⋅ 10 Months
Weekly Online, 20 hours
NUKE VFX Compositing Diploma
Introduction to Matte Painting
Introduction to Lighting & Rendering
Tuition, Fees, a Promotion Worth Checking Out
---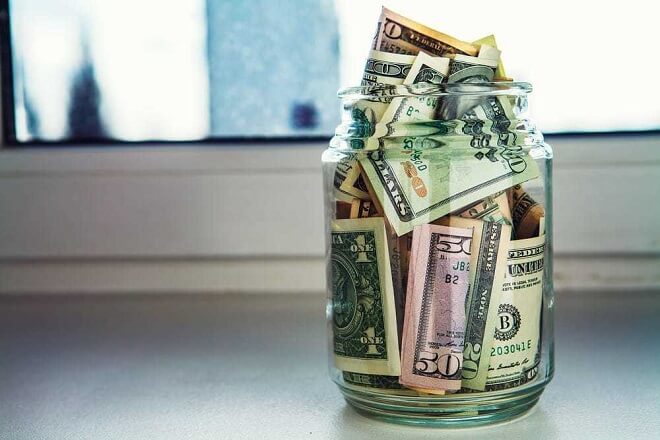 Of course, this impressive list of courses and industry veteran assistance doesn't come for free.
Applying for CG Spectrum is as simple as filling out an online form, followed by waiting for a response from the school to help get you started. You'll also have the opportunity to ask any questions you may have.
CG also offers a promotion in the form of a free two-week trial, as well as a one-on-one consultation with one of their mentors.
This promotion gives you a good feel for the overall vibe of the school.
Unfortunately, CG Spectrum does not offer financial aid or scholarships. You can contact them further regarding any financial questions and their payment plan options.
Why Go to CG Spectrum?
---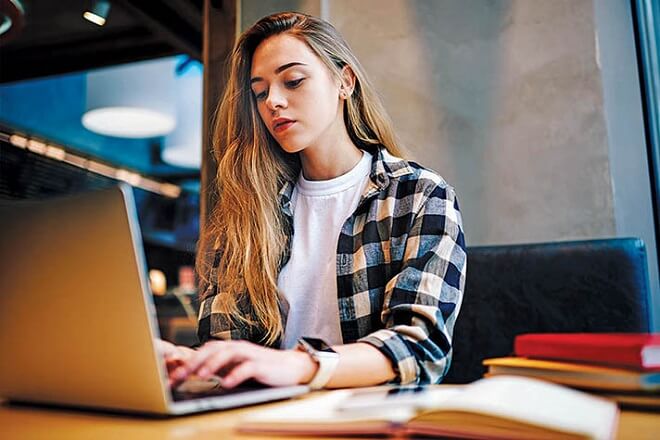 It seems that this school has a lot to offer. The curriculum's a good fit for most digital design beginners. We probably wouldn't recommend them for graphic or web design. The focus is primarily on character, environment, digital effects, and game development.
Career Specific Training
CG Spectrum provides specific, job-based training. There are no guarantees, but this should only help graduates find a job.
Classroom Size
Another attractive aspect is the class sizes. Say goodbye to online classes of 30 or more. Your classes would be capped at a maximum of 5. This intimate atmosphere allows for a more comprehensive and focused relationship between students and instructors.
Mostly Positive Reviews
This all sounds great, but what are people saying about CG Spectrum? Lauren Wakey, a game illustrator, gives a glowing review:
"As an aspiring Concept Artist, it's been amazing to have an industry professional as a mentor…Having one on one feedback has been so helpful…I've learned so much in these past six months and have also gained much more motivation to work hard for my dream job."
Another student, Forrest Anthony, had this to say about his positive experience:
"The very personal learning experience I had through CG spectrum encouraged me to dig deep with questions and figure out how to really improve. I got the attention I needed from my mentor and broke through the frustrating plateau I had been at before starting."
A Reddit user had this to say:
"My mentor hasn't worked on AAA games but is working in the industry and still has an impressive portfolio. It seems like the mentors have mixed backgrounds and it's kinda random which one you're going to get, although you could probably ask when a certain mentor would be available and wait until they have a class (not positive though)."
What's the Verdict?
---
Ultimately, CG Spectrum is for those who are looking for a high-quality curriculum, with the flexibility of learning online. We like the program for Animation, effects, and game dev, but probably not for web or graphic design.
If you'd like even more information, you can request free info here, and explore some of their free resources here. These include models to toy around with and outlines for some basic design projects.