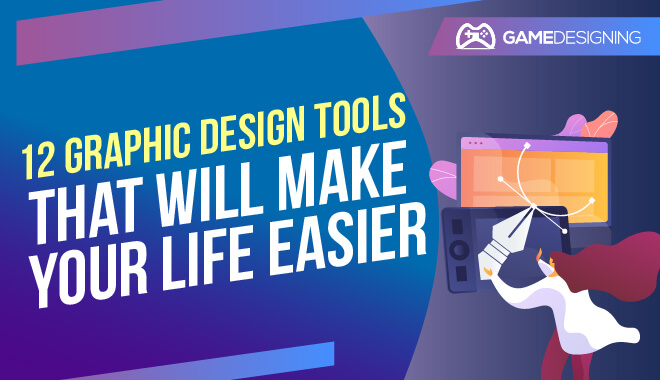 Since graphic design is quickly becoming a valued artistic field to pursue, it only makes sense that there would be a diverse set of tools for a graphic designer to choose from.
While you could theoretically scribble and mess around in Microsoft Paint, it isn't a realistic option if you want to become a full-fledged graphic designer.
But where to start? There are many apps, tools, and programs to choose from. However, it depends on your personal style and comfort level to determine which tool is right for you. Let's first look at the hardware, then some software to get you started.
Essential Graphic Design Hardware
---
Now that you know that there are great graphic design tools just a click away let's see what hardware you need before starting your graphic design journey. These are the best tools for graphic designers.
Apple MacBook Pro
---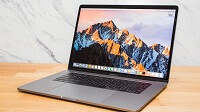 Ninth-generation 6-Core Intel Core i7 Processor
Intel UHD Graphics 630
16-inch Retina Display with True Tone technology
P3 wide color gamut
500 nits brightness
Is it any surprise that an Apple MacBook Pro is a fantastic piece of hardware for a graphic designer to possess? Not really. Apple and their line of Mac computers have always been at the forefront of artistic innovation, collaboration, and more. Apple consistently releases some of the best desktops for artistic endeavors.
This desktop computer has one of the most impressive displays in the technological world. With it, designers, along with programs like Adobe Illustrator, can create breathtaking works of art.
Huion Inspiroy H1060P Graphics Drawing Tablet
---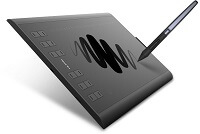 Tilt Function Battery-free Stylus
12 Customized Press Keys
8192 Levels of Pressure Sensitivity
Huion Artist Glove
Huion is one of the premier companies for drawing tablets. Drawing tablets hook into your laptop and desktop via USB to create a more cohesive drawing experience.
This drawing tablet is malleable, easy to use and even includes a great and comfortable stylus for any designer needs.
It's not too expensive either, coming in at around $66. For those who can't pay the few thousand dollars for an Apple MacBook Pro 16 inches (ca. 41 cm), this drawing tablet can prove to be the perfect drawing tool for whatever you're creating.
Apple iPad Pro
---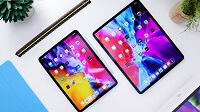 11-inch edge-to-edge Liquid Retina display with ProMotion
12MP Wide camera, 10MP Ultra Wide camera, and LiDAR Scanner
Support for Magic Keyboard, Smart Keyboard Folio, and Apple Pencil
There are quite a few different models of iPads on sale. However, this specific version of the iPad Pro has a great display size, along with a reasonable price, considering the hardware.
The Apple iPad Pro can transform into a mini laptop, drawing station, and graphic design shrine along with the right accessories. Since it has compatibility with Apple Pencil, iOS software users can use Apple's unique stylus to transfer ideas to their screens. Speaking of which…
Apple Pencil
---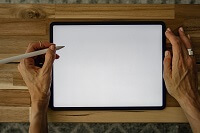 Fluid writing ability
Compatible with iPad models
No connecting or moving parts
The Apple Pencil is Apple's product to rival other styluses. With fluid writing, it honestly feels better than a pen or pencil. It's compatible right out of the box with other Apple products and makes drawing your latest graphic design creation a total breeze.
It may prove expensive, with some models costing over $100, but if you are serious about graphic design, this could be well worth the price of admission.
Essential Graphic Design Software & Resources
---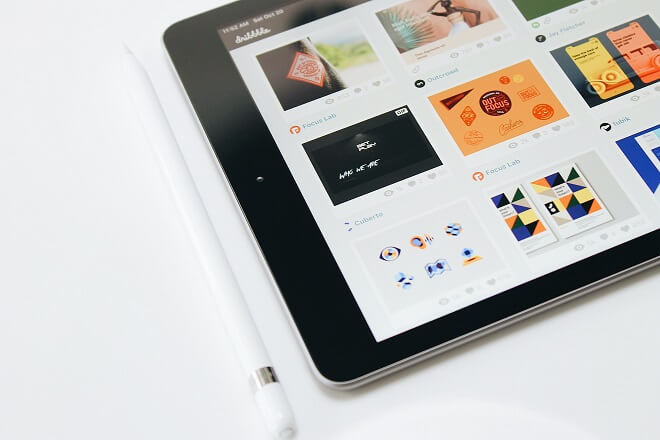 Now that you have the hardware, you need creative software to put your ideas down on (digital) canvas. These include programs and graphic design apps for PC, Mac, iPhone, iPad, Android, and more.
Procreate
---
Procreate is poised to become the king of the hill in terms of graphic design. Expect it to become one of the go-to tools for designers. Some even suggest it could dethrone Adobe Photoshop. Is that even possible? Only time will tell. Regardless, Procreate is affordable and easy to use. You can find Procreate on the Apple Store, exclusively for the iPad.
It won app of the year, and its catchy motto, 'art without limits,' is true to form. Procreate adds an impressive artistic arsenal to your graphic design toolkit. With pencil filters, gradient maps, SwatchDrop, and great ease of access, it's the app to watch out for.
---
It's one of my deeply held beliefs that there is nothing like a great font. MyFonts.com has been a fantastic resource for graphic designers for years. While more of a resource, pairing MyFonts.com with a program like Photoshop or Illustrator is an excellent way to enhance your projects.
They have a massive collection of different fonts to help you nail exactly what you aim to achieve in your design goals.
You can even use its WhatTheFont tool to discover a font's name that you have seen but don't know the name or origin. Now that's helpful.
Adobe Illustrator
---
Adobe is one of the leading companies that offer comprehensive design suites for nearly any artistic project. Whether you are designing a company's logo, creating graphic elements for video games, or drawing a webcomic, Adobe is at the forefront of nearly every artist's mind.
Adobe Illustrator can be boiled down to its main strengths: fonts, logos, and graphics. If you aren't keen on using Photoshop, Illustrator is your best bet. However, we recommend using both in tandem with one another. It's the perfect mix of editing and graphics design.
With that in mind, the next best thing to Adobe Illustrator is…
Adobe Photoshop
---
Yep, you knew it was coming. Adobe Photoshop is the undisputed king of photo editing and manipulation (until something like Procreate comes around).
Over the years, Photoshop has become a graphic designer's best and most potent artistic weapon.
Photoshop offers 2D and 3D art design, video editing tools, and in-depth image editing and rendering. If you know Photoshop, you are well on your way to becoming a graphic design master.
Home Office
---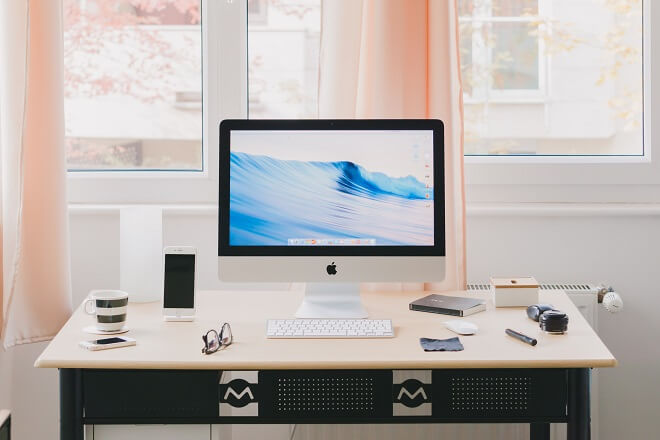 A good computer setup and a good environment
---
Yep, you heard right. One of the best graphic design tools is a good computer setup. Sure, you can design to your heart's content on a rinky-dink laptop in a cramped studio apartment. But to truly get those creative juices flowing, you need the perfect environment and setup.
This varies from artist to artist, so dual monitors might be just the ticket for some graphic designers but not ideal for others. Likewise, maybe a cramped studio apartment is perfect for someone's inspiration.
It all depends on what works best for you.
Explore your surroundings, examine your hardware. Do these aspects serve your artistic interests? If the answer is yes, then perfect. If the answer is no, it's time to possibly change your environment or upgrade your hardware and software.
Make Work Fun
---
Another Great tip for partaking in detailed artistic work: make sure your digital work is fun. If possible, don't push yourself too hard: you don't want to squander your artistic abilities because you are too stressed.
When engaged in both lucrative and fun work, graphic design can be a total blast. It's all about a work/life balance that works for you and your schedule.
A Good Mouse
---
It may seem like a no brainer, but having a good mouse is crucial to helping you complete great works of art. If you don't want to use a drawing tablet's stylus, using a fantastic mouse is your next best option.
Make sure it's a comfortable mouse. This probably means that you will have to spend a few extra dollars for a good one. However, it's a worthwhile investment that we thoroughly recommend.
A Good Chair
---
Sit up straight!
You definitely need a chair with generous back and lumbar support. The last thing you need is troublesome back pain when attempting to create your magnum opus. As with a good mouse, you absolutely need a good and comfortable chair, especially if this turns into a full-time gig.
The Final Word
---
Are these graphic design tools worth it? Absolutely. While some may rack up a high dollar amount, the financial risk is well worth the reward. We recommend starting out with the Huion drawing tablet if you are just beginning your photo editing or graphic design career.
Expect this list of graphic design tools to grow day by day as talented software designers and artists create more. Luckily the tools on the list can assist you in beefing up your graphic design portfolio.
Whether it is an app like Canva or Procreate, Adobe Photoshop or Illustrator, there has never been a better time to check out the absolute best tools for graphic designers.