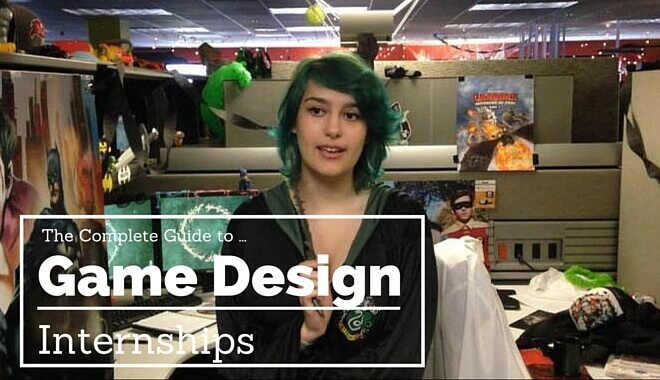 What are Game Design Internships?
---
Game design internships are not only a way to learn new skills and get a taste of the career you might want, they also serve as valuable career tools to help you get your first job when you graduate from your game design program.
Most internships last over the course of a summer break, but some can last up to a year if you choose to take time away from your studies to complete them.
Some are paid whereas others are not, so it's important to double-check the terms of the internship before taking it.
What you will do during your internship will vary depending on:
The company and their size,
The projects they are working on
And other factors
Most interns will start by learning about the company and their projects, as well as the technologies the company uses to deliver their games, before beginning work on facets of a project for release.
Again, the amount of work that you contribute will depend on both the size of the company and your relative skill level, but most interns will find their names on the credits of the game once it gets to release!
Some interns may even find they are offered a permanent position at the end of their college degree or other education.
: The Essential Guide to Becoming a Game Designer (45 pages).