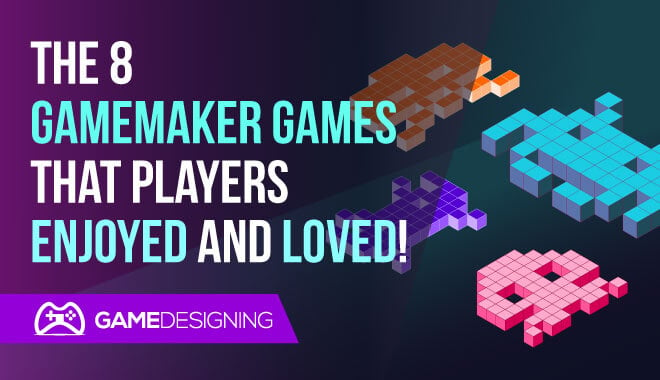 We are always on the hunt for some of the best gaming engines around that balance ease of access, quality, and more. So when we came across GameMaker Studio 2, we had to do a deep dive into the games that were created with the engine.
To quickly sum it up, GameMaker Studio 2 is a game engine that utilizes its own coding language, named GameMaker Language, or GML, to introduce players to game creating. It works well and has become a rising star in the game development world.
Knowing this, let's kick things off by looking at some of the most noteworthy games made with GameMaker. Oh, and keep your wallets handy… something tells me you're going to be browsing Steam in the VERY near future…
GameMaker Titles That Have Made It Big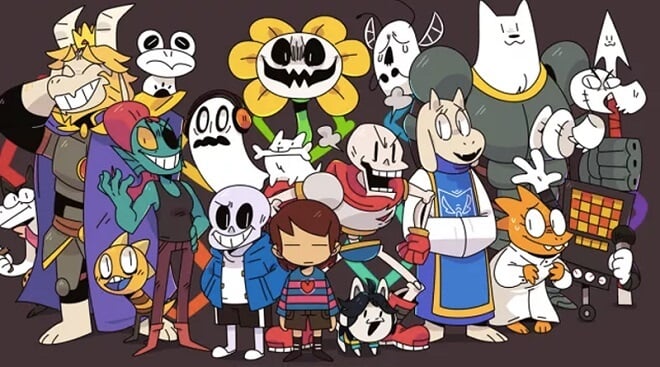 There are actually quite a few titles that have hit the big time, transformed from underlying code in GML to your computer and TV screens on multiple platforms. Let's look at some of the more noteworthy titles that broke through obscurity.
Undertale
---
This is easily the most widely praised out of the GameMaker-created titles. What more can be said of one of the most beloved indie RPG titles created in the past decade?
Undertale is a fantastic and retro-style RPG where you meet colorful characters, decide to fight them or not, and advance the fascinating and funny story along. It was developed and published by Toby Fox and can be found on Microsoft Windows, OS X, Linux, PlayStation 4, PlayStation Vita, and the Nintendo Switch.
Undertale is unique in that you literally DO NOT have to fight anyone. That's right, an RPG game in which you can bypass combat entirely. This means you can talk down your opponents, make friends with them, and more.
It creates an interesting dynamic where you need to choose your combat situations wisely. It has spawned the popular character, Sans, the grinning skeleton which the player meets during the course of the game.
Hotline Miami and Hotline Miami 2: Wrong Number
---
I have so much to say about these two games. Along with being created in GameMaker, these two titles have filled my days and nights with fast, frantic, (and sometimes aggravating) gameplay that has kept me coming back for more.
You play the part of a nameless protagonist who receives mysterious messages through his phone, making him kill Russian mobsters. Sounds insane, right? It's because it is, but it's also a lot of fun.
The top-down retro-style game was developed by Dennaton Games. It has a sleek, stylish, and aesthetically pleasing 1980s visual motif that'll make you want to hop in a DeLorean, crank up some techno, and put on your favorite pair of white Adidas.
The games combine action combat with an almost puzzle-like quality. You need to make your way through stages of enemies, but your character usually only takes one hit to get downed, so you need to be strategic in how you tackle different floors of Russian baddies.
You can find these titles on Microsoft Windows, OS X, Linux, PlayStation 3, PlayStation 4, PlayStation Vita, Android, Nintendo Switch, Xbox One.

Shovel Knight
---
Shovel Knight is an immensely popular 2D side-scrolling game developed by Yacht Club Games in 2014. It has garnered tons of praise for its retro style of sidescrollers, reminding gamers of the days of Castlevania and Ghosts 'n Goblins.
You can find it on Amazon Fire TV, Microsoft Windows, Nintendo 3DS, Nintendo Switch, OS X, Linux, PlayStation 3, PlayStation 4, PlayStation Vita, Wii U, and Xbox One.
Shovel Knight has players sidescrolling, fighting against members of the Order of No Quarter. The titular Shovel Knight himself uses his shovel as a weapon, a treasure digging tool, and other unique and fascinating uses.
In retro game fashion, the player is tasked with making their way to the end of the stage by moving all the way to the right of the screen, defeating baddies, and, most importantly, collecting treasure with their shovel.
Hyperlight Drifter
---
Released in 2016 by Heart Machine, a small team of developers led by Alex Preston, Hyperlight Drifter is a sleek, neon, fantasy RPG that has become a fan favorite on consoles everywhere.
You can find Hyperlight Drifter on Linux, Microsoft Windows, OS X, PlayStation 4, Xbox One, Nintendo Switch, iOS
Hyperlight Drifter is evocative of the fantastic The Legend of Zelda: A Link to the Past, and shares many of its 2D, top-down assets with that celebrated title. Great combat with a light sword, unique and captivating visuals, and more have made Hyperlight Drifter a favorite, earning high accolades and scores from The Escapist, Eurogamer, Game Informer, and GameSpot.
Katana Zero
---
This one is just totally badass. Katana Zero is a pixel platformer developed by Askiisoft that combines so much to love about the action genre. You have katanas, slicing, dicing, blood, and instant death upon getting hit. You play the part of Subject Zero, making your way across the neo-noir city of New Mecca.
The game contains stylish action that reminds me of a mix of the John Wick movies and Ninja Gaiden, but it also has some fascinating and fantastic storytelling methods. It deals with things like childhood PTSD and ethics.
Story aside, this game runs like a dream, and you will be slicing your way through the future landscape in no time. You can find Katana Zero on Microsoft Windows, macOS, and the Nintendo Switch. Oh, one more thing: you can DEFLECT BULLETS with a SWORD.
That's all, carry on.
The Best GameMaker Games on Steam
---
Without a doubt, Hotline Miami, Undertale, Shovel Knight, and Hyperlight Drifter are the best GameMaker games available on Steam, bar none. Let's look at some of the scores some of these titles received on Steam if we want to break it down further.
The people have spoken! GameMaker Studio is a valuable tool in the hands of the right game developers to crank out some titles that will be loved for decades from now.
What Kinds of Games Can Be Made?
---
You can make tons of different games using the engine. You are only limited by your own creative limitations. I find that famous games made using GameMaker Studio have been firmly planted in genres we are all familiar with, yet have an incredibly unique and loveable quality to them to set them apart from not only genre titles, but create their own sub-genre.
How do you even begin to classify Undertale? Yes, it's a turn-based RPG, but it's also so much more than that. There's nuance to nearly every title, and I think that's something valuable to keep in mind.
Can You Sell Games Made with GameMaker?
---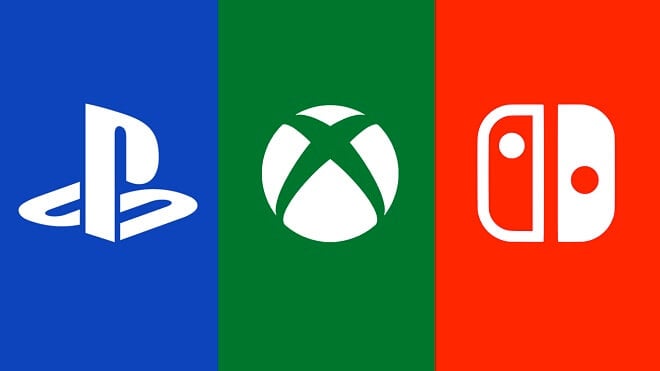 Yes! And it seems to be even easier to do since GameMaker Studio supports compatibility with a vast list of systems and operating systems:
Microsoft Windows
macOS
Ubuntu
HTML5
Android iOS
Amazon Fire TV
Android TV
Universal Windows Platform
PlayStation 4, and
Xbox One
You can also sell your game on Steam for easy access for every PC user. Making a distributing your game is actually a super simple process. After you are finished with your game, you can upload it to websites and give it to other people.
Everything is free, granted that the things you have used in your games are yours and yours alone. The last thing you want is to be plagiarizing while you're trying to make your dream game!
2D or 3D?
2D
---
This is where GameMaker Studio shines. It's first and foremost a 2D game engine. There are 3D elements (we'll get to that) and added all together, we can create fantastic creative projects.
The 2D Dilemma
---
The dilemma we're faced with GameMaker Studio is that, while you can absolutely create both 2D and 3D games using the engine, GameMaker is leaps and bounds better at creating 2D games over 3D games.
It's just the way it is.
Not that it's impossible at all, the tools and ease of use in which the engine tackles both 3D and 2D are different. The 3D in GameMaker Studio is based more on effects and strict visuals, not more in-depth aspects of gameplay.
Along with these restrictions, it may be markedly more difficult to code in 3D using GML. This depends, of course, on your proficiency with the language, but it may be a lot to handle from a beginner's perspective.
In fact, many engine users have a stickling complaint who wish to harness the engine's full power to create addictive 3D Games.
Game Mechanics
---
2D (and 3D-but-2D) fighting games:
GameMaker Studio can be a fantastic 2d fighting game maker if that's what you're looking for.
Are you a fan of the old SNK fighting games?
How about all of the insane iterations of the Street Fighter franchise?
GameMaker is able to help you create 2D fighting games easily. You can also then add 3D effects, like particle effects and special moves, to emphasize and add style to your game.
3D
---
Can you make 3d games in Game Maker?
Yes and no.
Along with 2D games, you can make 3D games in GameMaker Studio 2. However, keep in mind that this feeds back into our' 2D Dilemma,' in that GameMaker Studio probably shouldn't be your first choice of 3D creation.
It's not bad, but it's just not as optimized as the 2D creation is. The 3D in the 3D creation is more about 3D effects, not actual, fully realized gameplay. Take this example from the engine's official reference page:
"GameMaker: Studio is primarily a program meant for making 2D (2-dimensional) and isometric games, but there is the functionality to create 3D (3-dimensional) graphics and use 3D effects if you wish. Before you start with this though there are a few things you should understand:

The 3D functionality in GameMaker is limited to the graphics part. There is no support for other 3D functionality.

Once you start using 3D graphics, you might get problems with other aspects of GameMaker if you are not used to working with 3D. Things like views, depth ordering, etc… require you to have a sound understanding of how GameMaker: Studio works and how to code 3D in general."
Tutorials
---
To get a better idea of where and how to start with GameMaker Studio 2, we found a few fantastic little tutorials for you to peruse at your leisure. These videos are by detailed and thorough GameMaker users that will guide you in the right direction. Plus, seeing it in action rather than taking MY word for it definitely helps!

Mobile Games
Using GameMaker to Create Mobile Games
---
Yes! GameMaker Studio 2 is excellent for little mobile titles to win over an audience and have them playing during class or when they should be studying…err..wait nevermind. They're good! That's my point.
List of Hit Mobile Games Made in GMS
---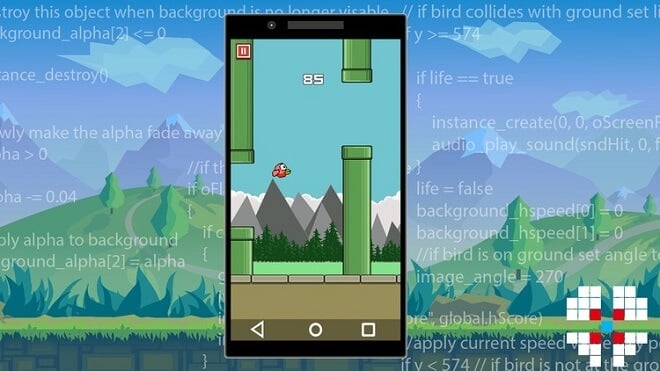 While Steam seems to have the lion's share of great games, mobile is no stranger to addictive and award-winning titles. Let's take a look.
Sudoku Scramble
---
What can I say that hasn't already been said by millions over the world about Sudoku? It's the extremely popular math and logic brain buster that has you filling out columns so that each one contains the digits 1-9.
If you've never played Sudoku, (first off, what rock have you been living under?!), you need to check out this fresh little version of it, brought to you by 81 Monkeys, the development team. You'll be wracking your brain in no time, and more importantly, you'll be comparing scores on the Sudoku leaderboards with friends and family.
Bubbles the Cat
---
Fans of sidescrollers, rejoice. Bubbles the Cat, developed by Team Cats and Bears, is actually a total badass, fast-paced side-scrolling adventure, despite what the name may make you think!
There are 125 levels of platforming goodness where you direct Bubbles the Cat using, you guessed it, bubbles, to make it to the end. It's smooth and has a great art style.
Downwell
---
We all like to explore for treasure, right? Of course! That's why Downwell is such a slam dunk.
Although this search for treasure can get a little hectic. The player is thrown downward at a fast pace to destroy the enemy, dodge obstacles, and of course, secure some sweet, sweet treasure. It's reminiscent of Super Meat Boy in its helter-skelter manner, but it works so well.
Like many other great titles, it's a callback to the retro days of gaming by being pixelated and straightforward. It works so well and runs like a dream. Now start finding that treasure! Just watch out for the ghoulish creatures guarding it…
Mobile Game Development
---
Understand how to set up & use In-App Purchases (IAP), in-game ads, & leaderboards:
Knowing how to set up in-app purchases, game ads, and leaderboards will be crucial to your success with the mobile capabilities of GameMaker Studio. While you can theoretically make a profit with your game alone by charging for it on the marketplace, having ads and IAP's will make your life a lot easier.
Also, leaderboards!
When we play online games, we always want to see who we're doing better than, who we need to beat, and what we need to be doing better to get a leg up. Leaderboards offer that added element to your game that can keep friends battling each other for the top score. Knowing the ins and outs of these aspects can make your creative process more profitable and more satisfying.
Create Mobile Games with Gamemaker Studio
---
Understand how to create and code your own games using Gamemaker Studio's built-in scripting language GML:
As you have probably seen before, GameMaker Studio 2 forgoes the use of languages like Python and SQL. Instead, it opts for its own programming language, based on the C-like languages (C++, C#). This language is called the GameMaker Language, or GML for short.
Luckily for newer users and rookie programmers alike, GML is straightforward to learn compared to some programming languages. I repeat you do NOT need to have taken computer science classes or spent all night messing around with coding (although it certainly helps).
We hope that this guide for your GameMaker Studio 2 journey helps you along with creating a game. As you can plainly see, GameMaker Studio 2 isn't some one-trick pony. It has a lot of tricks up its sleeves, and this is only scratching the surface.