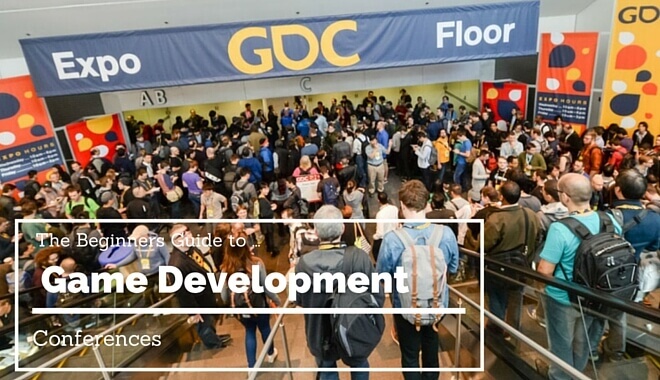 Game conventions have only been growing in popularity as games have become a ubiquitous feature on our media landscape. Gathering in a shared location with other superfans of a particular game or genre of game can be a rewarding and valuable experience for many.
There are a ton of video game conventions out there. Here are the top 7 video game conventions to look forward to every year.
Top Video Game Conventions
E3 – Electronic Entertainment Expo
---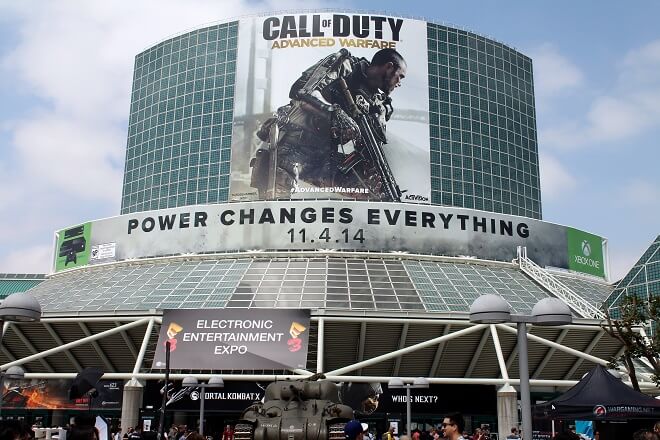 Where: Los Angeles, California, United States
When: Every June
Ticket Price: $100-$250
E3 is the cream of the crop, perhaps one of the most famous video game conventions ever. It's where all of the major studios, brands, and companies converge to unveil their latest and upcoming projects. Held every year in Los Angeles, California, gamers, and fans can expect to see awe-inspiring things from their favorite studios when June rolls around.
Blizzcon
---
Where: Anaheim, California, United States
When: TBD, usually November
Ticket Price: $199
Since 2005, Blizzard, the iconic developers of games like Diablo and StarCraft have been holding their video game convention every year in Anaheim, California.
Like E3, Blizzcon offers fans and attendees exclusive views, announcements, and chances to play upcoming titles from Blizzard. This is a must for any fan of World of Warcraft, Hearthstone, and other titles.
Along with gaming goodness, Blizzcon hosts several famous musicians to close out the convention. Acts like the Foo Fighters, Ozzy Osbourne, and Metallica have all been attendance. The $199 ticket price includes a goody bag too!
PAX – Penny Arcade Expo
---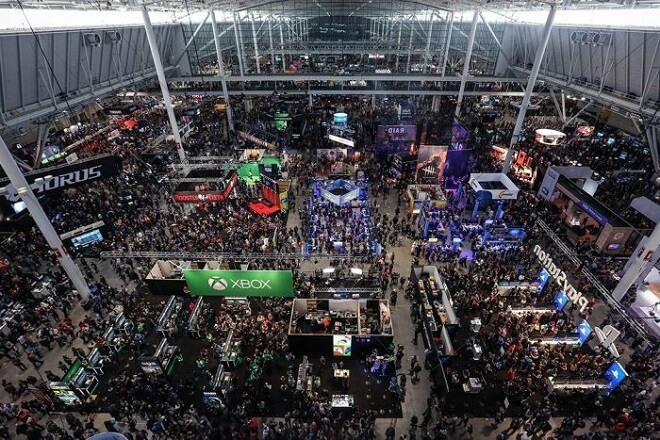 Where: Varies, usually West Coast United States
When: Varies, usually summer
Ticket Price: ~$90
PAX is a gaming convention organized and held by Jerry Holkins and Mike Krahulik, the talented artists of the popular webcomic, Penny Arcade. PAX is all about the gamers.
Where video game conventions like E3 shine a light on the titans of the industry, PAX does its best to integrate both player and developer into one comprehensive experience. This includes giant LAN parties, keynote speakers from the video game industry, and gaming tournaments.
They wanted a convention exclusively for games, and since 2004, they have created one of the most prestigious and popular video game conventions today.
Tokyo Game Show – TGS
---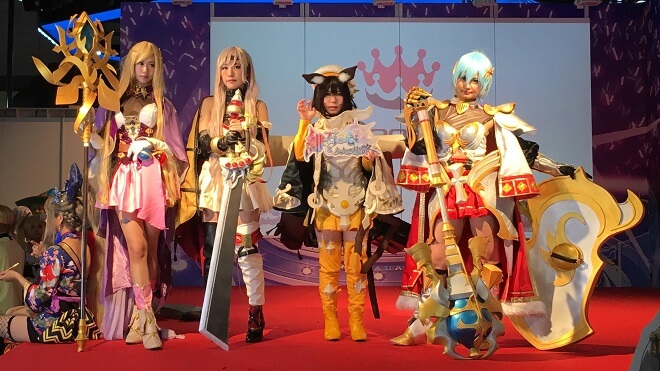 Where: Chiba, Japan
When: September
Ticket Price: ¥1,200 = ~$11 USD
Tokyo Game Show exclusively focuses on Japanese games. Here is where gamers from all over the world can play new systems, games, and get sneak peeks at anticipated projects.
What sets it apart from many video game conventions is the sheer scope of what is available to a visitor. There are:
eSport area
indie game area
VR
AR
an event stage
shopping areas
family game park
business areas; and
a large exhibition area where most of the magic happens.
It's almost like a mini-city within Chiba itself.
If you're an American traveling abroad for this convention, ticket prices are as low as they come. They even offer discounts on senior citizens and allow children free of charge.
Eurogamer Expo (EGX)
---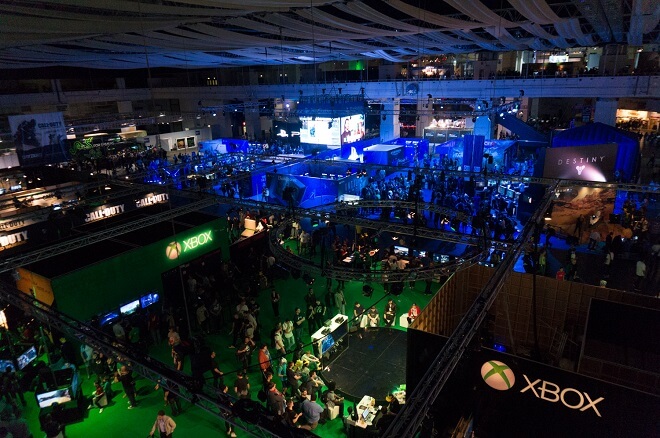 Where: Various cities in the UK and sometimes Germany
When: TBD
Ticket Price: Multi Day Tickets—£46.00, single-day tickets—£20.00
There is no doubt that EGX could be one of Europe's biggest video game conventions. Held in various United Kingdom Cities every year, EGX pulls in massive attendances each year, with 2017's pulling in over 80,000 people.
There's all the good stuff you'd expect at a con: cosplay, eSports, new game information and previews, industry insiders, and chances for gamers to rub shoulders with colossal game developers.
EGX also throws a spinoff convention, called EGX Rezzed, which focuses primarily on indie video games.
The Game Awards
---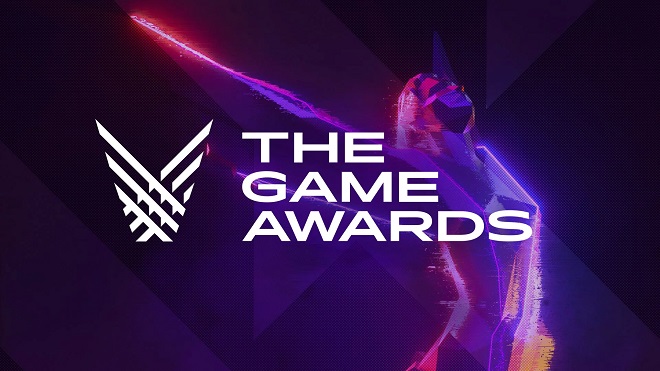 Where: Los Angeles, California, United States
When: December
Ticket Price: Various, limited quantities
The Game Awards is the closest us gamers will have to the Oscars.
The Game Awards started back in 2014 and have been crowning the best and the brightest that the industry has to offer. It's hosted by games journalist Geoff Keighley, who initially hosted the Spike Video Game Awards, which ran from 2003-2013.
The most recent winners have been games like Sekiro: Shadows Die Twice, God of War, and The Legend of Zelda: Breath of the Wild for the game of the year.
The voting jury is made up of 80 leading media outlets like Game Informer, Giant Bomb, and GameSpot.
QuakeCon
---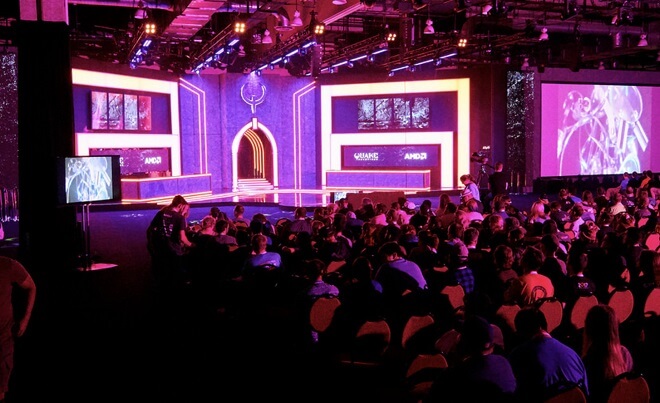 Where: Dallas, Texas, United States
When: Summer
Ticket Price: Ranges from Free—$400
QuakeCon is another one of those video game conventions put on by an industry powerhouse: ZeniMax media. You may recognize them better as publishers of games like Doom and, you guessed it, Quake.
Run primarily by volunteers, this game convention includes free general admission, something many other video game conventions lack. This free admission allows you to see keynote addresses and the exhibition area.
What would QuakeCon be without stiff competition? There are tournaments and duels taking place in all of the id Software games, all overseen by professionals like game industry veteran, John Carmack.
Game Developers Conference
Conferences, Expos, and fairs! Oh my! We had you pegged as Wizard of Oz fans, and now we know it's true. Ok, down to business.
There are hundreds of game-related expos and conferences happening all over the world. Where do you even start?
Luckily, a lot of these conferences are niched. Usually, the title of the conference will tell you exactly what to expect.
This is good because you don't want to waste your time going to events that you won't benefit from.
Through this article-guide hybrid, we'll review the king of game development conferences, and give you an idea of how to find other conferences and events from which you could pull some real value.
Without further ado…
The GDC
---
There is one mecha-conference for game developers. This conference is called…brace yourself…the Game Developers Conference. Impressive title, yes? It just had its 30th run in San Francisco in March of 2016.
The GDC holds annual international events too. Historically there is one held in Europe and one in China as well.
This event has been going on for a long time, so the showrunners have years of experience running the conference; they haven't wasted it.
There are learning opportunities, exhibitions, independent game competitions, and award ceremonies. Pretty much anything you would want at a conference like this is there.
The beginning of the conference usually has several all-day workshops. Registered participants spend a day entrenched in these in-depth tutorials.
These teaching opportunities usually span a wide range of topics, covering everything from game design (who saw that coming?) to business management.
In addition to the hands-on offerings, the GDC hosts summits as well. These expert panels also run the gambit of game industry topics.
There have been summits focused on game design education, which are good for aspiring students and faculty alike.
The educational summit this year (2016) focused on the teaching aspect. It provided those who attended with "new experimental and inventive educational approaches" to game design education, according to the GDC website.
There are other summits too, for game developers operating outside of the education sphere. The AI summit, for example, featured some top names in AI programming.
The Free 2 Play summit discussed the recent explosion in popularity of the F2P model and discussed why it worked as well as it did for some games across all platforms.
This year there was a special focus on virtual and augmented reality, featuring people on the game side and the cinematic side of this new technology.
One of the highlighted game-track sessions was "building 3-Dimensional UI for Virtual Reality." Who wouldn't want to take a look at what's happening with that?
The conference, of course, has its fair share of industry speakers, participating both in summits and giving separate presentations.
The Game Developer's Choice Awards affords members of the community the opportunity to recognize their peers (or be recognized by their peers) for their contributions in the digital game industry.
It's a cool exercise to see industry professionals from all over the world submitting votes for games they think should win awards across 13 categories.
You need to register in order to participate in the Game Developer's Convention. You can register here.
It can be a little pricey, especially if you're on a student budget, but it's definitely worth your time to get there at least once. This is pretty much the game developer's conference.
It's loaded with people from everywhere in the industry, and they're there to teach you their best practices and discuss all kinds of game design concepts with you.
A conference that attracts as many top minds in the field as the GDC does is certainly worth your time and money.
Finding the Right Conference for You
---
While the GDC is arguably the biggest game developers conference, it is by no means the only one. Just take a look over at Gameconfs.com.
They keep their homepage updated with all the events happening around the world for the current week.
You can also search by country or continent to see what events have already happened this year, and what events you have to look forward to in the coming months.
There's no doubt that you've heard of E3. It is probably the most popular expo for gamers, and it's typically when game studios will make their biggest announcements for upcoming projects and hit titles.
From a developer standpoint, E3 isn't the most beneficial event to attend. This is because of the target audience.
It isn't specifically for game developers like the GDC is. Instead, it's really geared towards the end-user and consumer gamers.
Of course, if you have the opportunity to attend E3 from a presentation standpoint (i.e. you've developed a sweet indie game with your A-team dev pals) then it's definitely worth attending and presenting (congrats, by the way. That's awesome!).
So many game-oriented events exist, and more are being created all the time. There are many events geared around specific niches or elements of game design.
There's a UX summit, for example. This takes place in North Carolina in May and deals with user experience in games and apps on the current market.
There are other events that don't deal with game design topics but instead deal specifically with scripting code with specific programs.
C++Now is another conference taking place in May that explores all things C++. Those are two very different events, both occurring within a few weeks of each other.
Chances are, there's a conference or a summit based on what you want to specialize in.
Use that game conference search tool to get a feel for all the events out there.
These events have some highly experienced game design professionals in attendance. It's a great way to pick up new techniques and stay on the vanguard of game development.
Never stopping your education and growth is like keeping your blade sharp. It'll give you a real edge in the game developing industry. You never know who you'll meet or what you'll learn until you go!