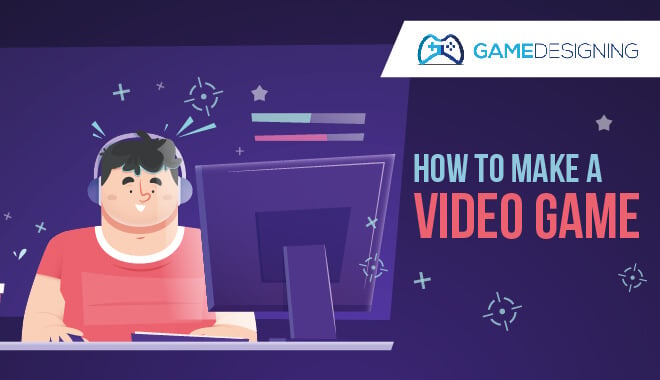 Video games have come a long way since their humble arcade beginnings back in the 70s.
Gone are the days when games were played only by few computer geeks.
Nowadays, the market value of the video gaming industry is worth $155 billion (2020), with over 2,5 billion players worldwide, 2,000 game development studios, and thousands of new games being released each year.
What's more, all these numbers are only going to grow in the future.
In other words, now is the right time to become a game developer. The money involved is tremendous, and the whole process of creating a video game from scratch is incredibly rewarding. However, even though it does sound like a dream job description (especially for gamers), entering the industry is not a walk in the park.
With a population of over 26 million game developers, the competition is fierce, and you have to be really talented to become successful. On the other hand, with the number of platforms and different types of games, there are many possibilities for you to take advantage of.
The only thing is – you need to know how to start on the right foot. And to help you make the first step towards game development, we've prepared the following guide.
Below, you'll find all the information on how to create your first game, including the programming language to use, different game engines, and additional skills.
Sure, it probably won't be the next Witcher 3 or The Last of Us, but every developer has to start somewhere, right?
Short Introduction to Game Development
Before we jump to the main part of the article, there are some things we'd like to clarify. Let us start by explaining the basic idea of game development. In a nutshell, one can describe developing as the overall process of creating a video game.
It consists of many minor elements, including story writing, characters, audio, lighting, programming, etc.
What we want to emphasize here is that game development is not game design. As mentioned, the first relates to the full process of game creation. The latter, on the other hand, refers only to the artistic design of a video game.
A designer decides what a game should include, how it should react to various conditions. In contrast, developers work mostly on the game's technical aspects, writing in programming code to ensure the game works as it should.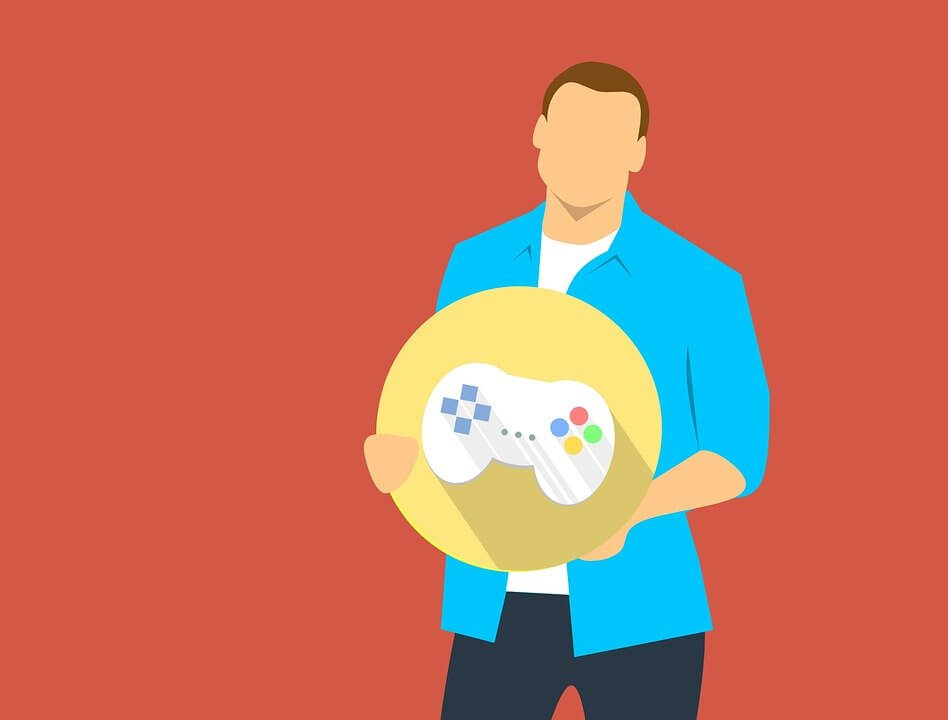 How to Make a Video Game: Development Cycle
If you're seriously thinking about starting your game development career, you need to keep in mind that making games is not a cakewalk, and you should prepare for a lot of sleepless nights. To keep things more organized, we recommend sticking to a good old development cycle many renowned developers follow to work more efficiently.
That being said, you can divide the project into six stages:
Thinking of an idea: Get started by developing a general idea of what type of game you want to make and what it should be about.
Designing: Put your initial ideas into practice, create the necessary documents, and formulate the game's art style, levels, system, etc.
Game-making phase: This is the moment where you start coding to make the game work as you want it to.
Testing: Once you finish your first version of the game, test it to see if it needs further development (spoiler alert, it will).
Finalizing: If you believe your game is ready, polish it to the final version.
Publishing and marketing: The last thing to do is publishing your game and ensuring the world knows about it.
We'll cover these steps more extensively below:
1. Thinking of an Idea and Doing Research
Everything starts with an idea. To create your video game, you need to have a clear vision of what you want it to be about and how it should work and look, what features it should have, its gameplay, etc. What's more, you should also decide on the kind of game you want to make and the platforms it should be available to play at. Thinking about it will help you create your project's outline and pick the right tools.
When it comes to that, you can pick from multiple types of games, including:
2D: Provided by most game engines, 2D games are the easiest to create, making them a perfect choice for every beginning game maker.
3D: The next step an aspiring developer can make, 3D games are a bit more complicated to develop than 2D ones. They open entirely new possibilities, though.
Mobile games: With the rise of smartphones, developing a mobile game is the best way to get to a wider audience. They are relatively simple to develop too.
Virtual Reality: VR provides players with an unbelievable experience. Such games are challenging to develop, though, and virtual reality technology itself is still far from perfect.
A good practice is also to think about a core mechanic and keep developing your new game around it. That way, you'll focus on bringing the best possible experience to a player, which, let's not forget about it, should be the primary goal of every game creator.
2. Designing the Game
Once you get your general idea of how you want your video game to look like, it's time to start designing it. To help you keep track of your progress and ideas, we recommend creating a dedicated game design document, especially if you're working in a team. Keep the whole layout of your project and start designing your video game accordingly, including storyline, storyboard, and level design.
Being organized might not automatically make your game better and more fun (that's your gig), but it will certainly help you throughout the process.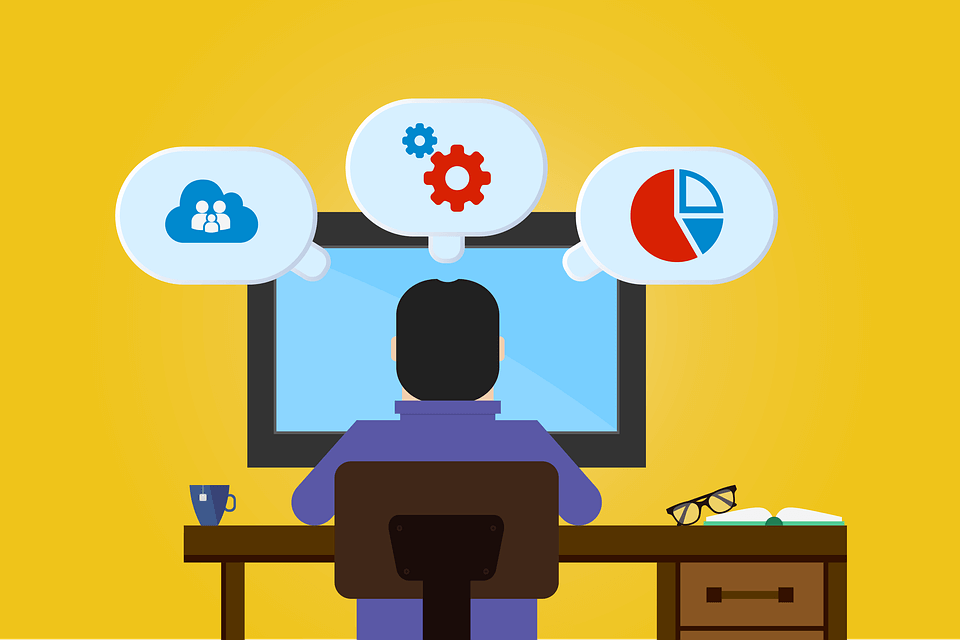 3. Making the Game
After creating your plan and designing your title, you can move to the main and most complex part of your work – making the actual game. For that, though, you need two things – game engine and programming code. As mentioned, you should decide on the type of game you wish to make. That's why it's crucial to consider what you wish to create as soon as possible. That way, you'll have enough time to learn the language you'll have to write in it and pick the right software.
The type of engine and programming language will have a massive impact on your game, so it's vital to consider your options thoroughly. Additionally, you might consider downloading a dedicated program if you don't know how to code; more on that below.
3.1 Downloading the Right Game Development Software
As mentioned, you don't have to be a programming guru to make a video game. Moreover, you don't even need to know how to code at all! There are numerous "drag and drop" programs available you can use to develop a game.
When using such software, all you need to do is insert your character design, storyline, level design, visual features, rewards, etc., into the platform, and it will do all the magic by writing the code for you.
The list of programs we recommend includes:
Quest
Quest is free-to-use software that's perfect for beginners. It's super easy to use and allows you to design games quickly and effortlessly. Of course, you won't be able to create the next Fallout with it, but it's a great program when making simplistic text-based games.
Twine
Another great platform that works best for newcomers is Twine. Again, it will allow you to create simple text-based games, helping you learn how the whole process of game creation works. A great feature coming with Twine is that it publishes to HTML, meaning you'll be able to post your game wherever you want.
Construct 2
Construct 2 is slightly more advanced than Twin or Quest. Using this software, you'll be able to develop 2D games, including mobile ones. Contrary to the first two programs, Construct 2 works on tiered payment options, allowing you to purchase a license best suited to your needs.
Stencyl
Stencyl works similar to Construct 2. It allows you to make 2D games for Windows, Linux, or Mac, although its primary goal is to develop mobile games. It also utilizes subscriptions, but it doesn't come with as many account options as the previous software.
3.2 Deciding on a Game Engine
A game engine can be described as a piece of software used by developers to make games. It works as a platform that allows game creators to structure their games, build levels, assign logic to the characters and surroundings, and more. Generally speaking, you can't make a game without using a game engine.
Most game engines will provide you with the following features:
Input
Rendering
Physics
Collision detection
Scripting
Artificial Intelligence
And more…
The only question is – how to pick the right one? For that, you need to consider various factors. For example, your preferred programming language, user interface, or the type of game you intend to make.
Let's take a quick look at the most popular game engines you can choose:
Unity
Unity is probably the most popular game engine available at the moment. It's easy to use, functional, and versatile. What's more, there are numerous online courses and resources you can learn from if you decide on using Unity. This game engine allows you to create games of all kinds, including multiplayer titles for various platforms.
Regarding programming language, Unity uses C#. However, you can use it even if you're not an expert in programming languages, as it comes with many visual scripting plugins to make the job much easier.
Godot
Godot is an open-source game engine, perfect for the development of 2D and 3D games. It's also straightforward to use, making it an excellent choice for an aspiring game creator. What's more, because Godot is open-source software, you can enjoy constant updates and fixes being added by the community.
As for the language, Godot primarily uses their customized GDScript, although it also supports C# and C++ for visual scripting.
The best thing about it, though, is that using Godot is entirely free of charge. There's no subscription you have to pay for and no hidden strings. All you need to do is download the platform and enjoy its many features.
Unreal Engine
Unreal Engine has been one of the favorite game engines in the industry since 1998. Developed by Epic Games, this software is used by the world's most renowned developers and AAA game studios. For instance, Rocksteady used Unreal Engine to develop their famous Batman: Arkham series. Is there a better recommendation?
The software itself uses C++, but it also features an integrated visual scripter, great for beginners. However, it's worth mentioning that Unreal Engine does require more advanced skills. If you have the required amount of talent, though, this engine will allow you to create an astonishing experience.
GameMaker
What attracts beginners to GameMaker is that it doesn't require any programming knowledge to use it. Instead, you "point-and-click" to make a video game, meaning the platform is much faster and easier to use than other pieces of game engine software.
Another great thing about GameMaker is that you can use it even if you've learned to code. Thanks to its features, more advanced developers can use this platform to improve their games without spending too much time on additional coding.
3.3 Choosing the Programming Language
As you already know, to create a game, you should have at least some basic understanding of how coding works. If you don't know how to code, you can always use designated game development software. This should do the trick when developing less complicated titles like simple mobile games.
However, if you want to make a much more complex game, you'll need to learn more advanced skills. That's not all, though. Depending on the game engine you intend to use and the type of game you wish to create, you'll also need to pick the right language.
When it comes to that, you can choose from several popular game programming languages, including:
Java
If you want to make an Android game, Java is the best language to pick. First of all, it works fantastic if combined with Android Studio, allowing developers to create fully customized games. Secondly, games built using Java are easy to personalize, efficient, and fast. And lastly, Java is one of the easiest languages to learn, so you shouldn't find it troubling to understand how to code in it, even if you're a beginner.
JavaScript
Similar to Java, JavaScript also works great when making a simple mobile game or app. What's more, it's very straightforward to learn, and you don't have to be an expert to code in it. In fact, there are many online tutorials that will guide you throughout the whole coding process.
Swift
As mentioned, Java is perfect for Android games and apps. However, if your goal is to create a title designed for iOS, you'll find Swift incredibly helpful. It's a relatively new programming language, but it has quickly gained attention in the gaming industry, especially among beginners. That's because it's easy to code in, making developing games for iOS much more efficient.
The C Languages
The C languages – C, C#, and C++ – allow developers to develop more complex and advanced games. They're commonly used by the world's most renowned game creators, with most computer and console-based titles being created using one or a combination of the C languages. The only thing is, learning how to code in them is not a piece of cake. It takes a lot of time and effort to understand how the C languages work, and it's not knowledge one can get from online courses and tutorials.
4. Game Testing Phase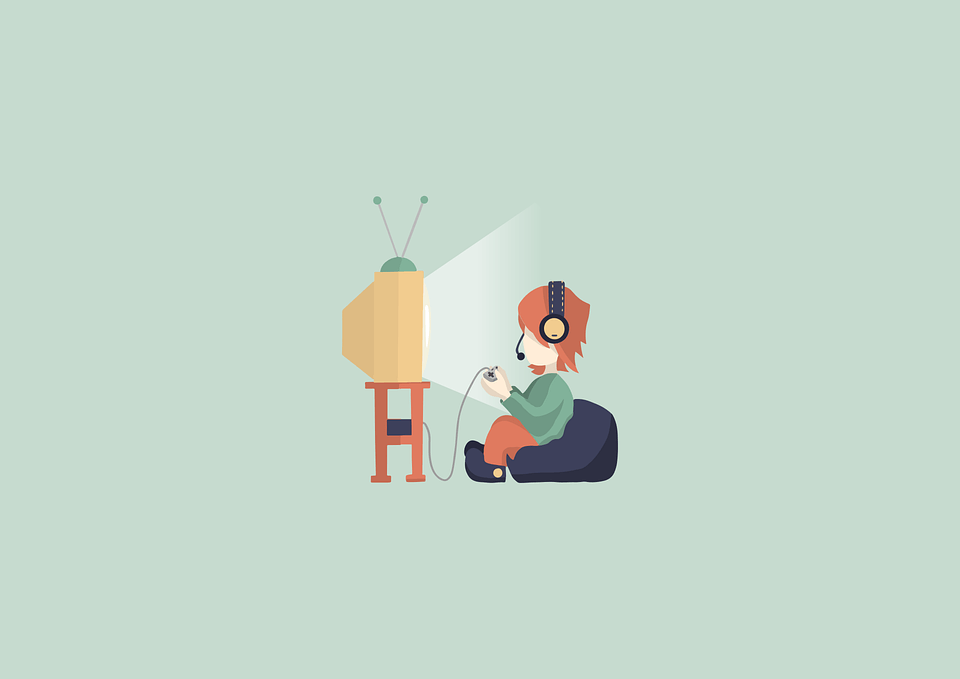 Once you finish the programming and designing process, it's time to test your game. It's a vital part of the development, as it provides you with all the information regarding your game's performance, gameplay, visuals, and overall experience. For that, you need to play the game yourself or ask someone to do it for you.
And just to clarify, don't give up if you see your game isn't performing well. It's a natural thing in the game development industry for games to go through multiple stages. In fact, it's impossible to make a flawless initial version of a video game. With that in mind, prepare yourself for a lot of testing, even if the game you create is not complex.
5. Finalizing Your Game
If you believe your game is ready to go in terms of performance, characters, storyline, etc., it's time to apply the finishing touches. In this stage, you should focus on repairing any visual bugs, polishing the whole game's artistic style, and doing some final testing.
Some developers don't take this step very seriously, as they prefer to patch the game after relating it to the public. However, considering how picky gamers are and how competitive the industry is, it's a good idea to make your initial version of the game as polished as possible.
6. Publishing & Marketing
If you've completed developing your game, it's time to give it to the public. When it comes to that, there are numerous ways to publish it. For example, if you've created a mobile game, you can easily publish it via an Apple App Store or Google Play Store. You can also create a dedicated website and allow players to download your game from there.
Now, regarding more advanced, computer or console-dedicated games, it's best to use online platforms such as Steam, Epic Games Store, PS Store, or Microsoft Store. That way, you'll be able to bring your game to a much broader audience.
You can also consider creating hard copies of your game and distribute them through various retailers or game stores. It will cost you more, though, so we recommend doing everything through online channels, especially at the beginning of your journey.
Skills to Learn
Although creating mobile video games is not as complicated as many think, more advanced games require effort and knowledge. With that in mind, learning certain skills is a must for game makers who wish to be successful in this field.
Some of them you can learn through various online courses and tutorials, but if you want to take things to the next level, you'll need to spend much more time and effort to develop certain skills.
Below, we've listed the two abilities every aspiring developer has to learn:
Computer Coding
Although there are many programs, you can use that simplify the whole process, allowing you to create a game from scratch even without programming skills, learning how to code is essential if you aspire to develop more complex games.
By understanding how coding works and knowing how to put this knowledge into practice, you'll be able to create different types of games using various game engines and software. That opens a plethora of opportunities ahead of you in terms of your game development career.
Design Skills
Coding is not everything, though. In fact, as you already know, the actual coding doesn't start until you start designing your game. That being said, learning some basic design skills will come in handy, especially if you don't intend to hire any professional designers.
When it comes to that, you can use multiple online tutorials and courses to get a general idea of how to design a simple game. For more advanced games, though, you might require seeking help from a professional.
Start Creating Games and Build Your Experience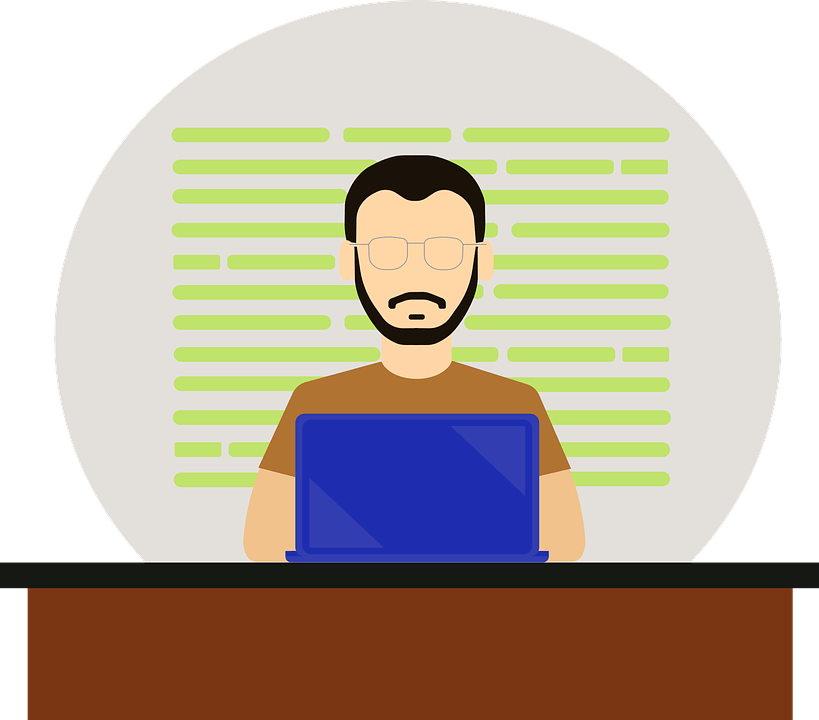 Making your first game from scratch is a lengthy and often complicated process. On the other hand, it's extremely gratifying and profitable if you do your job right. That's the catch, though. With the fierce competition in the industry, developing a game that will get the gaming community's attention is not a simple task.
However, it doesn't mean you should give up every you fail. Mastering game development takes time and effort. It's not something you can be perfect at from the beginning. The key is to create as many games as possible and learn from your mistakes. That way, you'll be able to build the necessary experience and finally make a game that will become your major breakthrough.
Our tip here would be to start small. Create an app or a mobile game to get a general idea of how the development process works. Then, make your projects more and more complex. Try out different game engines, programming languages, and development platforms. You can also learn your craft from online tutorials and courses, although it's practice that will provide you with the best results.
That being said, there's only one thing left to do – it's time to make a video game!
FAQ
Do I need to know how to code to make a video game?
If you don't know how to code, don't worry, there are many "drag and drop" programs that allow you to develop games without doing the actual coding. However, if you consider development as a serious career path, learning how to code is essential.
What are the popular game engines?
There are many game engines you can use to make video games. In general, the most popular engines are Unreal Engine, Unity, and Godot, although you can also try out such platforms as GameMaker, CryEngine, or AppGameKit. It all depends on your needs, knowledge, and the type of game you want to create.
Is game design the same thing as development?
No, it's not. Development describes the entire process of creating games, putting a specially emphasis on technical aspects and coding. In contrast, game design refers to the artistic phase of development, such as character and level design, story writing, and the overall artistic theme of the game.
Where can I learn how to make a video game?
Thanks to the internet, learning game design or development has never been easier. You can find countless guides, tutorials, or courses online that will provide you with all the information you need regarding development.
Do I need to be a gamer to get started in the gaming industry?
Not really. If you are a gifted programmer, you'll find making games relatively straightforward. However, you should ask yourself a question of whether you'll ever be successful in the field you're not really passionate about?
Most developers are people who love gaming. They know how the industry operates and what makes a game excellent. Without this knowledge, you'll find it extremely challenging to develop a fun and engaging game.