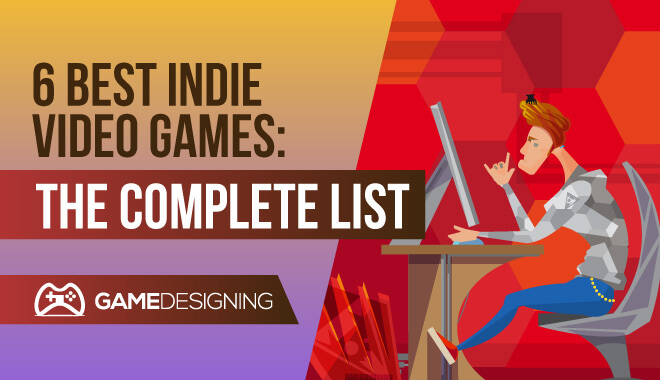 Gamers are familiar with blockbuster titles like Halo, Call of Duty, and Battlefield. How about the lesser-known titles, or those developed by indie studios without the backing of a triple-A publisher. Frankly, some of these games can be much more enjoyable than the most popular games on the market. To prove it, we're going to list the top 6 Indie games.
1. Braid
---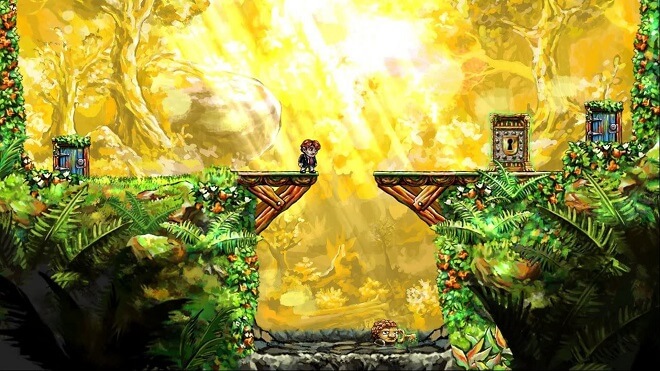 Braid is a captivating 2D side-scrolling adventure from developer Jonathan Blow and Number None studios. It was released in August 2008 and won critical acclaim.
Gameplay
The game explores serious themes in its story. Controlling the main character, Tim, as he can control time, (à la Prince of Persia: The Sands of Time), and seek out his beloved in a colorful, beautifully detailed world. It's a great puzzle game, and the mechanics of time travel make this game stand out above the rest. You're able to fix your clumsy mistakes, go back and successfully make that jump over a spike pit. Who doesn't need that?
I've spent hours in the new Tomb Raider games trying to successfully make jumps over craggy mountains. I could use a Braid mechanic! Unsurprisingly, it won many awards and has raked in an impressive $6 million as of 2015.
2. Stardew Valley
---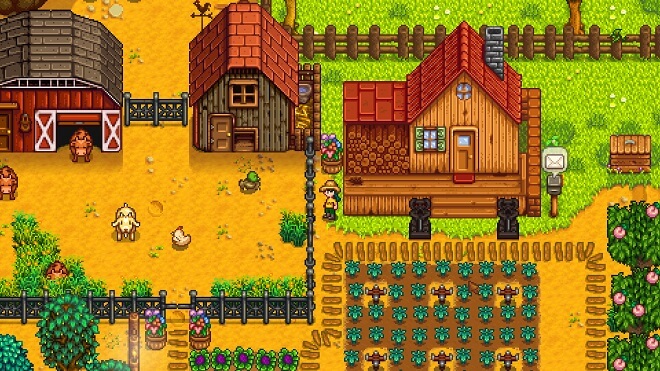 One of my favorite titles, Stardew Valley, was solely designed by Eric Barone. Yep, one guy made this world over the course of 4 years.
What I especially like about Eric Barone is his dedication to the game world. He constantly adds new assets and story elements to the game, and interacts with fans all the time, answering questions and sharing ideas. He was inspired by the popular farming simulator Harvest Moon, which comes as no surprise.
Gameplay
In it, you play as a customizable farmer who inherits their late grandfather's farm in Pelican Town, (situated in the titular Stardew Valley). The player interacts with several memorable characters, forming friendships and even romances. If the player wishes, they can completely forgo farming and spend hours in the nearby mines, fighting monsters and gathering ore to improve their farm equipment and property.
The game, so far, has been released for PC, Xbox One, PS4, Mac, Nintendo Switch, iOS, PlayStation Vita, Android, and Linux. Whew, what a mouthful. Anyway, there's no excuse not to play this casual gem of a game.
3. Starbound
---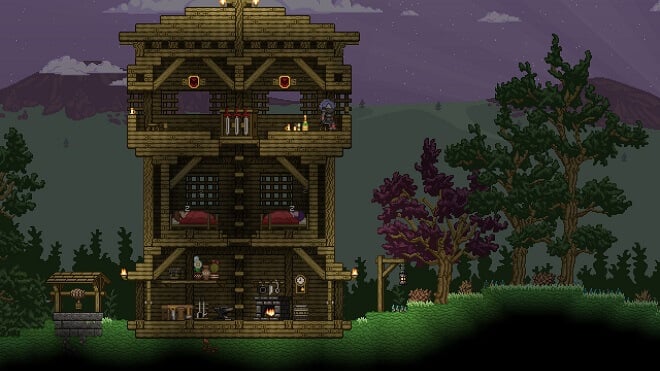 Probably even better than Stardew Valley, Starbound is a 2D platformer/action-adventure/simulator game. There are so many genres, I can barely fit them all. You can farm, fight, space travel, mine ore, build amazing structures, and more. Think of it as a crazy mash-up or Stardew Valley, Minecraft, and No Man's Sky.
It's difficult to explain; one needs to experience it to understand. But I'll try.
Gameplay
In it, you play as a customizable graduate of the Protectorate, a federation of different alien races. On the day of your graduation, disaster strikes: alien beings destroy Earth. Forced to flee into space, the player needs to fix up their ship to become space worthy. Once that is accomplished, the outer reaches of the universe are explorable. This includes unique planets: lava, frozen, desert, forest, scorched, toxic, and oceanic planets to name a few.
It was developed by a small team at Chucklefish, a British game studio.
I think I have sunk more hours into this title than anything else in my Steam library. It is extremely addicting to upgrade your ship, travel to new and exotic worlds, set up colonies, and dig to the very core of planets searching for lost treasures and ferocious alien beasts. It encourages discovery and creativity, allowing you to do an unbelievable number of things.
It was in early access for a few years and was finally released in full in 2016. I challenge anyone to boot this game up and turn it off after 10 minutes in.
You can't, pure and simple.
It won the No. 1 Indie of The Year 2013, 3 years before its final release. I think that should be a testament to its addictive, creative potential enough.
4. Hotline Miami
---

This is a truly unique title. Bloody, unforgiving, crazy, difficult, and fun. Let me lay it out for you and see if you can follow along.
Gameplay
It's 1989.
Miami.
Glitz, glamour, and neon dominate the world.
You're a nameless anti-hero who dons animal masks, (each animal mask gives the players different special abilities) and carries out brutal tasks for a council of mysterious strangers, (who may or may not be hallucinations). The player answers the telephone in their apartment, asking them to do seemingly simple tasks like delivering packages and picking up pizzas. The player is then thrown into a challenging yet addictive form of bloody gameplay where you need to use anything as a weapon to defeat Russian mobsters and gangsters.
I've never played anything like this in my life. It's hard as hell but amazingly fun. You'll spend an hour on one level trying to get past enemies. It resembles a choreographed dance, as the player must kill all enemies and get through the level with no damage to get the highest score possible.
Adrenaline-filled gameplay and a great retro art style, (designed by artist Dennis Wedin), are this game's strong points. It was developed by Dennaton Games and published by Devolver Digital in 2012.
I spent many late nights trying to beat levels in this game, and it was always worth it. I primarily chose the horse mask since it turned opening the door into a lethal weapon. I was able to pass a bunch of levels by surprising enemies by slamming a door into their faces, often turning them into bloody messes.
It's considered a cult video game. It eventually had a sequel 3 years later in the form of Hotline Miami 2: Wrong Number, which included more bloody insanity.
5. Papers, Please
---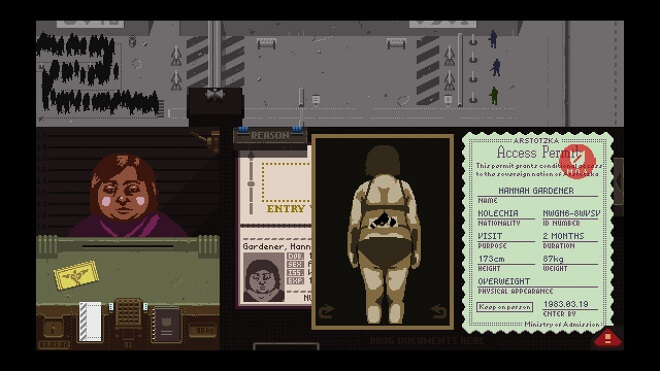 Papers, Please is a unique puzzle game in which the player takes on the role of a border guard in a fictional Eastern Bloc country. Developed by Lucas Frost, the game is strategic in that the player works a shift at the immigration office, allowing or disallowing individuals to cross the border into the fictional Arstotzka.
Frost got the inspiration for the game through his experiences in international immigration checkpoints and his inspiration through spy thrillers. You must have to be extremely detail-oriented and examine multiple aspects of peoples' identification and passports.
Gameplay
Each day, the player must examine more in-depth details of these objects, all within a tight time limit. For those who panic easily, beware! Your inability to allow an acceptable number of immigrants into the country, (or failing to stop terrorists and con artists), will affect your life outside of the immigration booth.
You live with your family and must provide the essentials like food, heat, and shelter for them. Your family is punished for your incompetence and can die for your mistakes. This raises the stakes even higher. You can choose different story aspects, like accepting bribes to let certain people in, or playing it straight and narrow, following the government's rules to the letter.
The game won a BAFTA award for strategy and simulation in 2014. A BAFTA! If you are a strategy gaming fiend, this game is a must-buy.
6. Don't Starve/Don't Starve Together
---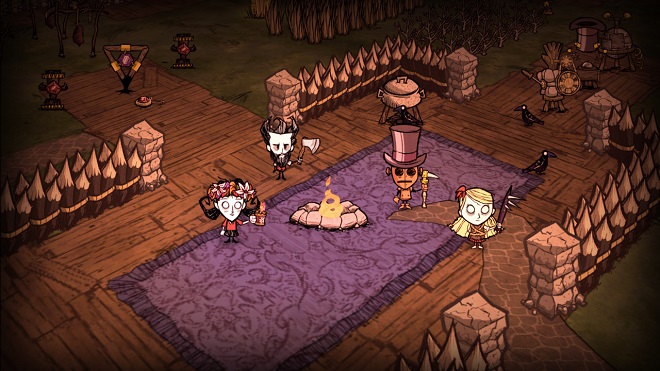 For those who want to jump right into the survival genre, the Don't Starve games are a great starting point. Don't Starve is the single-player version, and the aptly named Don't Starve Together is the co-op iteration.
Gameplay
In these games, the player or players are tasked with surviving. You can do this in several ways: scavenging for food and supplies, building shelter, and defending yourself with weapons.
The art style, reminiscent of Tim Burton, is extremely attractive and provides some creative scenarios for players. The monster and character designs are superb and add humor as well as horror to the game.
If you can find a buddy, I recommend checking out the co-op version, Don't Starve Together. This version includes tons of content and different characters to play as. It's addictive trying to build adequate shelter, defend yourself and more with a close friend.
This game is a great alternative for more aggressive and extreme titles like Rust and The Forest. You can play the entire game with just the clicks of your mouse, making it a nice, casual experience without sacrificing some of the more difficult parts. A friend and I spent hours building our fort, decked to the nines with every technology and defense so the terrifying beasts couldn't get to us.
If you want to play a game that gives you a full, comprehensive survival experience without being dropped into a cutthroat server, Don't Starve and Don't Starve Together are solid, addictively fun choices.
End Note
---
These are 6 of the best indie video games. Although triple-A titles can be solid, I find that a gamer can find some seriously creative and innovative gameplay with games that are developed by smaller teams that are funded by themselves or Kickstarter. I recommend not only all these games but to also donate to the developers so they can keep cranking out some great projects in the future.
---
Written by Dustin