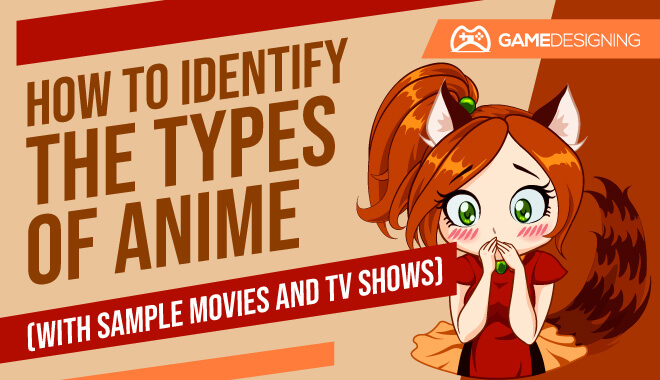 Not all anime is the same. Let's just get that out of the way immediately. From its long, storied history, there have been multiple famous styles and genres. While it's easy to see anime as 'samey,' different eras and types of anime have their own iconic looks, feels, and stories.
Let's go over some of the most famous types of anime and give some prime examples to help you picture it a little better. By the end of the article, you'll know what sets something like Naruto apart from Attack on Titan. Let's get into it.
List of Major Anime Genres
---
Here are some of the most famous, popular, and best-selling anime genres anyone can turn on and watch. See if you can't recognize what sets these examples and genres apart in your favorite shows.
Shōnen
Shōnen is one of the most widespread, bestselling, and popular genres in the entire art form. When it comes to shōnen, its content is for younger audiences, often male. Shōnen itself translates to something like 'boy,' or 'youth.'
As you'd expect from the translation's meaning, shōnen manga, anime, and media consist of grand adventures, comedy, high-octane action, and humorous plots. The female equivalent in anime and manga is 'shōjo.' Let's see some of the most popular types of anime that use the shōnen style.
Naruto
Naruto is an amazingly popular manga series-turned anime. All of the staples of shōnen are here: young male protagonist, action, adventure, coming of age plotlines, and drama. With hundreds of millions in sales worldwide, the anime version of the manga had some pretty big shoes to fill.
Following the story of Naruto Uzumaki through his preteen and teenage years, the manga and anime chronicle Naruto Uzumaki's journey to be the leader of his village, known as the Hokage.
Other notable examples of this type of anime are:
One Piece
Full Metal Alchemist
Attack on Titan
Seinen
Where shōnen markets to young boys, Seinen anime and manga focus on young men. The media is intended for young adults, usually ranging between ages 18 to 45.
Keeping in line with the shōnen style, seinen increases the action, adventure and introduces more adult topics and themes absent from shōnen anime and manga.
One-Punch Man
One-Punch Man follows the insane story of a powerful superhero, Saitama, and his quest to alleviate his boredom with his immense power. As you can guess, all it takes to defeat any enemy is just one punch. Having such power has made Saitama bored, cynical, and always looking for the enemy to give him a good fight.
One-Punch Man combines dark humor, extreme action, high levels of violence, existentialism themes, and impressive fight scenes.
Some of the most famous examples of seinen type of anime are:
Trigun
Ghost in the Shell
JoJo's Bizarre Adventure
Berserk
Outlaw Star
Josei
Where seinen anime and manga focus on young adult men, josei instead focuses on young adult women. Josei means "women's comics" and is packed with romance, drama, and sexually explicit content.
Staples of josei anime and manga are strong female protagonists, a realistic romance, and action. However, just because josei usually contains these themes, they are by no means pigeonholed by them. There are often exceptions to the main ideas of josei, dismissing realistic romance and drama.
Paradise Kiss
Paradise Kiss follows the story of Yukari "Caroline" Hayasaka, a dedicated high school student. Soon, her life transforms from focusing on college entrance exams to become a famous supermodel in the world of Asian fashion. She falls in with a group of talented fashion designers, dubbed Paradise Kiss, helping her further her career goals.
The manga and anime series follows other high school characters as they discover their own talents and find a way to succeed in the future.
Some of the most notable types of anime in the josei style are:
Eden of the East
Princess Jellyfish
Bunny Drop
Chihayafuru
Aggretsuko
Kodomomuke
Kodomomuke is a type of anime directed solely at children. It's one of the most famous, enduring, and oldest types of anime in existence. These types of anime and manga are explicitly directed at young viewers. These types of anime focus on strong themes of friendship and adventure.
This type of anime and manga has its roots in the 18th century and are usually pretty short in length.
Pokemon
Who doesn't know the plot of Pokemon? Okay, for the benefit of education, everyone, we'll explain.
'Pokemon' stands for 'pocket monsters.' It follows the story of Ash Ketchum, an aspiring Pokemon master, as he travels the world, attempting to catch all of the variations of these creatures along the way. Ash collects different Pokemon, battling gym leaders and his rivals.
Pokemon, naturally, spawned some of the most famous video game adaptations in history. There are the originals, Pokemon Red and Blue, which started the Pokemon craze in the West. What we have now are multiple games spanning numerous gaming consoles and systems and the fantastic Pokemon Go!
Are the games more popular than manga and anime? Maybe, but the Kodomomuke type of anime laid the foundation for the series' success.
Some of the most famous examples of beloved Kodomomuke anime are:
Doraemon
Hamtaro
Digimon
Astro Boy
World Masterpiece Theater
Conclusion
---
We hope that instead of viewing the different types of anime with confusion, you will be able to watch anime and easily be able to pinpoint what makes it a specific genre. Depending on the types of anime, the demographic, tone, and level of violence can all vary.
Stream some interesting-looking anime and see if you can't spot all the telltale signs of that particular show or movie.
Anime is a massive yet extremely rewarding artform. As soon as you know the tools and context, you can find a show or movie that clicks for you.